The war in Ukraine, rising inflation, increasing interest rates
= higher chance of recession this year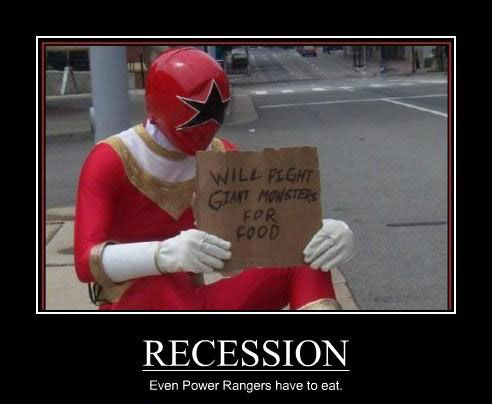 Europe's dependency on Russian energy has increased the chances of the area entering a recession this year, as rising prices forces people to cut back on spending. The United States is more protected against the rise in oil and gas costs than other countries, but it is not immune.
Goldman Sachs has lowered its growth prediction for the United States in 2022. During the first three months of the year, it has seen little to no growth.
The likelihood of a recession in the United States during the next year has grown to as high as 35 percent, according to Goldman's analysts, lead by Jan Hatzius.
"Rising commodity prices will almost certainly have a negative impact on consumer spending, as households — particularly lower-income households — are forced to spend a larger share of their income on food and gas," they told clients on Thursday.
Morning Consult and Ipsos real-time data on consumer confidence "suggest a dramatic fall in consumer confidence since Russia invaded" Ukraine, they said.
It isn't going to be the only cause of anxiety. Financial conditions have tightened as well, perhaps making it more difficult for enterprises to obtain funds. America's worldwide supply lines and operations will be harmed as a result of Europe's problems.
Sanctions imposed on Moscow as a result of the invasion of Ukraine are wreaking havoc on the Russian economy. According to the Institute of International Finance, it would contract by 15% this year, which would be twice as bad as the recession that followed the global financial crisis.
However, because Russia is a significant supplier of oil and gas, as well as important agricultural products and industrial metals, the consequences of its economic collapse and isolation would be felt worldwide. Europe is the most vulnerable, as it is heavily reliant on Russia for energy, but the rise in energy and food costs will be felt across the Atlantic as well.
A US recession is not a certain conclusion. Wells Fargo predicted a recession in Europe but not in the United States on Thursday. Treasury Secretary Janet Yellen said in an interview with CNBC on Thursday that the labor market is strong and that American households are in "excellent financial position."
"Inflation is a concern that we need to address," Yellen added, "but I don't predict a recession in the United States."
Goldman Sachs experts aren't the only ones who see hazards increasing.
In a recent CNN Business piece, Mark Zandi, the chief economist of Moody's Analytics, said, "There is a growing fear that increasing inflation could overcome the nation's solid economic recovery, ending in a recession."
The Federal Reserve will be under even more pressure as it considers its next step as a result of this. As part of its effort to bring inflation under control, the central bank plans to begin hiking interest rates this month. However, if it withdraws assistance for the economy too quickly, a recession may be more likely.
Despite the conflict in Ukraine, the European Central Bank announced on Thursday that it will restrict the money taps sooner than planned. Investors were taken aback by the hawkish tone.
"The US is likely to outperform Europe, which is likely to slip into recession, owing to the American economy's greater internal resilience and agility," the economist Mohamed El-Erian wrote in a column published this week. "However, the US Federal Reserve's failure to respond to inflation in a timely manner last year — a historic policy mistake — will undermine policy flexibility."
Investor Uncertainty
As the fight continues, investors will be wary of high inflation and weaker economic growth, as well as uncertainty about how much central banks can truly do to interfere.
Wells Fargo has decreased its S&P 500 year-end projection for 2022. It believes the index will continue to increase rapidly from present levels. However, the bank noted that war-related economic circumstances are expected to hurt corporate profitability, putting pressure on equities.
Following the invasion of Ukraine, Goldman Sachs (GS) and JPMorgan Chase (JPM) became the first big Western banks to pull out of Russia on Thursday. There will very certainly be more, at a cost of tens of billions of dollars.
Goldman is "winding down its operations in Russia in accordance with regulatory and licencing requirements," according to the latest news. JPMorgan Chase followed suit with a similar announcement.
The withdrawals come as Western banks scrambled to assess their exposure to Russia following President Vladimir Putin's invasion of Ukraine, which triggered harsh sanctions against the country's financial system, including its central bank and key commercial lenders, VTB and Sberbank.
They also come after Western corporations have fled practically every other area of Russia's economy, and ratings agencies have predicted a Russian debt default.
Remember that untangling Russia from the global financial system would be difficult, and the full scope of the consequences is still unknown.
According to the Bank for International Settlements, which banned Russia's membership on Thursday, Russian firms owe more than $121 billion to international banks. Total claims against European banks amount to more than $84 billion. The countries with the most exposure include France, Italy, and Austria. $14.7 billion is owing to US banks.
Banks are also concerned about their Russian staff and what Moscow may do next.
Dmitry Peskov, a Kremlin spokesman, claimed Thursday that Russia's economic condition is "totally unique," and accused the West of starting an "economic war."
Meanwhile, Putin has backed efforts to acquire assets left behind by Western corporations that have halted or abandoned operations in the country.
Meanwhile, In China…
The future of big Chinese firms traded on Wall Street has been put into question once again, sending prices plummeting.
The Securities and Exchange Commission of the United States said on Thursday that five Chinese businesses may be delisted from American stock exchanges for failing to fulfill auditing criteria.
Yum China Holdings, ACM Research, BeiGene Biotech, Zai Lab, and Hutchmed Pharmaceuticals were among the companies on the list.
Big tech stocks, on the other hand, were down. Investors are anxious that the US agency may add more businesses to the list.
Alibaba fell more than 5% in Hong Kong on Friday. On Thursday, its shares on the New York Stock Exchange fell roughly 8%. After finishing 16 percent down on Wall Street, JD.com dropped 11% in Hong Kong. Following a 6 percent decrease in the United States, Baidu was down about 5%.
Other corporations with dual listings in the US and Hong Kong saw their stock prices plummet as well.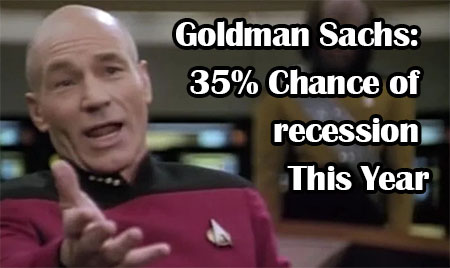 Get Hedge Fund Beating Options Trades Delivered to Your Inbox!
Tired of missing out on the huge gains in the market?
Wishing you knew which trades had the best odds of succeeding?
Would you like to know EXACTLY how & which trades to place WITHOUT having to spend years learning?
Well now you can let our Team of Trading Experts & Exclusive AI Trading Software do the work for you!