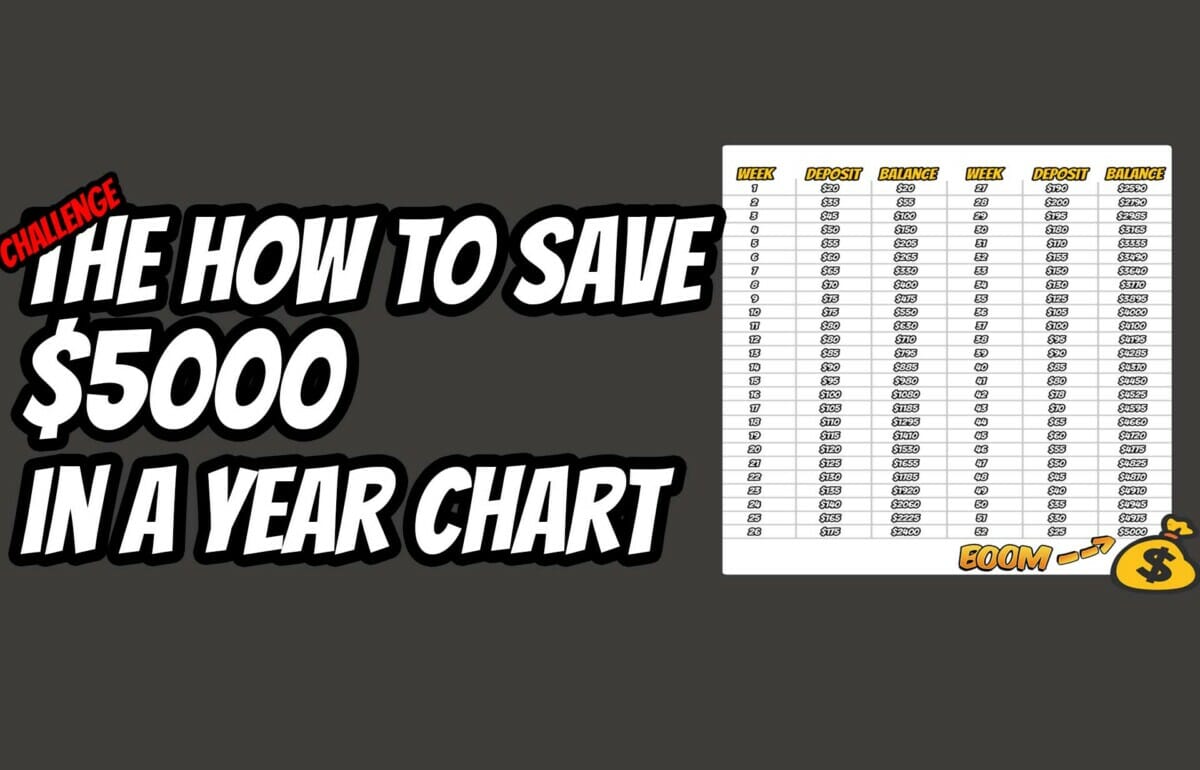 The How to Save $5000 in a Year Chart : This Printable Version Makes It Simple
The 52-week money challenge (featuring our amazing how to save $5000 in a year chart) is an excellent way to save $5,000 by the end of this year. This article will show you how much it takes and what your options are to save that much cash!
What would $5K mean in your life? Would you use it pay bills or take care of other financial needs like giving gifts to others or buying a used vehicle for yourself? Maybe you'd rather spend it on something fun like going on vacation somewhere warm investigating the new & unique things that seem to be happening around every corner.
And I'm not being crazy here – having a goal like that can really help motivate you to where you feel like those weeks disappear a little faster!