Do you want to start a blog but don't know how? In this post, I'm going to teach you how to make an aesthetic blog that will stand out from the rest!
There's quite a bit that goes into it: from the technical to the content itself.
But I'm going to give you a quick overview of the process here.
And why wouldn't you want to start an aesthetic blog with bloggers having emerged as full-fledged professionals with the status that they totally deserve too! The blogging industry evolves constantly which means there will always be more and better opportunities coming, so stay tuned if this sounds like something up your alley.
Blogging is a great way to share your thoughts and feelings with the world, but it can also be a lot of work. But creating an aesthetic blog can be a lot of fun. You get to choose the colors, fonts, and themes that represent you and your personality. In this guide, we will teach you how to make your blog look great and stand out from the rest. Let's get started!
For those who are starting a blog, there are a few things, you need to do in order to start a blog. The first is to come up with a topic (niche) that you're interested in and passionate about. The second is to find a web hosting company and purchase a domain name. The third step is to use a platform like WordPress or Blogger. You can also create your own website using HTML and CSS. After that choose a theme for your blog. When everything is set up all you have to do is write content, promote your blog, and build an audience.
Choose a Great Niche
What is a niche? A niche blog is a blog that focuses on a specific topic of interest to an individual or group. Now, if you're thinking of making an aesthetics blog you're part way there as you've got your general topic.
With that said, you want to niche-down and focus on one specific topic or niche within the whole aesthetics topic.
Here is a list of things to consider when looking for the best niche blog to write for:
Choose a topic that you're interested in or knowledgeable about. For example, if you are vegan, don't write or choose a topic in a food blog that does not share your interests or passions.
Find your niche by asking yourself "What makes my blog unique and wondering what people go to the internet for?" "What unmet needs do I see?" You can also do some research by looking at what other successful blogs talk about.
Use keyword search engines like Google Adsense Keyword Tool and others to find keywords related to the subject you want to write about and then type these into google regarding traffic numbers and competition levels.
Choose Website Hosting
To start, you can start a free blog on a site like WordPress, Tumblr or Blogspot.
Personally, I like WordPress as it gives you a lot of flexibility over the design and style of your website while being extremely easy to edit and make changes to.
Choose a Good Domain Name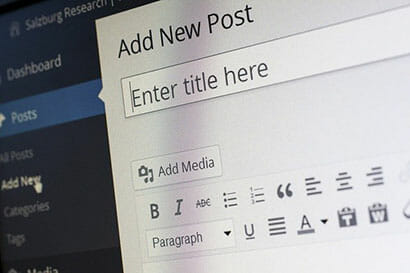 What is a domain name? Essentially it's the address to your blog on the World Wide Web. In other words, it tells computers where to find your website.
Here are a few tips on how to choose the right domain name for your site:
The domain name should be short, easy to spell and pronounce.
Make the domain memorable and easy for people to remember in the future.
It's best if it contains keywords or words related to your niche topic. If you are not targeting a specific niche, make sure the domain is made up of common words that are likely to come up when people are searching for something similar.
Combining two domains may inspire greater creativity, but avoid using trademarked or copyrighted names in order to stay on the safe side.
The right domain name is critical because it will help people remember your site easily when they're searching for you online. One way people can find businesses easily online is by typing your domain name so choose carefully what you use.
How To Make An Aesthetic Blog For Beginners
1. Create a Logo for Your Blog
Designing an attractive logo helps your blog get recognized.
The first thing you need to do is find some examples of logos that provide inspiration for the shape, color, and style that you want for your blog.
Next, pay attention to the type or font used in the examples. Try a few logo variations to discover what looks best with your chosen colors or fonts. Either way, stay true to a design aesthetic that won't date quickly so it has timeless appeal.
Best Practices:
Don't overcrowd a space.
Choose one meaningful symbol or visually-pleasing item from each category
Use icons sparingly
Keep font selection to two styles at most if possible.
There are limitless possibilities, so don't be afraid to experiment with striking shapes, gradients, graphics,  and letterforms from around the world.
Or you can even create your own words as textures or patterns!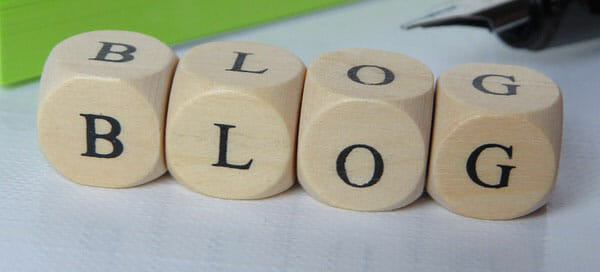 2. Choose a Theme or Template
There are a few key things to keep in mind when choosing a theme or template for your website:
Make sure that the theme or template will work with the design of your site, making it look appealing to readers.
Make sure the template is responsive so that it looks good on all devices.
Make sure the template is easy to use and customize.
Make sure the template is well-coded and error-free.
Make sure the template is updated with the latest web trends and technologies.
Make sure the template is affordable and has good customer support.
3. Use the Suitable Typeface and Color
When selecting your typeface, always keep in mind that it should be legible and identifiable on all screen sizes. You can't afford to have misspellings or unidentifiable text when trying for a professional-looking website!
Colors have a huge significance on the image of your brand. As many new bloggers make this mistake, it is important to be very careful when picking colors for different sections or elements. If you don't pay attention to this, you may end up creating an unbalanced and ineffective design aesthetic with no cohesive feeling. Try to think about how people will feel as they look at your design.
The colors you choose for your website's can make or break it. You must be careful when choosing a color palette because they're not just random swatches of color. Each color tells a story about what type of company are.
A well-chosen set of colors will give a certain vibe that mixes with the overall aesthetic and functionality of your blog.
Even the location of where these colors appear within the page layout can impact the viewer experience.
4. Use Right Headings
Headings don't just exist to label posts. They can be used in blog posts to help the reader get a sense of where they are in your post simply by looking at the headings. This is particularly important when you're dealing with complex ideas that might not be obvious from just reading one or two paragraphs together.
Headings can be used to organize a post into a few segments without interrupting the flow of reading your post. In this way, you know in advance what the next section will cover, giving you time to make sure that sentence is logically tied with what came before it for purposes of consistency.
Use H1 tags (heading level 1) for a text that stands out like headlines on the Internet. Use H2 tags (heading level 2) for less important headings, meaning they're not as significant but it might still be useful to distinguish this information from regular content. And lastly use H3 tags (heading Level 3) for even lesser headings like subtitles or captions, meaning they are still important but not as much as the first two levels. Lastly, don't worry too much about HTML coding. Most blogging platforms have an HTML editor built in!
Oh yeah and don't forget to include a double space before you enter any of these headings. Kinda weird but just do it anyway lol!
5. Used Images That Are Pleasing to The Eye
Images are not only aesthetically pleasing but also help readers understand your content. They can be used to compare two items, show an example of something you're talking about, or visually break up text and make it more readable.
Images attract readers to articles and can amplify an article's contributions. When we hear a person speaking, see the face and eyes as they communicate with us. In a blog post, we don't have this face to face level of communication, so we have to rely on the text and images to enhance and communicate the emotion we're trying to give.
Images also increase the exposure and believability of the text. In fact, images are often more effective than text at convincing users on social media.
Ultimately, I recommend including as many images as you can without slowing down your website or hurting its navigability. Images should be sized appropriately for the viewing area and placed strategically throughout the blog post with captions as needed (don't go overboard on those either!).
x
🛠️ Well, That Escalated From DIY to DI-WHY in a Hurry 💥
Years ago I had a carpenter friend who thought he had the eye of a designer.
After having managed numerous construction projects, he felt he had a good sense of interior design and style.
So one day he decided to personally make a table as a present for the homeowner he was doing a renovation for.
He spend HOURS on it and even had some custom metalwork done.
The day finally came and he revealed his masterpiece to the customer.
It took up a little more room in their dining room than he had figured.
"No matter. A bigger table means more of their family can sit around it", he thought
And it weighed a few hundred pounds.
"But it's supposed to have some heft he reasoned."
After all, he had designed it as a chunky farmhouse table.
The homeowners didn't seem too excited as he pushed it into their house… but he brushed that aside as them being awed by the generosity of his gesture and the magnificence of his design.
Two weeks later he drove by their house and saw his masterpiece sitting out on the curb with a "FREE" sign attached to it.
Sometimes you just have to leave certain things to the pros.
Whether that means having the pros inside The Empirical Collective give you their trade alerts so you stop throwing good money after bad, or avoiding a DIY project that's destined to become a "DI-WHY" project like these, you've got to honestly assess your skills and abilities before starting.
Sometimes it's just a matter of getting a few pointers.
And other times it's best avoiding the whole thing and sticking to what you're good at.
When I saw our "How to make an aesthetic blog" article on the site, it reminded me of the poor carpenter who thought he could be a designer.
Anyway, if you're starting your own blog as a side-hustle, you might want to check out the pointers on blog aesthetics here:https://theministerofcapitalism.com/blog/how-to-make-an-aesthetic-blog/
Your Minister of Capitalism,
Brett Davison
Get Hedge Fund Beating Options Trades Delivered to Your Inbox!
Tired of missing out on the huge gains in the market?
Wishing you knew which trades had the best odds of succeeding?
Would you like to know EXACTLY how & which trades to place WITHOUT having to spend years learning?
Well now you can let our Team of Trading Experts & Exclusive AI Trading Software do the work for you!
PS – Our trades have an average win rate around 94% and have returned QUADRUPLE digit yearly returns.
---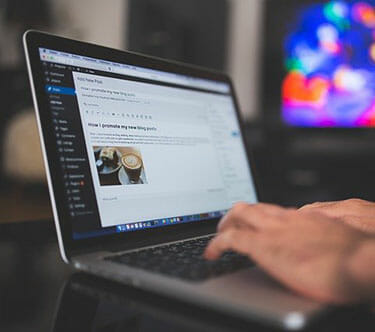 Frequently Asked Questions
Where Can I Get Templates for My Website?
There are many places to find a place to start a blog. A few popular options include:
Free templates from websites like Blogger or WordPress
Amazing paid templates from websites like ThemeForest
Templates created by other bloggers are often shared on forums or social media websites too. Personally, I would avoid these themes as some of them may contain malware in them.
Where Can I Make a Logo for My Website?
Logos for blogs may be created in a variety of ways. Among the most common ways are:
Using https://www.canva.com/ to make a logo for your website.
Using Adobe Photoshop
There are a lot of people on www.fiverr.com that do logos for $5 and up. The process is pretty easy as you can give them examples of logos you like or give them your existing logo to modify.
Where Can I Get Free Image for Blog Post?
There are lots of websites where you can find free images to use in your blog posts. A few good ones include Pexels, Unsplash, and Pixabay. Just be sure to read the terms and conditions of use before downloading any images, so that you know what is and isn't allowed. Also, be sure to give credit to the photographer whenever possible.
How to Write Blog Content?
Here are four tips to writing blog content that will help you attract and engage your audience:
Write about what you know. When you write about a topic that you're familiar with, it'll be easier to come up with ideas for blog posts and to communicate your points effectively.
Stay current. Keep your blog posts up-to-date by writing about recent news and trends in your industry.
Be interactive. Ask your readers for their thoughts and opinions on topics, and reply to comments left on your blog posts.
Be helpful. Offer valuable advice, tips, and resources in your blog posts that readers can apply to their own lives or businesses.
How to Make an Aesthetic Tumblr Blog?
Follow what you want to do. Aesthetic blogs are based on your preference more than anything else
Pick a simple design that can be tailored to fit more content in the future if needed
Decide what fonts, colors, sizes will best fit your blog's style and go with them
Quality over quantity when it comes to posts. Consider posting only products relevant to your blog and things that add valuable insight about their production processes such as inspiration videos or photos. This will help people relate much better with the products they're looking at
Try not to flood your followers with too many posts– even when following advice in #4; try post 5 times a day.
How to Make an Aesthetic Blog Amino?
To make an aesthetic blog amino, you'll first need to create a blog. This can be done on any platform you prefer – WordPress, Tumblr, Wix, etc. Once you have your blog set up, you'll need to join an amino community and create a channel there. You can then post links to your latest blog posts on your channel and start building a following!
How to Make an Aesthetic Amino Blog Cover?
Some tips on how to make an aesthetic amino blog cover include using complementary colors, choosing fonts that are easy to read, and adding interesting graphics or images.
It can also be helpful to think about what your blog stands for and how you want readers to feel when they see it. For example, if you want your blog to be seen as a source of informative and engaging content, you may want to choose a cover that is modern and visually appealing.