The Best Option Alert Service Reviews
Are you looking for the best option alert service? If so, you're in luck! In this blog post, we'll be reviewing some of the top option alert services that are currently on the market. So, whether you're new to options or a seasoned trader, read on to find out which service is right for you. Happy trading!
Before we get into the fine details of the companies & services they offer, let's go over a bit of an overview of what option alert services are.
What is an Option Alert Service And How Does it Work?
If you're not familiar with option alert services, they essentially provide live updates on stock prices and market conditions. This can be especially useful for traders who want to trade the markets, but just don't have time to do all the research & leg work on their own.
Option alert services typically offer you a series of trades set ups that they feel will be profitable and some also offer research and analysis tools.
While there are many different option alert services available, they all generally work the same.
What are the Pros and Cons of Using an Option Alert Service?
When it comes to trading options, an alert service can be a helpful tool to have in your arsenal. However, it's important to understand the pros and cons of using such a service before signing up.
On the plus side, an alert service can help you stay informed about current market conditions and potential trades. This information can help you make more informed decisions about your portfolio and potentially increase your profits.
Additionally, many alert services offer educational content, which can help you learn more about options trading and strategies that work best for you.
However, there are also some disadvantages to using an alert service. First and foremost, no service can predict the movement of the market with 100% accuracy.
In addition to that, movements in assets within that market can be unpredictable- so even if an alert is accurate when issued, there's no guarantee the trade will still be profitable by the time you go to place it.
Furthermore, most option alert services operate on subscription or membership models, and pricing & affordability can really vary.
Ultimately, whether or not using an option alert is right for you depends on your individual needs and preferences as a trader.
How to Choose the Right Option Alert Service for You?
When it comes to making money in the stock market, you want to make sure that you have all of the information at your disposal. That's why it's important to find a good options alert service.
But with so many choices on the market, how do you know which one is right for you?
The best thing to do is to check user reviews to see what customers are saying about the service.
How to Use Option Alerts – Step-by-step Guide
When you're looking for a good option alert service, it's important to find one that meets your specific needs.
The first thing that you should check is what trading style they use. Are they a day trading service or a swing trading service?
Whichever trading style they use, make sure that you are comfortable with their trading style.
If they are a day trading service, make sure that your account meets the requirements to be allowed to day trade. According to the "pattern day trading rule" you have to keep at minimum $30,000 in your account in order to be allowed to day trade.
The next thing for you to keep in mind is how the alerts will be delivered to you: are they sent out by SMS or email, or will you be getting alerts by following a Twitter or Instagram account?
Getting clear on this before you sign up will ensure that you will be comfortable receiving their trade alerts.
Once you've done these things, it's important for you to test the company's alerts out first before trading with real money.
After you're comfortable trading alerts, you can start trading with real money!
With that out of the way, let's get into the reviews!
What is the best option alert service?
⭐ The Empirical Collective Review ⭐
According to our research, The Empirical Collective is the service that we'd recommend for most traders.
They offer an average of 4 option trades per week and have a really great historical win rate.
In addition to that, they offer a number of value added services in the form of unique data trackers like their Social Sentiment Tracker and Insider Trading Tracker.
The thing that really stands out to us is how affordable their service is.
Most option trade alert services charge a minimum of $100 per month for their services (some charge as much as $3,000 upfront!), whereas The Empirical Collective charges a flat rate of $250 per year, which works out to $20.83 per month.
That's 79.17% cheaper than the competitors.
So if you're interested in signing up for an options trading service, we recommend you check out The Empirical Collective here.
Benzinga
Benzinga Pro is a platform for traders and investors that provides exclusive breaking news on publicly traded companies – sometimes 30 minutes before the official release comes out!
The service also offers in-depth analysis, CEO interviews, research, and real-time updates on the stock market. You can also customize your news feeds according to your preferences.
Additionally, charting is available within the Benzinga Pro platform as well as a calendar that shows you when important events that could move the market are happening.
The fastest news feed is only available with a subscription to Benzinga Pro.
They offer a few different pricing tiers, but for their options trading mentorship it costs $347 per month.
You can check out Benzinga here.
Optionsonar
Optionsonar is a comprehensive options trading alert service that offers many great features, but it also has some drawbacks.
It is a subscription service and offers an extensive research function and analysis of moves in options market activity, but simply put – the reviews aren't great.
So we recommend you avoid this service all together.
Market Chameleon
Market Chameleon is a tool-heavy platform, providing advanced options traders with the tools they need to succeed. The service offers an extensive set of features, including:
A very detailed options scanner
A user-friendly strategy screener that makes trading easier
The price of the service is $1,188 annually. You can see more about their service here.
The Trading Analyst
The Trading Analyst is a trading alert service that has both pros and cons. On the pro side, it is affordable for beginners who want to trade options without spending too much money.
It also offers 2-5 real-time trade alerts per week on text message.
However, The Trading Analyst does not have the same level of research as other more expensive trading services.
We couldn't find any specific data on their returns when we looked into them.
Memberships start at $147 per month, and you can check out more details here.
Sky View Trading
If you're looking for a comprehensive trading education and access to a real-time trading platform, Sky View Trading may be the right choice for you.
The service has a hefty price tag of $199 per month, but it also offers quite a bit of content and social features that make connecting with other traders easier than on other platforms.
Keep in mind that in order to use the platform, you must have access to significant amounts of capital. So if you're just starting out or don't have much money saved up, this may not be the best option for you.
You can check out Sky View trading here.
Mindful Trader
Mindful Trader is an options trading alert service that offers a range of strategies for beginners and advanced traders.
Mindful Trader is a hybrid service that alerts users with real-time stock and options trading.
The platform uses historical probabilities and price movement tendencies to guide their trade alerts.
The founder, Eric Ferguson, is a Standford graduate with a perfect score in Math SAT.
The service does not provide a specific win rate.
For more information, click here.
Tips for using your option alert service successfully
When you sign up for an option alert service, you are giving yourself the opportunity to make informed and profitable decisions quickly. The key is to follow the directions of the service and act reasonably fast so that you can take advantage of the alerts as they come in.
Of course, there is always risk associated with options trading, but if you use your alert service wisely, then the potential reward can be huge!
And that's why we've put together a list of some reviews to help you find the best option alert service for you.
Frequently Asked Questions Related to Option Alert Service Reviews
What is the best site for options trading?
Are options trading alerts useful?
What are some options trading alert terminology I should know?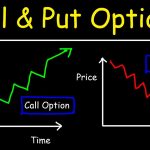 When trading options, it's important to be aware of the various terminology used in the market. Here are some key terms you should know: Expiration: when a contract expires. Open interest: the activity in options contracts over time. This statistic measures the number of option contracts that have been bought and sold, but not yet exercised. Premium: the cost to buy or sell an option contract. Sweep: a large order that is split up into smaller orders so that it doesn't move the market too much at once. Volume: activity in the options contract for a particular session, such as buying or selling them. Call: the right to buy a stock at a certain price. Put: the right to sell a stock at a certain price.
How can I become an options trader?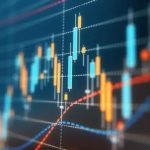 There are a few things that you can do to become an options trader: Learn the basics of technical analysis, and the actual mechanics of how to place options trades. Beginners should stick to one asset when starting out. This will allow you to learn everything you can about that particular asset via different news sources and through the guidance of an options trading mentor. Many options traders have formal training in finance, so you will need to ensure that you invest in your trading education.