Wendy Kirkland is one of the most experienced, professional, prosperous trading advisors who has also written some of the most popular literature on option trading. She is renowned for her options trading strategies and advisory services.
In this post, we take a closer look at Wendy Kirkland offerings and see what books, manuals and advisory systems she offers and how they can help you improve your earnings from option trading.
One of the customers inside The Empirical Collective used to be a Wendy Kirkland fan.
But once he became a member inside The Empirical Collective, he had this to say:
"I didn't want to learn her "p"system and trade on my own. Also the $2,000 up front money was way too expensive.

I  like the fact that your system is just simple puts and calls with what to buy and most importantly when to sell so i don't have to look at charts all day.

looking forward to my next trade alert.

Moreover, your rate appeals to me."

-Scott H.
Scott sent us this note after having banked over 30% on his first trade with us.
You can have a look at how much more value The Empirical Collective offers than any competing trading service, as well as some of the trades they've closed by clicking here.
Wendy Kirkland Reviews – UPDATED
Combining the research and experience of all these years, Wendy Kirkland has recently introduced a course called 'Millionaire Maker Alliance'. This course contains all the knowledge and methods of successful options trading that Kirkland fine-tuned over the years from her experience.
This program not only offers a detailed course on options trading but also gives access to the advisory service, email trade analysis, chat room community as well as other resources to improve your knowledge and expertise in this trading method. In addition to this, the program allows you to use the smart indicator for trade advancement with a proven accuracy of 95 percent.
The Wendy Kirkland advisory course provides the tools, sessions, facilities, support and mentorship to equip people with skills to profit more and achieve their financial goals. It not only allows users to become proficient in options trading but puts them on a path to becoming an extraordinary, successful trader.
Wendy's course is for beginners and experienced alike. It helps learn from other traders who share their experiences and success strategies. It shows how you can adjust the strategy frame to suit the demand and need. This course is also useful to people who want to supplement their income by earning profits from option trading.
Wendy Kirkland P3 System – A Complete Guide
One of the best aids and guides for option trading, the P3 system is a manual introduced by Wendy Kirkland to offer a unique opportunity to investors. P3 is a new trading strategy that Wendy has fine-tuned over the years to make it easy to implement and reduce risks. This strategy not only exposes the traders to chances of huge gains but also increases the probability of getting trades that guarantee wins.
The P3 system can be used by anybody to get amazing gains on their trades. It focuses on trading options in such a way that profit potential increases and chances of loss are reduced to a great extent. The system helps you find the stocks that are up for bargain out of those on sale. You learn to make a prediction of future movement of the stocks on the basis of a clear chart to help you earn profits.
The manual introduces traders to a method of making money as the system teaches you to use indicators to draw a picture of what is going to happen with the stock. You learn a strategy that puts the odds in your favor whenever you trade. With the P3 system, you also learn how to earn a lot of money when you are right and lose only a little when things don't turn right.
Wendy Kirkland, in this manual, shows the hows and whys associated with option trading. She explains how to implement the P3 system in option trading to always turn the probability of winning profit on your side. This manual is easy to use with no complex sentences or terminology and contains all you need to know about improving your financial outlook.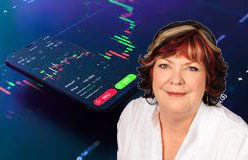 Wendy Kirkland Weekly Options Review
Wendy Kirkland has introduced a weekly options advisory product that guide trading enthusiasts earn from trading options weekly. This manual contains everything you need to know about weekly option trading so that you can start building wealth with this lucrative strategy.
Wealth Building with Weekly Options is one of the best reports available for options trading. It includes the guidelines for trading weekly options, chart set-ups, use of 60 minute chart patterns, practical implementation of the weekly trades and tips for opening an account, placing orders, stops and more.
This product offers a conservative weekly strategy where you place a few trades each week with the use of highly lucrative options. You get access to strategy based on tried and tested charting rules. You also get a weekly newsletter that provides extra suggestions and support. With this manual, you get the best method to find out which option you should select and when you should enter for consistent profits.
Wendy Kirkland Books
Wendy Kirkland has written numerous books to guide readers on achieving financial freedom or supplementing their income. Here are the most popular of these books:
In this book, Wendy shares the most lucrative trading strategy that she has refined over ten years of option trading experience. This book explains how you can trade options with detailed examples and comprehensive language. In this book, Wendy outlines the new Perfect Storm option trading strategy in a manner that makes it easy for newbies.
This book is all about starting your career in option trading. It is written in a simple language with examples, making it great for those who are just getting started. It is focused on trading options online and explains to you what you should understand to improve your chances of being successful.
Wendy describes in this book how you can be successful at option trading even when you have another full-time job. This book explains all you need to know to become an option trader in a step-by-step guide with examples.
Wendy Kirkland Net Worth
Wendy Kirkland has been involved in market trend analysis since 2009 and sharing her profitable strategies with traders. She is the author of 16 books based on the variations of her well-known P3 trading system. She had been running a gift shop before she was introduced to option trading as a way to take control of her financial future.
The current estimated net worth of Wendy Kirkland is approximately $5 million. Much of her income comes from options trading. She has earned a lot of money from the sale of her best-selling books that help people make a new source of income with option trading in free time. She also earns from trading courses and lessons offered on various platforms.
FAQ & Other Commonly Asked Questions
What is Wendy Kirkland Gemini Trades?
The Wendy Kirkland Gemini Trades are a unique approach created by trading educator, Wendy Kirkland. They are also known as the "Gemini Trade System".
The system was designed to allow traders to time their entry into trades based on when they would hit targets. For example, if you needed 230 pips to close your trade, but have only made 120 pips in 3 months of trading, then you could use this system to time the best date/time for entering the trade so that your expectancy is higher–taking 2-3 weeks out to get back where you would otherwise need 6-8 weeks.
The overarching objective of the Gemini Trades is not necessarily about timing entry into trades per se; rather it is about using the information we know to make what we consider more educated and precise guesses as what price will do.
What are some of the ways by which you can be a successful day trader?
The key to success as a day trader is to focus on the short term. Check the news, brief these events and then sell or buy based on your assessment of how it will affect the market in the next few hours.
Then forget about it because you're mostly speculating and could be wrong!
Take profits quickly and don't hold onto trades overnight – if you do make a mistake or run into a problem, see it as an opportunity cost for over-analyzing and move on (if there's still time in your investing time frame).
Why not use the same amount of money on contracts with more dte?
Contracts with more dte tend to be more expensive because they face a higher variability of notes that turn up. I.e., there's a higher chance that some won't be as good as others, and the compensation for this is typically an increase in price.
Where can I see option trades?
This is something typically done in your brokerage account
You can see your options as well as open, sold, and profitably closed positions from the Portfolio view in the mobile app. You can also see a list of option trades from the Past Trades option. You will not be able to see held or rolling trades that you've had executed and then canceled (Unsatisfied Profit Objective) that appear on the Closed Trades screen.
Aside from that, you can often set up practice accounts with almost any major online broker (Etrade, TD Ameritrade, Questrade etc) in order to practice trading.
Is options trading Better Than Stocks?
It's not better than stocks. People buy or sell shares of stock to take part in the company, while traders just buy and sell options which are derivatives that depend on the value of an underlying asset.
Shares can be rewarding because dividends are generated for shareholders along with their own earnings, but trading has more risks if the option isn't closed before it expires so there can be occasional large losses based on time, volatility, interest rates.
What are some good option trades?
Option trading strategies can broadly be divided in three kinds.
One is straight-line trades in which a trader buys a call option and holds it until expiration hoping for a bullish move in the underlying asset.
The second kind of strategy used is to buy two call options, one with low risk and one with high risk, simultaneously hoping that at least one makes money.
The third strategy is when the trader sells an option contract before its expiry date if he or she has made enough money from market moves during that time frame, then re-buys the same share again after non-expiry right away after which they can sell their shares again instantly at any point in the future when there's enough production.
How much does an options trader make?
Trading options is by no means an easy career path, but for those who work hard and keep learning, it can be lucrative.
Option traders typically find employment in investment banks, hedge funds or financial institutions. A new trader may start with a salary between $50-$100K USD (~ £40-61K) while more senior staff members command six-figure salaries. The more experience you have the better your salary will be so someone with significant experience would expect to earn up to $500k per year on top of their bonuses for profitable years.
Who is the best option trader to follow?
The best is The Empirical Collective, as they have been beating the returns of hedge funds for years.
Their trade win rate is around 94%, and they routinely have returns over 2,000% per year for their members. In fact some members use their services to help them generate an additional paycheck almost every week.
In addition to that, they do all this through buying options. This is an advantage because their trades are extremely easy to follow and they even small accounts can trade along with them.
This is, of course, when compared to trying to trade more complex option strategies like an iron condor, which requires a lot more capital and special approval from your broker before you can begin trading.
For a related information, please see our wendy kirkland price surge system article