Before you make the plunge and sign up for a premium membership to get your options trading ideas, it's important that you look for the best options alerts service that will suit you the best.
This goes beyond just win history, but involves a careful assessment of if the service will fit your trading style.
To start, I'll give you the reviews on some of the services currently on the market.
After that, I'll give you some steps to keep in mind before signing up. (If you'd rather jump ahead to the steps, click here.)
So with that in mind, let's get into this.
Options Trading Service List
The Empirical Collective Options Trade Service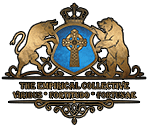 The Empirical Collective is our #1 choice. We feel that they offer more value than any other alert service out there, as they not only give you alerts, but access to data and unique trade ideas that nobody else does.
And their membership cost is a fraction of what the competition charges.
As for their trading style, The Empirical Collective only buys options and their alerts are for swing trading options. This keeps things simple for members who want to follow their trade alerts.
As we briefly mentioned before, they also provide their users with different alternative sources of data. Like their social sentiment tracker, which scours different social forums in order to determine what stocks millions of retail traders think will go up or down.
A really unique service they offer is their tracking data on insider trading. This tracker records the buying & selling of stock of the employees of publicly traded companies (after all, if the employees are buying stock, that's often seen as a bullish sign).
They also have a similar tracker where they monitor the stocks government employees have bought or sold within the last 45 days.
And their trading record looks great. You can see more information on their website here.
New: The Empirical Collective has recently released access to one of their social sentiment trackers that shows which stock WallStreetBets is currently bullish or bearish on (it updates every hour). You can check it out at WSBcheck.com.
Options Geek

When trading options, the majority of the people out there claim that you'll make more money by selling options rather than buying them.
But Felix Frey of Options Geek claims that the top 1% of options traders buy options.
This swing trading service is based on Felix's trading experience and there is a lot of time that is spent on educating new traders.
We looked, but couldn't find a list of any current trades or what their win rate was when we visited their website.
You can get more information on their website here.
Options Trading Club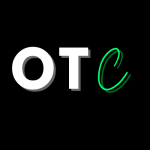 The Options Trading Club is primarily a service for people who are looking to sell options (not buy them).
In addition to this, their trades are run through a Discord server (similar to stock king options), which many customers haven't had much success with – finding it hard to follow. (Most people have found using a browser on their tablet, cell phone or laptop easier than having to use an app to follow the alerts.)
They mentioned the server is organized well, but there are a lot of different traders posting trades, so some found it a bit confusing.
You can find more information here.
OptionAlarm
OptionAlarm is a stock options trading alert service that sends out real-time buy/sell signals for over 20 symbols via email or text message. The system also includes a web-based interface where users can view live streaming quotes, charts, and analysis. A monthly subscription to the service costs $97, and there is also an annual plan available for $597.
Market Chameleon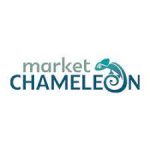 Market Chameleon is really more of a SAS that will send you updates when certain trade criteria are met, as opposed to being a real trade alert service.
In this way, you still need to have your strategies to trade and be able to tell the software what to look for. It's very similar to Trade-Ideas, except Market Chameleon filters options.
While their service for options traders starts at $69 per month, most users have found that they really need to buy the Total Access package for $99 per month in order to see any benefit.
And while there is a lot of data to be had, the interface is very difficult to follow and understand. So there is a considerable learning curve that's involved with using it, so it's not really a plug & play option for most people.
OptionsHotline Options Trade Alerts

OptionsHotline doesn't really provide much when it comes to the specifics about what they offer their members.
The only thing I could really find what that a monthly subscription to the service costs $97, and there is an upgraded monthly version available at $147 per month.
When I searched around for reviews, I found a lot of negative reviews and no positive ones – so this might be the swing trading stock picking service I'd recommend that you avoid the most.
Options Trading Authority Stock Options Trading Alerts
Options Trading Authority is a paid options training program that cost $997. From what I could see, I couldn't find any information about them giving trade alerts out, other than you can sign up for their email list (so maybe they offer that as an additional service).
I couldn't find any sort of reviews posted online, so this would be another service I'd recommend avoiding.
Benzinga Options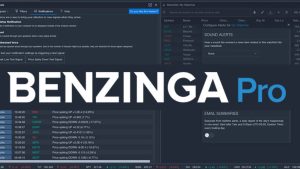 Benzinga seems to have this service available for a bit, before they close it again. When last I checked, it was closed to new members.
I saw one particularly scathing review posted by Terry K:

"They make careless volatility based recommendations for their options. Lost an ungodly amount of money with them compared to my day job salary. Better off buying trading for dummies for 5 dollars used on eBay and paper trading on td ameritrade. Do not use!"
But in all fairness, any stock options services are likely to have at least a few bad reviews. After all, it's impossible to please everyone!
It seems as if they've rebranded the program and rather than providing option picks, they are instead providing an options scanning service (which has option visualization tools including an order flow scanner and a volume scanner tool) that helps you discover unusual options trading activity.
They have free access that you can try, but it has a hefty 15 minute delay on reporting.
After that, you need to upgrade and pay $177 per month in order to get any sort of real time reporting. (The benzinga pro options really works hard on their upselling techniques.)
You can check out their unusual options trading volume tracker here.
Option Genius
Option Genius is a service that is focused on selling options rather than buying them and their services start at $79 per month. If you pay more upfront, they will give you a bit of a discount on the monthly fee and the cost per month averages down the more you pay upfront.
I couldn't find any sort of options contract trade results or recent trade history on their website when I looked at their service, and I couldn't find much in the way of reviews either.
According to their website, they primarily trade: Ion Condors, Butterflies, Calendar spreads, covered calls and credit spreads.
One thing to keep in mind is that if you're going to sell options, you'll need an account that has been approved to trade them BEFORE you can start following these trade alerts.
This generally involves getting additional permission from the brokerage firm you have your trading account with, and it may require you putting more money into your account.
Now that we've gone over a few of the available services, let's get into what you should look for before you sign up.
How to choose the right options alerts service
Here are a few things that I believe you should keep in mind as you're thinking about signing up for any trading service:
The options alerts service should have a good reputation.
The options alerts service should be able to provide accurate and timely information.
The options alerts service should be able to offer a variety of services in addition to the alerts.
The options alerts service should be affordable.
Questions to answer before you sign up for an options alerts service
There are many different options alert services available, so it is important to choose one that suits your needs and trading style. Here are some things to consider when choosing an options alert service:
Does the service provide real-time or delayed alerts?
What is the accuracy rate of the alerts?
How does the service deliver its alerts (e-mail, text message, etc.)?
What is the cost of the service?
What type of support does the service offer (e-mail, phone, etc.)?
The different types of options alerts services
There are several different types of options alerts services available to traders. Each has its own set of pros and cons, so it is important to understand the differences before selecting one.
One type of options alert service is a trade alert service. These services give you a heads up when a certain trade setup is detected. You then have the opportunity to enter the trade if you wish to. The main advantage of this type of service is that it can be very accurate, and you're often able to benefit from someone else's trading experience.
Of course, that can be good or bad depending on how good the trader actually is.
Another type of options alert service is an automated trading system. These systems will automatically place trades for the trader based on predetermined criteria. The advantage of these systems is that they can take emotion out of the equation and allow traders to focus on other aspects of their lives while still participating in the markets. However, automated systems also have their drawbacks, such as being unable to adapt to changing market conditions and being susceptible to errors.
The cost of using an options alerts service
There are a few different types of options alerts services available, each with their own associated costs. The most popular type of service is probably the subscription-based service, which typically charges a monthly or annual fee.
There are also some free options alerts services available, though these tend to be less reliable and comprehensive than the paid ones.
Some services charge a per-trade or per-contract fee, but they are pretty rare.
The most common type is a monthly or annual membership.
Generally speaking, most services charge a minimum of $100 per month. So you can expect to pay at least that unless you find some kind of promotional offer or discounted yearly promotion.
The different features of options alerts services
Options alerts services are designed to notify traders of potential trading opportunities. They can be used to spot trends, identify potential entry and exit points, and more.
There are a few things to check for before you pull the trigger and sign up, including:
How are the alerts delivered? Do they send alerts out via text, email, a Twitter account, Discord server or a combination of both? Make sure that you're actually able to receive the alerts that are sent out and that you're comfortable using the required tech.
Do they have easy to follow instructions? The alerts should be easy to use and understand.
Are there any other features or services included with a membership? Some memberships will give you access to training along with other data and information, while some just offer trade alerts.
The benefits of using an options alerts service
1. You can be more selective in your trades.
2. You can get timely alerts about potential trading opportunities.
3. You can receive expert analysis of the market situation.
4. You can learn from other traders' experiences.
5. You can develop your own trading strategies based off how you see them trade.
The risks of using an options alerts service
Of course, as with anything else in life, there are risks involved. And here are a couple quick points to keep in mind:
1. The service will never have a 100% win rate. There will always be losing trades and that's just part of trading.
2. The service may have the occasional technical glitch. Technology is great, but it can fail sometimes. And while this is (hopefully) pretty rare, it can happen.
If you're looking for even more reviews about different companies, please see our section that covers the best option newsletter reviews here that will help you find the best options alert service.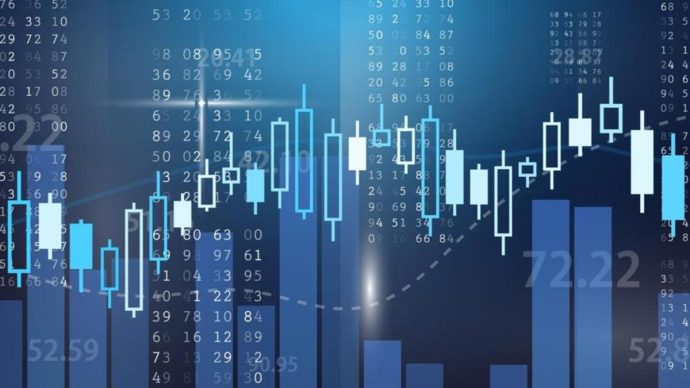 FAQ Related to Finding The Best Options Alerts Service
What is an Options Alert Service?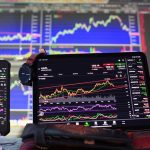 An options alert service helps traders by sending out trade notifications about potentially good trade ideas or set ups for them to take advantage of. By monitoring the markets and issuing alerts when certain conditions are met, these services can provide traders with a helpful way to hopefully increase their trading success. Many options alert services offer unique trading features, allowing users to receive alerts that are specifically tailored to match the members investment strategy and preferences. Options alert services can be extremely useful for active traders who don't have the time to constantly monitor the markets. By automating the process of finding tradeable situations, these services can help users make better and more informed decisions.
How to become an options trader?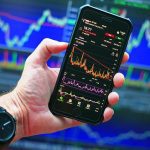 There is not just one way you can become an options trader. With that said, there are a few things you could do to improve your chances of being one. Some of these include: studying finance and economics, and practicing trading on a demo account. Networking with other traders can also help. There are also various courses and programs available that can teach you about options trading. Ultimately, this is one job where how you perform is the most important aspect of it.
What is an options trading alert service?
There are a few different types of options trading alert services. The most common is a service that sends you an email or text message whenever they feel that there is a trade opportunity that looks like it could be profitable. Some traders also set up trade alerts within their trading platform (or brokerage account), where they get notified when a stock hits a certain price point, or when the volatility of a particular stock increases above a certain threshold. Other people might use an alert service to get notified when certain technical indicators are met, such as when the Relative Strength Index falls below 30%. The goal of using an options trading alert service is to help traders make more informed and timely decisions about when to enter and exit trades.
Who are the best options traders?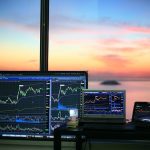 It's pretty subjective when it comes to determining who are the best options traders. Some people say the most successful traders are the experienced ones who have been in the business for a long time. Others say it's the traders who are able to think outside of the box and come up with new & innovative strategies. In either case, what is clear is that being a successful requires skill, experience, knowledge, and discipline. It's not something that can be learned overnight. So if you're looking to become one of the best options traders in the world, be prepared to put in a lot of hard work and time in order to perfect your craft.
Are option alerts good?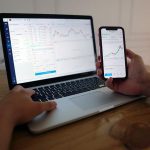 Option alerts can be a very useful tool for traders, but you shouldn't just blindly follow them. Even if you sign up to get trade alerts from a more experienced trader, you will still need to make sure you are trading within your own individual risk tolerance and in line with your personal investment goals.
How to Choose the Best Options Alert Service?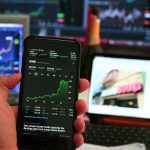 There are a few things to keep in mind when choosing an options alert service: 1. How timely are the alerts? Make sure you can get the alerts quickly by SMS text or email. 2. How accurate are the predictions? No service will ever be perfect, but you want a service that gives you a good chance of making money from the alerts they send out. 3. What do other users say about them? A quick Google search should turn up some reviews from customers. Make sure you have a look & see what they have to say about the service before signing up.
What are put options?
A put option is a contract that gives the holder (the one who purchased it) the right to sell a specified amount of an underlying asset, at a specified price, within a specified time period. Typically, puts are used as a hedge against a drop in the value of a stock (in the case of a portfolio), or as a way to speculate on a stock that an investor thinks will drop in price.
What is the most important thing to keep in mind when evaluating an options trading alerts service?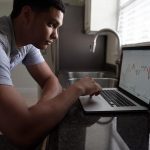 When evaluating an options trade, the most important thing to keep in mind are your goals and objectives. What are you looking to achieve with the trade? Are you trying to make a quick profit, or are you holding the position for longer-term gains? Make sure the service you sign up for matches your trading style - whether it's high frequency trading, day trading or swing trading. If you don't choose a service that matches your trading style, the alerts will be worthless to you.