If you love Starbucks, you probably would love to know: "Does Starbucks do cash back?"
And while Starbucks doesn't offer cashback directly, there are a few hacks you can use to save money on your drinks.
To get started, you should sign up for Starbuck's Rewards. You'll earn one star per dollar spent – which means that if you spend $5 on drinks or food every day, then by next week, your account will be up with five stars (and all the benefits thereof)!
Depending on where you live, you may receive a different number of stars for each dollar spent. But as a general guideline, it's 1 for 1.
By doing this, you will earn points that you can redeem for discounts on products in the future.
With that base covered, let's look at a few different ways to get cashback on your purchases.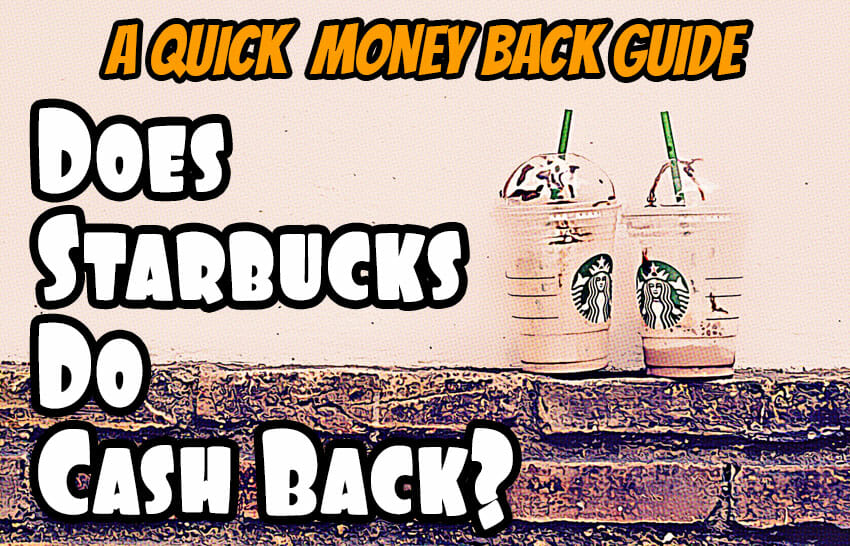 Cash Back Apps
The first app is called Drop.
With Drop, you can get 15 points per dollar spent at Starbucks. You then cash in those points for a variety of gift cards starting.
To cash out, you need a minimum point level of 5k, which will get you a gift card worth five bucks.
You can redeem your points for cards at places like Netflix, Amazon, Starbucks and many others.
And you can earn points for shopping at all sorts of big brands like Sephora, Grubhub, Lululemon, Uber and many more.
The second app you could check out is an app called Spent.
This cashback rewards program offers 1% of your purchase value in profits back at Starbucks and other popular retailers like Whole Foods Market®, iTunes Store® or Costco Wholesale™ (so you can stack Costco's cashback option on top of this 1% cashback program).
It's also easy to earn additional points by shopping daily on balance reward member status!
To cash out, you can get your money sent straight to your Paypal account, making it a painless process.
Use a Cash Back Credit Card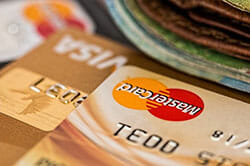 By stacking cash back, you can get even more bang for your buck!
To do this, you will want to sign up for a credit card that offers cashback on your daily purchases. (Like a chase visa or something like that.)
By doing this, every time you use your credit card, you'll be getting money back. So you'll essentially be buying your products at a discount.
Most cards give you a cash payout once a year in the form of a cash credit on your card towards future payments.
And even if you don't use your card very often, it can add up over a year.
I recommend transferring as many of your automatic monthly charges to your cashback credit card, so you'll get paid for them as well.
Now, use your cash back credit card to pay for purchases when you buy through apps like Drop or Spent. You'll get cash back from your credit card company, as well as points through Drop or Spent that you can redeem for cashback.
The nice thing about this is that once you've linked your cashback card with the rewards app, the process happens automatically.
The Starbucks Gift Card Cash Out
There's a little known fact that you can actually do a Starbucks gift card cash out.
Yup, in some cases, you can actually get the balance of your card back as cash.
Let's investigate this further.
So how do Starbucks gift cards work?
Starbucks offers gift cards that can go from $5 to 500 dollars.
As you'd expect, they're offered either a physical card or a digital one.
You could use your card for anything in a Starbucks coffee shop and redeem it online or at any store location!
This means that because Starbucks is an international brand, you'll be able to use your card anywhere in the world.
How to cash out Starbucks Card
You can get cashback on your Starbucks gift card if the balance meets specific criteria!
Please note: This option is only available in California and Oregon.
Depending on where you live, you can get between $4.99 and $9.99 back in cash.
To do this, head over to the Starbucks redemption portal here and follow the steps to redeem your balance.
Don't Live in California or Oregon?
All is not lost! Because 9 other states have laws regarding cashback to help protect consumers.
These states include Colorado, Connecticut, Maine, Massachusetts, Montana, New Jersey, Rhode Island, Vermont & Washington.
So to redeem your gift card in these states, you will have to call Starbucks directly at 1-800-782-7282 and ask for a refund.
Returning an Unused Gift Card
If you have an unused Starbucks card, just call customer service, provide the original receipt, and they say they will refund you your money.
If That Doesn't Work…
The above options don't work for you; you could sell your gift card for cash.
Typically you'd do this by selling the unused portion of your gift card via an online classified site like Craigslist or Facebook Marketplace.
If you don't want to meet up with people in person, you could try selling your gift card online via a site like Gift Cash.
x
He Just Wasn't What You'd Expect
There are a lot of homeless people living in my city.
Some people say that many of them were put on a bus and dropped off here in someone's attempts to "clean up the streets" of Vancouver when they hosted the Winter Olympics back in 2010.
I have no idea if that's true or not, but there was an explosion of the homeless population around that time.
Regardless of how they all came to our city, there are a lot of them.
They seem to be everywhere: posted at stoplights, hanging out in front of coffee shops, the parking lots of any big store or mall.
And they all ask for money.
Now, I feel bad for many of them. (When volunteering at a recovery house, I heard some of their stories, and you can't help but feel for people in a situation like that.)
From time to time, I give them some money.
But one day, I decided to do something different.
A guy was standing outside a fast-food restaurant asking for money so he could buy some food.
Rather than give him money, I bought him lunch.
So we sat down and had lunch together.
And you know what?
That guy was SMART.
He knew about engineering and all kinds of technical stuff.
He was WAAAY smarter than me.
I'm not quite sure what I was expecting, but I came away from that lunch with a new perspective.
He was NOT what you'd expect.
Strange as it may sound, when I was writing the article on getting cash back from Starbucks, I was reminded of this story.
Simply because whenever my yearly cashback rebate arrives, it's almost always better than expected.
In fact, this is how I often feel when it arrives.Reference – Chappelle Show Skit
Here's to the feeling when things turn out better than expected!
Your Minister of Capitalism,
Brett Davison
[wptpa id="8″]
Get Hedge Find Beating Options Trades Delivered to Your Inbox!
Tired of missing out on the huge gains in the market?
Wishing you knew which trades had the best odds of succeeding?
Would you like to know EXACTLY how & which trades to place WITHOUT having to spend years learning?
Well now you can let our Team of Trading Experts & Exclusive AI Trading Software do the work for you!
PS – Our trades have an average win rate around 94% and have returned QUADRUPLE digit yearly returns.
---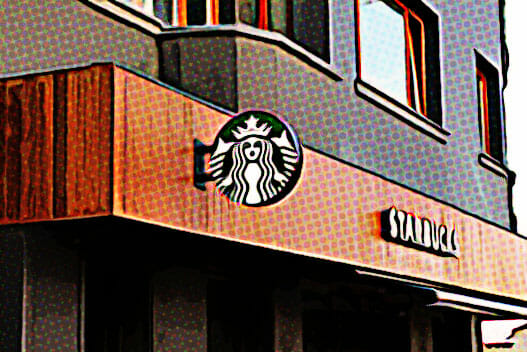 When people were wondering does starbucks do cash back, a lot of them were curious about the following questions as well:
What's the deal with cash back on starbucks gift cards?
You can get cashback from Starbucks if you've not used the gift card or if your balance is under $10. But you have to call customer service to get it.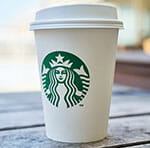 How do starbucks gift cards work?
Starbucks Cards are reloadable cards that are purchased at a retail location. The balance on the card can easily be topped up using any of Starbucks's physical locations, as well as doing it online.
These cards allow the customer to purchase coffee and espresso drinks with ease without worrying about carrying cash around.
Can you get cash back at starbucks?
Yes. As I mentioned in the article above, there are many different ways to get cashback at Starbucks.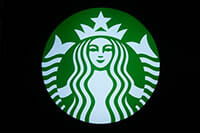 Can you get cash at Starbucks?
Yes. Of course, but the question is, why would you want to? It's a coffee shop, not a bank. If you really need cash, there are other places to go for that service. Typically those services charge higher rates.
How can I get my money back from Starbucks?
Assuming you're not asking about what to do with leftover coffee or an order of food, customers can typically call the Starbucks customer service number and request that their card be refunded.
How can I turn my Starbucks gift card into cash?
You can sell your gift card online or through marketplaces like Facebook or Craigslist.
You can also contact customer service to have them refund you more money.
Can I add $5 to my Starbucks card?
Yes. If you get a refill, it will be deposited into your account.
The best way to add funds is in-store through a Starbucks affiliated app or at starbucks.com when checking out in cart. To add money in-store, select "Add Value to Card" from the mobile menu on your mobile device and enter the number of dollars you want to add using our touchtone keypad. You will have an option for "level change only" or whole dollar increments from 5-500 plus bonuses from time to time, such as Double Star Days, when we double up on the rewards given for each dollar purchased.
Can you transfer money from Starbucks card to debit card?
Yes. It's easy to transfer money from a Starbucks card to a debit card or any other bank account using the mobile app without needing to log in.
Can I trade my Starbucks gift card for cash?
YES! Absolutely. You can do that at any moment. Just call the Starbucks customer service number, and they'll let you know what your nearest location is to redeem it for cash.
Can you order Starbucks for a specific time?
You can order and pay in advance for a specific item and pick it up when you're ready to.
If you order your Starbucks on the Official Starbucks iOS App, Android App, or by SMS Text Message, you can pick it up in select store locations.
Ordering ahead is easy- you'll know when your beverage is brewing, and they'll send you a text when it's ready to pick up. Your order will stay warm for 20 minutes after they pull it off the warmer so that no one else gets in line in front of you!
How do I transfer money from Starbucks app?
You can transfer money from the Starbucks app to your bank account or add a debit card.
Where can I redeem a Starbucks gift card?
You can redeem a Starbucks gift card on your phone with the mobile app, on your computer with the Starbucks website, or at our stores. For more information about redemption options and coupon balances, go to Starbucksstore.com/giftcards or contact customer service.
Can you get starbucks cashback offers?
No, Starbucks does not offer cashback. At least, not directly.
As mentioned in the article above, there are a few fancy workarounds that you can use to get cashback.
Can I return a Starbucks gift card to Walmart?
No. Starbucks gift cards, just like any other store gift card, cannot be exchanged with Walmart.
Gift cards usually have protections in place that limit the amount of use an individual has before the balance is depleted or restrictions such as expiry date or date of issuance. Unfortunately, many stores sell their own models. They are most likely not interchangeable because each store sets its own requirements for these conditions.
Can I return a Starbucks gift card to Target?
No, you would have to return the gift card back to Starbucks. Target does not accept them for purchase. It is a particular policy of Starbucks that Target can't honour.
Can you pay on Starbucks app without reloading?
No. The individual app can make a withdrawal from the balance in your Starbucks account. Still, it cannot pay an amount greater than the available balance. For example, if your available balance is $20 and you want to buy a coffee for $25, the app would only allow you to purchase the $20 item. It would 'refer' you to another payment method such as cash or credit card.
Do Starbucks reward stars expire?
The stars expire within 180 days of when they were earned. This is to encourage customers to have more Starbucks visits, get around their competitors, and get freebies 🙂 No worries though, the stars are still available for you if you save them up!
Can you pick up a mobile order in the drive thru at Starbucks?
Yes – Starbucks will hold up to three mobile orders in the drive-thru window. It'll stay there until you choose to pick it up or cancel your order online.
Do you have to register Starbucks gift cards to use rewards?
No. Gift cards can be registered online or in-store. They never expire, and you don't need to register them.
You do not have to register Starbucks gift cards, they never expire, and you don't need to register them. However, suppose a customer does not claim their rewards for between 12 and 24 months. In that case, the balance will no longer be claimed, and it will become inactive. Any unclaimed prizes of $5 or more will continue to accumulate on the card until reassigned by the Starbucks Rewards Program management team.
What is the most expensive drink you can order at Starbucks?
The most expensive drink you can order at Starbucks is the Quadriginoctuple Frap, which costs $47.35.
The Quadriginoctuple Frap consists of 44 espresso shots in total, with 10 different kinds of sauces and syrups to choose from. This concoction requires so much caffeine that it could result in a heart attack or even death if consumed all at once. This beverage cannot be bought because the company would need to know your weight before making it for you- making them refuse services to anyone on site that does not meet their health requirements.