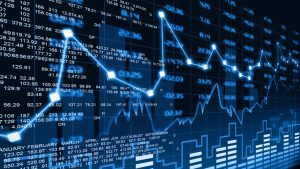 When it comes to trading stocks and options, there is no shortage of information available. However, sorting through all of the noise to find reliable and actionable advice can be difficult.
That's where subscription services for stock and options trading alerts come in. Options subscription services allow investors to trade stocks or other financial instruments without having to do all of the research to find great trades all on your own.
They can also provide access to other helpful material such as: additional sources of data, chat rooms or communities or educational material.
These services can really help you stay ahead of the competition, while decreasing the amount of work that you need to do in order to successfully trade stocks & options.
In this blog post, we will help you find the best options subscription service that will fit your needs. Whether you are a beginner or an experienced trader, there is likely a service that will fit your needs. So let's get started!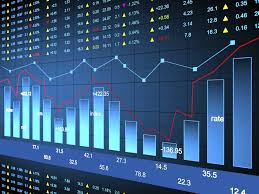 What is the Best Options Subscription Service for Stock and Options Trading Alerts?
There are many different options subscription services on the market these days. And with so many options (pun intended) available, it can be tough to know which one is right for you.
But there are a few things you'll want to keep in mind to help narrow down your search.
First, what kind of trader are you? Are you a long-term investor, swing trader, or a day trader? Above all else, make sure that the service you sign up for uses the same trading style that you do.
Second, how much experience do you have with options trading? If you don't have much experience trading options, don't sign up for a service that uses complex, multi-leg options trades. Consider instead, signing up for a service that just buys options to start as you continue to learn about trading options and the market itself. Also, if you're a long-term investor with limited experience, you might want to choose a service that offers more education and support. Conversely, if you're an experienced day trader with a healthy budget, you might prefer a service that focuses on speed and accuracy.
And finally, what's your budget? Options subscription services come with a variety of different prices, so it's important to shop around.
Once you've answered these questions, you'll have a bit of a framework which will help you narrow down the field, and help choose the service that's right for you.
Ultimately, there's no single "best" option; it all depends on your individual needs and preferences. So take your time, do your research, and choose the service that's right for you.
What are the Features of the Options Subscription Service?
An options subscription service can be a great way to get additional trading ideas, which can improve your trading outlook and trade win rate. For a small monthly fee, you can access a wide range of trade ideas as you receive expert guidance on how to make the most of them.
Here are some of the features that make an options subscription service so valuable:
A Wide Range of Options
Options subscription services can allow you to place trades on a variety of different assets including including stocks, bonds, and mutual funds – which gives you the ability to diversify your portfolio and ultimately reduce your risk.
Expert Guidance
When you sign up for a service, you will be getting trade ideas from someone who has significant experience trading in the markets. This allows you to piggyback off of their hard work and experience in order to maximize your odds of success. Of course, there will always be a few losses here and there – that's just part of trading – so you will need to ensure that you never trade with money that you can't afford to lose, and that you still use proper trade management.
Convenient Access
These services generally send out their alerts via email or text message, so access to their trade ideas is made pretty convenient as you generally don't have to login to a website before you get the trade idea.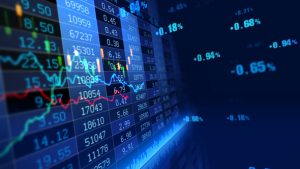 What are the Benefits of Using the Options Subscription Service?
A service like this offers a number of different benefits for users.
It provides access to exclusive content & trade ideas that aren't available to anyone who isn't subscribed to the service. So there is a certain amount of exclusivity when it comes to being a member of a service like this.
It removes the burden of having to do all of the work yourself. This is the biggest reason why people sign up for a service like this – because they just don't have the time to search through thousands of stocks & options in order to find a great trade set up with everything else they have going on. A service like this allows them the opportunity to still trade the market while keeping up with other aspects of their life.
Finally, they can be a risk-free way to test out new trading strategies and ideas. By paper trading the trade alerts you get, it can help you perfect your strategies & get a feel for the market before committing any capital.
How Can I Get Started with the Options Subscription Service?
This process is the easiest part, as all you need to do is just sign up!
Aside from signing up, there are generally a couple options available here too.
Most often, you can sign up for a month-to-month subscription, or you can sign up for a year and save on the monthly price.
Once you've signed up, you'll have access to all of the features of the service, and you'll be on your way!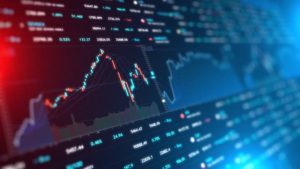 Some of the Best Options Subscription Service in the Market
Here are some of the best options trading subscription services available:
The Empirical Collective
The Empirical Collective is our #1 recommendation if you're looking for the best options subscription service.
Their cost of membership is a fraction of what their competitors charge, for starters. Keep in mind that this is a big deal, because essentially you have to pay for the membership cost out of the money you make using the trade alerts or service itself.
They also offer a huge variety of services to their members, including:
trade alerts with a great win rate
educational content
access to research & trade ideas on companies in up & coming industries
their social sentiment tracking system that helps uncover the best trade ideas of over 19 million other traders
trades made by government officials
trades made by company employees
and much more
In terms of value, to us they seem to be a clear winner.
You can get more information on their website here.
OptionAlarm
This service offers a wide range of features, including real-time quotes, charts, and analysis tools. It also provides a variety of educational resources, making it ideal for both novice and experienced traders.
Benzinga Options
Benzinga Options is a great resource for options traders. The website provides a wealth of information on options trading, including timely articles, analysis, and commentary. Benzinga Options also offers a free options trading simulator, which is a valuable tool for both experienced and novice traders. In addition, the website hosts a daily options trading webinar, which is an excellent way to learn about the latest developments in the options market. Overall, Benzinga Options is an excellent resource for anyone interested in options trading, even if it is extremely expensive.
OptionMonster
This service provides access to various research and data, as well as an online community of other traders.
OptionsGeek
OptionsGeek is a great website for people who want to learn more about options trading. The site offers a variety of resources, including articles, tutorials, and webinars. Optionsgeek is a great way to learn about the different types of options, how they work, and what strategies are best for trading them.
Mindful Trader
The Mindful Trader Trading Options Service is a subscription-based service that provides traders with access to a wide range of options trading strategies and resources. The service is designed to help traders to make better decisions, manage risk, and improve their overall performance. The Mindful Trader team is composed of experienced options traders who are committed to helping subscribers achieve their trading goals. The service offers a variety of features, including market analysis, trade recommendations, educational resources, and more.
Option Alpha
Option Alpha is a financial education and trading platform geared towards helping people make smarter, more profitable investments. The company was founded in 2010 by Kirk Du Plessis, a former Wall Street trader. Option Alpha offers a variety of resources, including an online course, weekly webinars, and a blog with tips and analysis. The company also provides access to a real-time trading simulator, which allows users to test their strategies and hone their skills without risking any real money.
Market Chameleon
Market Chameleon is promises to revolutionize the way people invest in the stock market. The app provides real-time market data and analysis, as well as a range of tools to help investors make educated decisions about their portfolios. In addition, the app offers a social media-style feed where users can share articles, tips, and advice with each other. The unfortunate thing is that many users claim the interface is difficult to use & that there is a learning curve involved with using the service itself.
Another service of note is the Motley Fool, which you can read about in our Motley Fool options review.
Final Thoughts
Overall, the big takeaway that you need to leave with from this article is that you need to ensure that you've signing up for a service that trades using the same trading style that you do.
Because if you miss that, you're in big trouble.
Aside from that, it's just a matter of investigating what services are available, and which ones matter to you.
When people searched fro the best options subscription service, they often had these questions as well:
Which option trading service is best?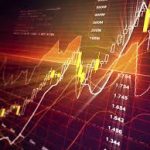 If you're looking for the best option trading service, you can't go wrong with The Empirical Collective. What sets them apart from other services is their focus on rigorous research and data-driven analysis. The team at The Empirical Collective has decades of experience in the options market, and they use cutting-edge technology to help their clients make the most informed decisions possible. They offer a variety of different options trading strategies, so whether you're a risk-averse investor or a more aggressive trader, you'll find a strategy that suits your needs.
Is there any risk free option strategy?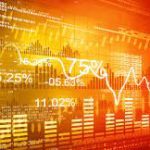 No, there is no such thing as risk free option strategy. All options involve some degree of risk. The key is to understand the risks involved and to manage them properly. There are a number of risks that must be considered when trading options: Volatility Risk: Volatility is the measure of how much the price of a security moves up and down over time. Options that are more volatile will have higher premiums because there is more risk associated with them. Theta Risk: Theta measures the rate at which an option's value declines as expiration approaches. Options with higher theta values will lose value faster than those with lower theta values. This is something that must be taken into account whenever you're holding options.
What exactly is the role of the so-called advisory service?