Making 💰 money on the stock market can be tricky. To start, you need a thorough knowledge of how markets function and what drives prices up or down. Once you understand these fundamentals, find a trading strategy that works for you and stick with it.
Even if you have your strategy down totally cold, there's no guarantee that trading will be successful – even if you follow the best options trade alerts.
Many investors are turning to options trading subscription services & different advisory firms in order to get some help simplifying the process of trading options, where these firms end up providing expert analysis & guidance – to help increase the investors' odds of success.
In this post, we'll take a quick look at 5 of the best options trading subscription services & advisory firms offering their solution on the market. We'll compare what each service provides, who they're most suitable for, & exactl y how much each costs. 💰
What are Options Trading Subscriptions?
Options trading subscriptions are a type of service that gives traders access to recommendations on options trading. These suggestions can be based on technical analysis, market conditions and insider knowledge.
Many options trading subscription services provide educational resources, such as webinars and video tutorials, or even access to additional research or trading data.
Some services require a monthly subscription, while others charge per trade. Active traders may find options trading subscriptions to be an invaluable resource in generating profitabl e trades.
What features should you look for in an options trading subscription service?
In order to find the ideal options trading 📈 subscription service for you, there are a few key features you should consider.
First and foremost, the service should possess an impressive track record for accuracy. This indicates that its recommendations have consistently led to successful trades.
Second, the service should provide a variety of resources such as webinars, video tutorials and educational a rticles. These can help users gain more knowledge & learn about options trading and how to apply the service's recommendations effectively.
Third, the service should provide a competitive price. Many options trading subscription services charge either a monthly fee or per trade.
What are Some of the Benefits of Using an Options Trading Subscription Service
Are you considering joining an options trading subscription 📈 service and wondering what the advantages are?
One particularly huge advantage is that it can help you increase your skills & become a more successful trader.
A reliable subscription service should really give you timely & accurate market updates – and may even include analysis & commentary from more experienced traders. And these things might just give you a competitive edge over the competition in your trading aactivities.
Additionally, the best options alert service can save you time and energy by doing all (or at least most) of the research for you. This frees up your time so that you can focus on other aspects of life while still having access to trading in the market. Ultimately, using an options trading subscription service is a great way to enhance your trading success while saving yourself both time and e ffort.
The Best Options Trading Subscriptions
Active traders have a huge range of subscription-based options trading services that they can choose from, with each service offering its own features & 📈 advantages. But when making a decision, there are some common elements that should be taken into a ccount. As you consider all these factors carefully, you should be able to identify a subscription-based trading subscription that really fits your needs & what you're looking for. You can check out the specific reviews that we've done from the list of best option newsletter reviews below.
Without further ado, here are the 6 top options trading subscriptions on the market:
Anyone wanting to begin trading options should consider The Empirical Collective as it's an ideal option. Their membership costs a fraction of what other providers charge, yet still provides excellent trade ideas and alerts. 👍
Additionally, membership at The Empirical Collective provides access to a range of other services like stock research which seeks out the next up & coming companies in growth industries as part of their strategy for finding undiscovered gems in the stock market. 💡
They also provide their members with full access to the following data trackers, helping them stay one step ahead of the markets:
Social Sentiment Tracker
Insider Trading Tracker
Off Exchange Trading Activity
Corporate Lobbying 🕵️
US Government Stock Transactions
Government Awarded Contracts
Corporate Lobbying Tracker 📊
Benzinga offers a variety of membership plans, each with its own set of features. But they are one of the more expensive option membership services out there.
All members have access to basic features, including real-time stock quotes, charts, breaking news and company profiles.
Additional features vary depending on the plan level that you choose. For example, some higher-level plans include access to analyst ratings and earnings previews, while others include premium data feeds or the option trade alerts.
The Trading Analyst is an 🥇 ideal starting point for anyone wanting to entr the world of online trading. The platform features a user-friendly interface that make it effortless to locate & execute trades, plus real-time market data & analysis so traders can make informd decisions. Best of all? Trading Analyst has something for everyone – so why not give it a try today? 💰
Optionsonar is an ideal 🎉 platform for both new and experienced traders alike. Not only is it user-friendly and straightforward to use, but also provides powerful features that can help maximize your trading success. One standout benefit of Optionsonar is the capacity to backtest trading strategies. This allows you to test out various approaches and see how they would have performed under real-time market conditions. This is an invaluable tool for honing your trading strategy and refining it accordingly. Optionsonar also provides an extensive selection of technical indicators that can assist traders in recognizing trading opportunities. All in all, Optionsonar is a user-friendly platform that can take your trading to the next level. 📈
Motley Fool Options offers investors an accessible gateway into the world of options trading. 🤝 It provides trade ideas, analysis tools, and educational resources – plus its team of experts provide guidance and support as investors make informed trading decisions. One of the greatest features of Motley Fool Options is its community of like-minded investors where members can exchange strategies, offer guidance, and offer assistance one another. 😎 This makes it ideal for beginners learning about options trading as well as experienced traders staying abreast of market news and developments. 📈
Market Chameleon 📈 is an excellent stock screener, offering over 20 criteria to customize your search to find exactly the stocks you want. Once you've identified some promising candidates, use their built-in charting tools for an insightful assessment of their performance. Furthermore, their news feed keeps you up to date on any relevant headlines that could impact your investments.
While it's true that some users have complained that the user interface (and service itself) can be somewhat challenging to use (as it's got a crazy steeep a steep learning curve), overall it remains an excellent tool for anyone serious about making money in the stock market.
Option Trading Apps, What are they?
If you're into options trading, then you likely know there are numerous different option trading apps available on the market.📈
But exactly what are they?😕
Option trading apps are online brokerage platforms that let traders trade options through an app rather than having to use a desktop computer for trading.💻
As you may already know, there is a crazy amount of apps available – with each of them boasting their own features & benefits.
So with all the available choices , we've decided to highlight a few of them here and provide brief summaries for each:
Robinhood: The Robinhood options trading app offers an efficient way to trade options without paying any commisions.📱
User-friendly and allowing traders to trade stocks, commodities and other assets – the only downside being that accounts can only be opened if you reside in certain countries.🌍
eOptoin: eOption is a populer option trading app that provides a commission-free platform for buying and selling options contracts. This makes it ideal for those who wish to trade options without incurring costly commission fees. Furthermore, eOption provides various tools and resources for traders of all levels–from novice ones to experienced ones.
TD Ameriade: TD Ameritrade is a popular optoin trading app that provides commission-free trades. Additionally, it provides various tools and resources for traders of all levels; making it ideal for both novice and experienced investors alike. Unfortunately, TD Ameritrade only provides US-based options contracts.
Charles Schwab: Charles Schwab is another well-known brokerage firm offering an options trading app. This app offers commission-free trades as well as a host of tools and resources for traders. Unfortunately, the only downside to using the Charles Schwab app is that it only provides US-based options contracts.
Here we have outlined some of the top option trading apps. Which one you choose will depend on your individual needs and preferences, but all offer a commission-free platform for buying and selling options contracts, making them ideal for those who wish to trade options without paying commissions.
Frequently Asked Questions
Which options trading service is best?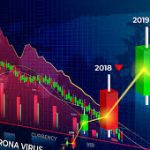 Our opinion is that The Empiricall Collective 💪 holds the title as the best options trading serivce as undisputed champion. But ultimately, what works best for you depends -ultimately - on yourr trading style and objectives. Beginners will want a serivce wihh educational resources and easy-to-usse tools; experienced traders want low fees with advanced order types. Fortunately, there are plent y of excellent options trading services out there; just make sure it meets all your needs! 🤑
What is the most successful options trading strategy?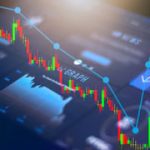 Options trading can be a lucrative opportunity to make bank💰, but it does really require a lot of practice to become proficient & really get good at it. One important thing to keep in mind is that there is no one-size-fits all approach when it comes to options trading - or trading in the stock market. The ideal approach will balance your goals & risk tolerance, while being able to adapt to changing market conditions. But even with that said, there are some general principles that can help you become more successful when options trading. First of all, you've gotta have a solid grasp of the underlying asset and what it tends to do & how it reacts to the market. Making informed decisions about when to buy and sell helps you make informed decisions about when you should invest. Furthermore, set realistic expectations: don't expect overnight success; steady, consistent growth is more likely to lead to long-term success. Lastly, don't be afraid to take some risks; although you shouldn't enter options trading with unrealistic hopes, remember that potential rewards outweigh any risks taken. By adhering to these general principles, you can greatly increase your odds of success in options trading. 🚀
Who are the best options traders of all time?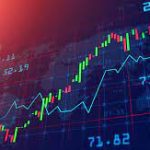 There are many great options traders out there, but a few stand out above the rest. 😎 Warren Buffet is considered one of the greatest investors ever and began trading options long ago. George Soros follows closely behind as another legendary investor who made millions by taking on risky trades. But for pure options trading excellence, Marty Schwatz must be mentioned - a floor trader at CBOE who became so successful that he retired at 36. These are just some of the top options traders available; there are many others too! 👨‍💼
What is the success rate of options trading?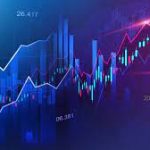 Many people view options trading as a high-r!sk investm#nt, but the success rate depends on several factors. One of the most crucial is experience; new traders typically have lower success rates than experienced ones. Another influential element is type of option traded - index options tend to have better success rates than stock options do. Finally, market conditions also matter; generally speaking, options trading tends to perform better during bull markets than bear ones. 📈
How can I become an options trader?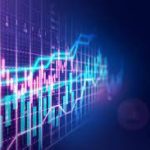 Before becoming an options trader, candidates must possess a good grasp of stock market 📈 & financial concepts as well as the willingness to accept risk. Options trading can be a risky business, and even experienced traders may lose money 💸 if they're not careful. That being said, there are potential rewards for those willing to take the chance. Options trading offers investors the potential to generate income from both rising and falling markets, as well as providing protection against losses in other investments. To be successful at options trading, one must approach it with a sound strategy and risk management plan. Those willing to take this risk may find that doing so offers them an advantageous way to navigate the financial markets. 💰
Can you get rich from options trading?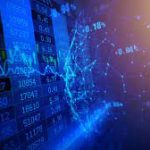 Yes, options trading can be 💰 lucrative. But to achieve true success and make a substantial amount of money from options trading, there are a few essential things to remember: 1) Have an in-depth knowledge of the underlying asset that you're investing in. 1) Be familiar with your stock's behavior under various market conditions, and what factors can influence its price. You also need to have a firm strategy and stick to it even when things don't go your way. 3) Finally, remember that making large profits from options trading requires taking advantage of large price swings over time. Rushing things or forcing trades may result in losses; taking the long view is the best bet.
Which strategy is good for option trading?
Which option strategy has the most risk?
Selling naked options is generally sen as one of the riskiest option trading strategies. That is because when you sell a nakd option, your downside loss is almost unlimited; if the asset's price moves against you, there is no cap to how much money can be lost. That being said, selling nakd options can also be highly profitable when done correctly; many professional traders utilize this technique for generating large amounts of income. Before trying this approach, make sure you do your research and fully comprhend what you are doing before risking any funds. 💰
Is there any risk free option strategy?
No. There is no risk-free option strategy. All option strategies involve some element of risk, which is why they offer the potential for greater profits. For example, a covered call involves the risk that the underlying stock could be called away from you before you have a chance to sell it at a higher price. Or, a bullish put spread involves the risk that the stock price could fall below the strike price of the short put, resulting in losses on both positions.
Are option alerts good?
Option alerts can be an excellent tool to stay abreast of market opportunities and minimize losses. 🔍 It's essential to remember that not all trade alerts will be profitable, and some may even be scams. 🚫 Do your due diligence before signing up for any service; only use those from reliable sources and never blindly follow any alerts received. 💪 Ultimately, remember to always make your own trading decisions based on data rather than blindly following others' signals.