Collapsing Russian Economy Poses Risk of Contagion
If the Russian economy implodes,
investors worry about the ripple effect could run through the rest of the world's financial system…reigniting memories of the Lehman collapse of 2008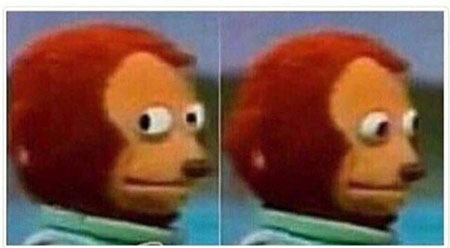 New Western sanctions are putting a lot of strain on Russia's economy. As a result, financial institutions are having to examine how vulnerable they are if the market collapses.
The situation is as follows: According to the Bank for International Settlements, foreign banks have about $120 billion in claims against Russian counter-parties as of September 30, 2021.
Missed payments could build up and cause substantial losses as the ruble falls in value and Russia becomes further cut off from the global financial system.
The two main European banks with the largest operations in Russia, Societe Generale (SCGLF) of France and UniCredit (UNCFF) of Italy, are being scrutinised closely. SocGen's stock has dropped 25% since Russia's invasion of Ukraine last week, while UniCredit's stock has dropped 23%.
The consequences from Russia's invasion of Ukraine will put pressure on big western European banks' asset quality, according to Fitch Ratings, and their operations will be put at risk as they rush to comply with international sanctions.
So where's the chink in the armor? Corporate and investment banking activities, as well as investment portfolios, according to Fitch.
Sanctioned entities may be unable to repay loans, requiring banks to write off part of them.
Compliance with sanctions would also be difficult, according to Fitch, because several of Russia's largest banks are not part of the SWIFT global payment system.
Societe Generale said in a statement on Thursday that it "is diligently executing the procedures necessary to strictly enforce international penalties as soon as they are made public" and that it "is scrupulously complying with all applicable laws and regulations."
At the end of last year, the bank reported having about $21 billion in Russian exposure. It did underline, however, that it is capable of withstanding even the worst results.
"The Group has more than enough buffer to withstand the repercussions of a possible extreme scenario in which the Group's property rights to its banking assets in Russia are removed from the Group," Societe Generale stated.
UniCredit, which has had a presence in Russia since 1989, stated last week that its Russian subsidiary is "extremely liquid and self-funded," and that the franchise generates only 3% of the bank's total income.
Because of the political situation in Ukraine, it backed out of a possible deal for Russian state-owned bank Otkritie earlier this year.
Banks in the United States can be affected as well. At the end of 2021, Citigroup had $5.4 billion in "Russia credit and other exposures," according to a statement released this week. On Wednesday, Citi's chief financial officer, Mark Mason, told investors that the firm had been conducting tests to assess the repercussions "under various stress scenarios."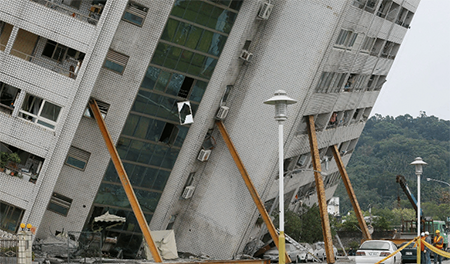 Since Russia's invasion, Citi shares have declined by 4%. The KBW Bank Index, which covers banks in the United States, is down about 2%.
It's significant because: When examining the effects of cutting Russian banks off from SWIFT, Credit Suisse investment analyst Zoltan Pozsar referenced Lehman Brothers' failure in 2008. He believes the consequences will spread throughout markets, prompting central banks to intervene.
There hasn't yet been a "Lehman moment" of systemic significance. However, as Russia's economy falls, it will be crucial to monitor bank communications.
"One of the anxieties," Robert Sears, chief investment officer of Capital Generation Partners, told me, "is that you don't know for sure all the repercussions."
With the global financial system so closely intertwined, it's not hard to imagine how the ripples caused by a failing economy in a country like Russia could cause a tsunami around the world.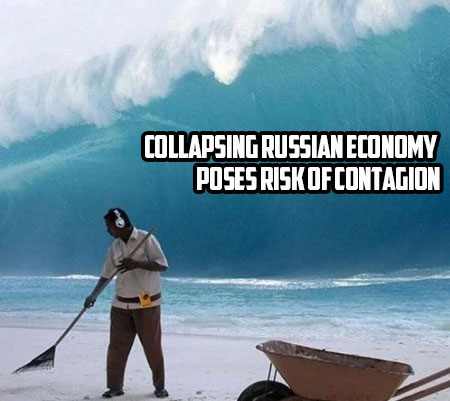 Get Hedge Fund Beating Options Trades Delivered to Your Inbox!
Tired of missing out on the huge gains in the market?
Wishing you knew which trades had the best odds of succeeding?
Would you like to know EXACTLY how & which trades to place WITHOUT having to spend years learning?
Well now you can let our Team of Trading Experts & Exclusive AI Trading Software do the work for you!