With TikTok being one of the most popular social media apps out there, a lot of people have started wondering, "Can you get paid to watch TikTok?"
And with it's user base of MILLIONS of users, it might be a great opportunity to make extra cash.
You already know that you can create your videos on the TikTok platform and make money as an influencer. (And if you're stuck for ideas, you can see what kind of videos your competition is making by using a Tiktok ad spy.)

There are even people out there claiming that you can earn money just for watching them!
But is it too good to be true?
Keep reading as we get to the bottom of this.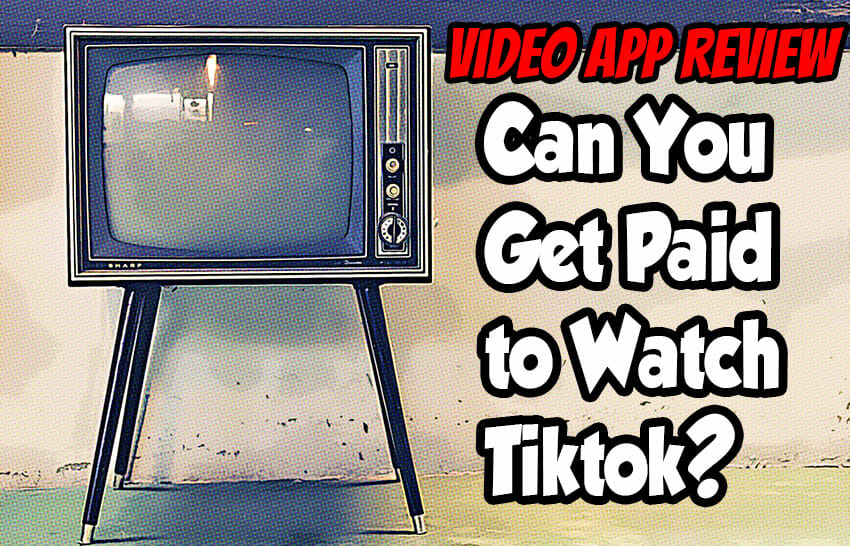 The Zynn App Reviews – Where the Whole "How Get Paid to Watch Tiktok" Came From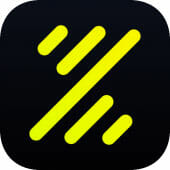 To be clear, this isn't a way to get paid to watch TikTok videos, but it's close.
ZYNN is a new video-sharing app gaining popularity thanks to its TikTok style features.
Users can earn coins to interact with the content (IE watching videos) and refer friends to redeem gift cards or cash via PayPal.
Payouts start at $10, and the payouts increase in $5 amounts.
Like other social media platforms, you can like, share and comment on other videos.
One difference about the Zynn App is that you can't direct message anyone.
So How Does The Zynn App Work?
To get started, you need to hook your PayPal account up to Zynn.
After that, you can start watching videos made by other users.
You'll automatically start earning points for every 20 seconds of video playback.
Every six times the meter fills up on this app, it means that you will get a bonus jackpot between 300 and 400 points.
So these points can add up pretty quickly.
For the record, it takes about 10,000 points before you've earned a dollar.
As it turns out, you'll make more money by signing up and referring people. You'll make one dollar as a sign-up bonus on your first day.
Zynn claims it will reward you:
$6 for every person who signs up, verifies their account, and watches a video.

A bonus of $10 after every group of 5 people you refer.

A $2 bonus for each user you've referred that keeps actively using the site.
Zynn even claims that they randomly reward a couple of new users every day with $20 for signing up.
Is Zynn App Legit?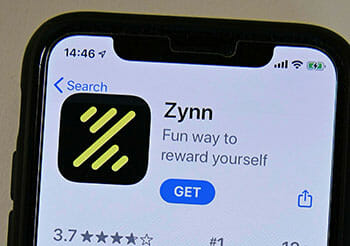 This video app is hit or miss. Some of the videos are original and creative, but most are just content ripped from other social media sites.
And there's very little connection or relevance for any comments posted on the app, as most comments are just people asking you to use their referral code rather than providing feedback on the video itself.
The way they pay out using gift cards seems legit.
The app allows you to earn a few pennies to watch videos, but most of the money is made in referrals.
Zynn would be perfect for you if your goal were to make some quick cash.
Though there are a few different options in the form of payouts, they're frequently down. And they won't let you withdraw all your money all at once.
Zynn ultimately seems like a pyramid scheme, which makes its ability to keep paying out member benefits over the long term very unlikely.
But with all that said, the app has been pulled from both the Google Play and iOS app stores, and their website seems to be down.
So at this point, the Zynn App looks to be finished.
If That Doesn't Work, How Can I Get Paid to Watch Videos?
The only way to get started is to find websites and apps that provide videos for you to watch. You'll register with the websites, agree to their terms & conditions, perform tasks required in exchange for money, or other opportunities like completing surveys/challenges, which may include referral bonuses as well!
Some sites might even provide bonus points or a cash incentive to sign up.
Here are a few sites to start with:
Swagbucks is probably your best bet for making money online by completing simple tasks. In addition to watching videos, Swagbucks also pays members who answer surveys, browse the internet or play games with their phones.
When you watch videos or complete tasks on Swagbucks, you earn points for cash and gifts!
You can choose what you watch from over ten categories like fashion or food with playlists ranging anywhere between 15 minutes up 1 hour long.
Swagbucks pays out through Paypal or a gift card.
2) Inbox Dollars
The InboxDollars website is a pay-to-watch service similar to Swagbucks, where you can earn points for watching videos, downloading coupons, and even playing games online. Since it started operations back in 2000, they have paid over 50 million dollars!
3) MyPoints
With MyPoints, you can make money watching videos on a desktop browser or via the mobile app.
Just like other companies, once you've earned enough points, you can convert them into gift cards, travel points, or cash!
They cap the number of points you can earn in a day watching videos to 500 points. But you can still earn points by completing other tasks like taking surveys or playing games.

4) Neilsen Computer & Mobile Panel
If you want to be paid for watching videos with Nielsen TV ratings, all it takes is downloading their app and creating an account.
You'll then need some basic info about yourself, like your name or email address, so they can get started tracking what kind of content (like websites) interests most people have when they're online.
They are a data analytics company that mainly manages TV ratings.
So by using their app, they'll be tracking what you do online so they can spot user trends, likes, and dislikes.
And for this, they will pay you a flat fee of $50 for the year. They claim to divide $10,000 among 400 random users every month.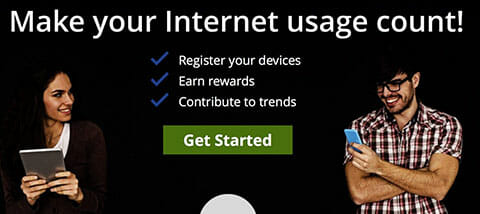 5) KashKick
KashKick is a rewards program that allows you to earn money from taking paid surveys, watching videos and ads.
Users can also get paid by completing their profile survey to get their first $1.
If you meet the proper criteria, you may be eligible to watch video offers. And if you do, you'll earn anywhere from 25 cents to 5 dollars per offer.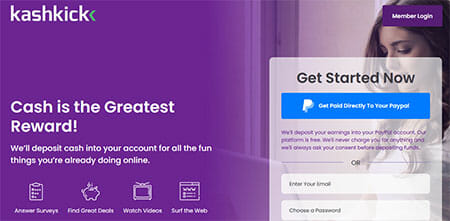 6) Earnably
Earnably is a site that lets you watch videos and earn money.
But to get paid to watch videos, you have to sign up with Hideout.tv and link both of your accounts.
Then you can watch videos and a certain number of ads to earn points.
From there, you will have to transfer your points from Hideout.tv to Earnably to cash out.
The payout in both cash and gift cards
You can also earn extra cash if people sign up with your unique referral link. You'll get 10% of everything they make when they complete offers.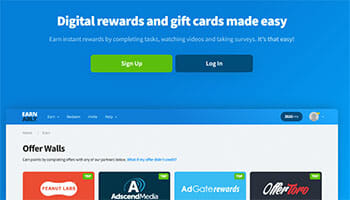 7) iRazoo
At iRazoo, you can watch entertaining videos and earn money by playing games!
You'll be able to redeem points for PayPal cash or gift cards.
The videos on the site refresh daily, so make sure you check them often.
When you first sign up, it will give you 100 free points.

8) The Viggle App
Viggle is the perfect app to watch your favorite TV shows, stream Netflix or Hulu. You can earn points when watching live TV and redeem them for gift cards!
If your show qualifies for earnings, you can earn 1 point every minute you watch.
Cash-out is via more than 800 different gift card options or prepaid debit cards.
You can download Viggle on Google play or the App Store.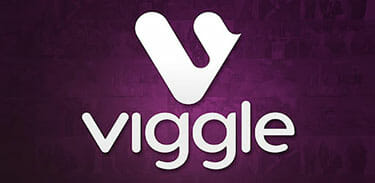 9) SuccessBux
SuccessBux pays you to watch ads, answer surveys, and refer others to their website.
They don't limit how much you can earn, but the minimum cash-out amount is $1.
You can get paid through PayPal or other payment processors.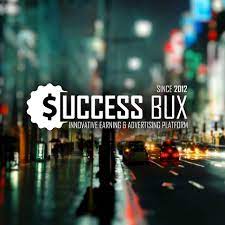 10) FusionCash
FusionCash is a site that pays you to watch videos, and the best part? They offer more payment options than other sites.
You can collect payments via checks, direct deposit, or PayPal!
The bonus for signing up with them is $5. But if you continue to be active on the website, they might pay you an extra $3 each month.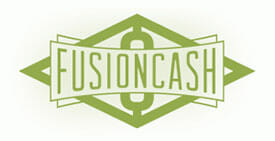 11) AppNa
AppNana is changing how people think about app stores by rewarding users for testing apps, playing games, and watching videos.
Earn points (Nana) on your phone at home or work with each task you accomplish while using AppNana's secure platform.
Once you have enough points, you can redeem them for Xbox, Google Play, iTunes, or Amazon gift cards.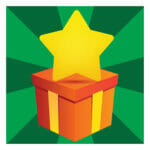 12) CreationRewards
You can point by watching videos on CreationsRewards too.
You'll have to watch the video completely to get points.
And you won't know how many points you'll get until the very end.
There are other ways for users to earn rewards, including surveys, trying products and services, and they have no limit to the number of points you can earn per day.
They have a referral program in place as well where you can get 10% of the earnings of anyone you've signed up.
They've got a shopping area where you can purchase things and earn cashback as well.
But you will have to remain active on the site (earning a minimum of 100 points), or your account will be closed.
13) AdWallet
AdWallet is a new way to make money by watching videos and taking short surveys.
You can get $10 when you sign up, plus an extra reward of between 50 cents and three dollars for each video watched.
When your account reaches ten bucks in total earnings from both sources combined (videos or questions), then you can cash out with PayPal, a bank transfer, or an electronic gift card.
14) Netflix Tagger
The job of a Netflix Tagger is to assign appropriate metadata that captures certain information.
They have to enter information like the amount of violence and cast or offer engaging information about the movie to get people to watch.
Most of the time, these positions are filled in-house by Netflix employees.
But sometimes openings do become available, so it might be worth checking once in a while.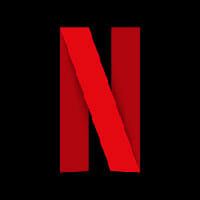 15) SlideJoy
Slidejoy is an app that pays you to interact with ads on your phone.
You can ignore them by sliding right or engage in various ways like watching videos and visiting websites within the advertiser's network of sites.
Like most other apps, you get paid for watching videos, referring others, or filling out surveys.
Cash-out is by PayPal cash or different gift cards.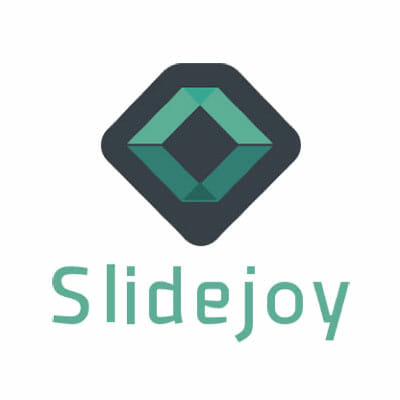 Get Paid to Make Money
You can make money by watching videos on your phone.
And while there might not be an option to get paid to watch TikTok anymore, there are many other ways to watch videos.
Just sign up for apps or websites that pay you to watch short clips, and prioritize those with high returns per minute of viewing time!
If you have a long commute or are stuck waiting at the doctor's office, then it could be worth your time to test out video streaming apps as an easy side gig.
It may not pay a lot, but you can monetize your free time by doing it!
x
The Lure of the Nigerian Prince & The Billions He'll Share With You
The longest-running fraud on the old Interwebs has to be the Nigerian Prince scam.It's where someone person sends you an email claiming to be in trouble.
They are usually some high-ranking official in a foreign country (like Nigeria) who has access to a mind-blowing amount of money.
But they're in a bit of a bind because they can't get it out of the country.
And that's where you come in.
They go on to say that if you could just pay the processing fee upfront to have the money transferred, they'll cut you in on the billions of dollars they have ready to leave the country.
They PROMISE they will give you some of the money later.
Of course, the funds never show up, and they pocket the money you sent them for the processing fee.
I can almost hear you thinking, "But nobody could be stupid enough to fall for that!"
And while you'd think so, apparently, in 2018, Americans lost over $703,000 in these types of scams. That meant that the average victim lost a little over $2,000.
I'd say this "opportunity" would fall into the "if it seems too good to be true…" category.
This is where I feel many of these "get paid to watch video online" apps seem to be located.
There are a lot of scams out there.
And for every company or website that goes under, two more seem to pop up to take its place.
This is why I've gone and listed 15 companies that seem to be legit if you're looking for a way to get paid to watch videos.
Enjoy!
Your Minister of Captialism,
Brett Davison
PS – You may find this video on the subject amusing
[wptpa id="7″]
Get Hedge Find Beating Options Trades Delivered to Your Inbox!
Tired of missing out on the huge gains in the market?
Wishing you knew which trades had the best odds of succeeding?
Would you like to know EXACTLY how & which trades to place WITHOUT having to spend years learning?
Well now you can let our Team of Trading Experts & Exclusive AI Trading Software do the work for you!
PS – Our trades have an average win rate around 94% and have returned QUADRUPLE digit yearly returns.
---
When people were looking for ways to get paid to watch TikTok, they were also interested in the following topics.
Can I get paid to watch TikTok videos Upwork?
No, you can't get paid to watch TikTok videos.
Workers on Upwork are not compensated for opening or viewing any form of social media such as Facebook, Instagram, Twitter, and youtube. Any worker who engages with the aforementioned social media platform will be terminated from their position immediately and without consideration.
Can you get paid to watch TikTok videos?
No. There is no way to get paid to watch TikTok videos.
There are ways to get paid watching videos on other platforms, but nothing pays you for watching TikTok specifically.
How can I earn money from TikTok?
There are many ways. Some of the most popular include doing sponsored content for brands on TikTok, creating personalized stories paid by some users, and becoming a paid influencer.
How do you get paid for watching videos?
Please see the options I've listed above.
Do you get paid for likes on TikTok?
If you enter the TikTok Monetary System, you get paid based on likes and hearts.
The more likes you have, the more clout your posts will have in the eyes of your followers. It's a lot like having a popular blog in this regard.
The more people who follow you, the more people will see your posts. And this makes a big difference when it comes to making money from ads.
Where is the get paid to watch TikTok videos app?
There is no official app that pays you to watch TikTok videos specifically.
There are only different options that pay you to watch videos online. And these are often ads on different platforms outside of the usual Tiktok, Youtube, etc.
How can I make money on TikTok?
#1: Growing accounts and selling them
If you're good at creating viral videos, you can grow TikTok accounts and then resell them. You can also try commenting on trending videos or following other people to help grow your TikTok following.
#2: Manage influencer campaigns
You can get paid to manage someone else's accounts. This could include making & posting videos, commenting on other videos, or responding to other users.
#3 Being a Brand Consultant
If you know what you're doing on the platform, you can help coach others to grow their following.