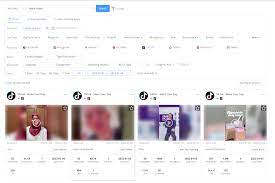 TikTok is a hot social media platform with over 1 billion users – and it's growing daily! An with its huge user base, it's an especially great place for brands to advertise on. But, as with any crowded marketplace, it can be tough to know what will work on the platform & what sort of ads will resonate with potential customers. That's where TikTok Ad Spy tools come in.
These incredible tools actually let you you spy on your competitors' ads so you can see what's working for them. With this information, you can adjust your own marketing strategy accordingly, rather than blindly trying to guess what will work.
With that in mind, we have reviewed the top Tiktok Ad Spy tools and present them to you here from best to worst. Please note that some of the links listed below may be affiliate links and if you make a purchase through them, I might make a small commission.
BigSpy Review
BigSpy doesn't just provide data on TikTok alone. In fact, in addition to showing you trending ads on Tiktok, you will also be able to see ads that are running on other networks like: Facebook, AdMob, Yahoo, Pinterest, Instagram, YouTube, and Twitter.
For each ad listed in BigSpy, you will be able to see detailed information about your competitor's ad campaigns including: how much they are spending, what creative they are using, what country their ads are being run in and what keywords they are targeting.
And the amount of time and money this can save you is enormous, as it takes all of the guesswork out of trying to figure out what's working.
You can just make ads that are similar to your competition, knowing that they are much more likely to succeed than if you were to start on your own.
In addition to all  of this, BigSpy also offers a range of other features like  the ability to track user engagement and measure ad performance.
But the feature that I like the most is that you can click to see what ads are currently trending. And this is a huge help, as you need to know what's working RIGHT NOW – not what was working a month ago, as social media trends change all the time.
Where most ad tools only provide access to 1 network (I'm looking at you, Dropispy) BigSpy gives you access to a pile of them.
Because  of that, BigSpy is our #1 pick as the best TikTok ad spy tool as it provides more features and more value for the money.
PipiAds Review
If you're a business owner, you know that competition is fierce. No matter what industry you're in, there's always someone trying to do what you do better, cheaper, or faster. That's why it's important to stay ahead of the curve by constantly innovating and evolving your products and services.
And the only way to do that is by using data to your advantage.
PipiAds is a TikTok ad spy tool that can help you do just that. It provides detailed data about your competitors' TikTok ads, including when they ran the ad, how much they spent, how many views it got, and more.
They continue to add new features as well, with the ability to search for new & winning products.
In fact, clicking on the Product Search tab will pull up some great ideas for new products that you can sell, and of course, they show all of the relevant data like the number of impressions, the rate of likes, the selling price of the product and more:
The tab for Winning Products really helps you uncover some incredible product ideas, where you'll be able to see exactly what ads have been running and resonating with TikTok users. You also have the ability to filter your searches using a variety of metrics like Release Date, Ad Impressions, Likes & Comments: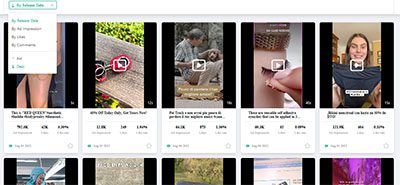 They've also added the ability to search for products on Etsy, which is a unique product feature that I haven't seen other advertisers offer yet.
The lowest plan starts at $77 (but you can use the link & coupon code below) which makes it cheaper than BigSpy, whose plans start at $99/month.
If you have to choose between BigSpy and PipiAds, you have to ask yourself if the access to other social networks in BigSpy is worth the extra money.
But if you're primarily focused on just TikTok, I'd recommend going with PipiAds.
If you do sign up for an account through the link below, make sure you use the code "MNSTR" to receive a 20% discount.
TikTok Ads Library
The TikTok Ads Library is a free option that you can use to help spy on some of your competitors.
While it doesn't offer quite as much data, and doesn't allow you to find products or your competitor ads, it can help you get a general idea of what videos might be working on the platform at the moment.
And as it's free, it's worth checking out.
For more information, you can click here.
Adspy Networks That Are NOT Tiktok Ads Spy Tools
LOL. I've read some of the reviews out there, and most of them are claiming that the Ad Spy Tools below track TitkTok ads when they don't.
Here is a list of ad spy tools that currently don't support TikTok ads:
Anstrex Ad Spy Review
Anstrex is a great tool, but it doesn't support Tiktok. Maybe they will in the future, but for now they don't.
But for anyone in the Native, Push, Dropship or Pop ad space who are looking to spy on their competitors – this is a great tool.
It offers the ability to download competitors' creatives and search using a variety of different metrics.
While not supporting Tiktok, Anstrex' Dropship tool does give you the chance to find some great products that you might be able to sell on Tiktok (which is what the majority of people with TikTok ads are doing). So from that perspective, you might be able to find products that are selling well on other networks that you can start selling on Tiktok.
You can find more details on their website here.

PowerAdSpy Review
PowerAdSpy is a lesser known network, and they focus on Instagram, Facebook, YouTube, Google, GDN, Reddit & Quora ads.
They track millions of ads inside their network and have some great features to search by, but you have to pay for each network that you want access to.
They do offer a free (but very limited account that you can sign up for) and then their basic account starts at $49 before increasing to $349/month for access to all their networks.
So it's quite an expensive option.
Dropispy Review
Dropispy is focused entirely on uncovering products that you can sell, and they only track Facebook ads.
I reached out to their support team to verify, and they DO NOT track any TikTok ads.
Their plans range in price from €29.90 per month up to €249.90 per month.
And although they seem to have a good number of options to search the ads by, as they only cover one network (Facebook) they look to be an extremely expensive option in terms of what they charge.
You can find more information on their website here.
With the reviews out of the way, let's go over what a TikTok Ad Spy tool actually is, and how it works.
What is a TikTok Ad Spy Tool?
A TikTok Ad Spy tool allows users to see which brands are running ads on the popular social media platform. The tool also provides insights into what kind of content is performing well for each brand. This makes an ad spy tool like this a valuable resource for marketers who want to stay on top of the latest trends, ensuring that their campaigns are reaching the right audience. The tool can also be used by businesses who want to understand what kinds of ads resonate with TikTok users. With a TikTok Ad Spy tool, it helps businesses stay one step ahead of the competition and ensure that their marketing campaigns are effective.
What are the Benefits of Using a TikTok Ad Spy Tool?
There are several benefits of using a tool like this:
You can see what your competitors are doing and how they are promoting their products or services.
You can get ideas for your own marketing campaigns.
You can track the performance of your competitors' campaigns over time to see what has worked and what hasn't.
You can find new potential customers by seeing who is interacting with your competitor's ads.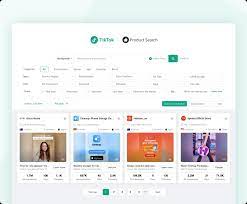 How to Get Started with a TikTok Ad Spy Tool?
To get started, I recommend you sign up for one of the tools that we reviewed above. Once you've done that, you can start exploring the vast array of content that's available on the platform.
First, you need to select the country where you want to see the ads from. You can also select the language the ads are made in. After that, you can start browsing through the different ad campaigns that your competitors are running. Once you find an ad that you're interested in, you can click on it and get more information about it. This information often includes the ad creative, the target audience, the ad budget, and more.
You can also use these tools to track your own ads. To do this, simply click on the "My Ads" tab and then select "Track My Ads." From there, you'll be able to see all of your active ads and track their performance over time.
How to use TikTok Ad Spy to spy on your Competitor's Ads?
To spy on your competitor's ad simply enter the URL of your competitor's TikTok profile into the search bar. Once you've done that, you'll be able to see all of the ads that they're currently running. You can then click on each ad to see more information about it, including how many views it's gotten and what kind of reaction it's gotten from users.
You can see just how valuable a TikTok Ad spy tool is for anyone who wants to get an inside look at their competitor's marketing strategy 😀
How Much Does a TikTok Ad Spy Tool Cost?
The pricing for these ad tools vary quite a bit, depending on the features of the platform, but most of them cost a minimum of $49 per month, and go up from there.
Here are some questions people often asked when searching for information on a tiktok ad spy tool