Mortgage rates are rising again, fueled by concerns about growing inflation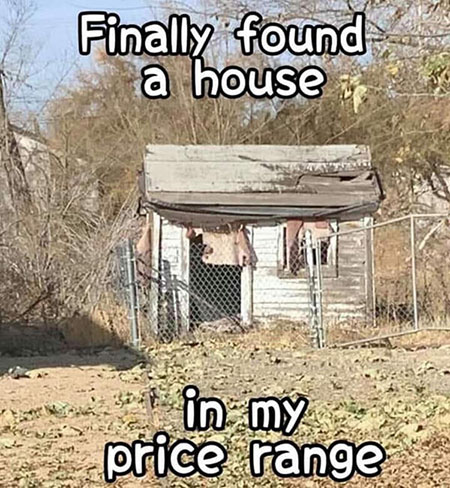 According to Freddie Mac, the 30-year fixed-rate mortgage averaged 3.85 percent in the week ending March 10, up from 3.76 percent the week before.
Fears of inflation and geopolitical uncertainty are both having an effect, according to Freddie Mac's senior economist, Sam Khater.
"We expect rates to continue to climb in the long run as inflation broadens and shortages affect more sectors of the economy," Khater added. "However, rate volatility is being driven by concern regarding the crisis in Ukraine, and this is likely to persist in the immediate term."
According to George Ratiu, Realtor.com's manager of economic analysis, the 30-year rate returned this week following a surge in the 10-year Treasury, which exceeded 1.95 percent.
"Investors are concerned about rising inflation as a result of a possible restriction on Russian oil imports, since the price of US crude has risen to almost $130 per barrel, the highest level in 13 years," he added.
Inflation rose at its quickest rate in 40 years in February, raising fears of a consumer spending slowdown in the months ahead, according to Ratiu.
Last month, prices continued to rise, pushing a key inflation indicator to levels not seen since January 1982.
All eyes are on the Federal Reserve, which will meet next week and is likely to raise the federal funds rate in an effort to keep inflation under control.
"The key concern on many analysts' minds is whether a 25-basis-point raise would be sufficient given the considerable labor shortage and inflation at levels not seen since the 1980s," Ratiu said.
As the spring sales season heats up, the real estate market continues to see rising prices and record low inventories.
According to Realtor.com, a buyer of a median-priced property today faces a mortgage payment that is more than $290 per month more than a year ago.
"With a shortage of homes for sale, both first-time buyers and homeowners searching for a trade-up property are trapped by rising prices and borrowing rates," Ratiu explained. "The actual problem for Americans is that rising inflation is eroding pay and salary growth, on top of rising housing and living expenditures."
With rising inflation increasing costs and decreasing the buying power of the consumer paycheck, it's only a matter of time before something breaks.
Make More Money With Our Trade Alerts!
Tired of missing out on the huge gains in the market?
Wishing you knew which trades had the best odds of succeeding?
Would you like to know EXACTLY how & which trades to place WITHOUT having to spend years learning?
Well now you can let our Team of Trading Experts & Exclusive AI Trading Software do the work for you!