Food Is About To Get A Lot More Expensive…
According to Svein Tore Holsether,
the globe is on the verge of a food crisis that will affect millions of people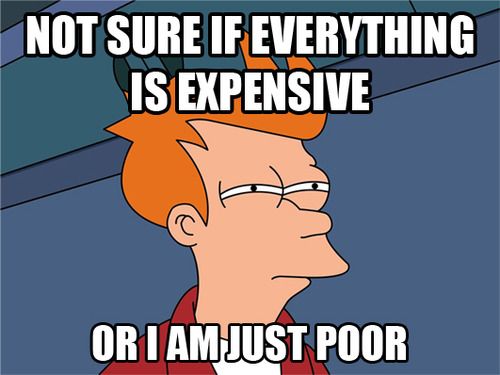 Skyrocketing natural gas prices have prompted Yara International, the fertilizer firm he oversees, to reduce ammonia and urea production in Europe to 45 percent of capacity.
He anticipates global food supplies to suffer if those two crucial agricultural elements become scarce.
"It isn't a question of whether or not there will be a food crisis.
It's a question of how big the crisis will be" says Holsether.
Prices of important agricultural items produced in the region have risen two weeks after Russia invaded Ukraine.
Wheat, a pantry staple, is the most serious issue.
Russian and Ukrainian wheat supplies, which account for over 30% of world wheat trade, are now in jeopardy. This week, global wheat prices reached an all-time high.
Another key issue is fertilizer availability. It's never been more expensive for farmers to meet their agricultural production quotas, as Russian exports grind to a standstill. The rising price of natural gas, a major element in nitrogen-based fertilizers like urea, has also lowered output in Europe.
Experts in global health are concerned about the situation. Corn, soybeans, and vegetable oils have all seen price increases.
G7 agriculture ministers said Friday that they "are resolved to do whatever it takes to avoid and respond to a food crisis."
Countries Are Ceasing Exports, Stockpiling For Their Own Needs
Fearing food shortages, governments are moving inward, perhaps leaving less food for people in need.
Egypt has now banned the export of wheat, flour, lentils, and beans, citing mounting concerns about the Arab world's most populated country's food stocks. In addition, Indonesia has increased export limits on palm oil, which is used in cooking oil, cosmetics, and other packaged goods such as chocolate. It is the world's leading manufacturer of the product.
"Keep your food and agricultural markets open and guard against any unwarranted restrictive measures on your exports," the G7 ministers said.
"Any additional increase in food price levels and volatility in international markets could undermine food security and nutrition on a worldwide scale," they warned in a statement. "This is especially true among the most vulnerable living in low-food-security circumstances."
Western countries with greater agricultural access will also be harmed. Consumers in that country have already been hit by increasing prices, and the situation is set to worsen.
The global food system was already strained before Russia initiated a war in Ukraine. Food prices have already reached their highest level in roughly a decade due to clogged supply lines and unpredictable weather patterns, which are often the effect of climate change. After the pandemic, which caused millions of people to lose their jobs, affordability became a concern.
According to the UN's World Food Programme, the number of people on the verge of famine has increased to 44 million from 27 million in 2019.
The conflict between Russia and Ukraine, both of which play critical roles in the precisely calibrated global food production system, is likely to exacerbate the problem.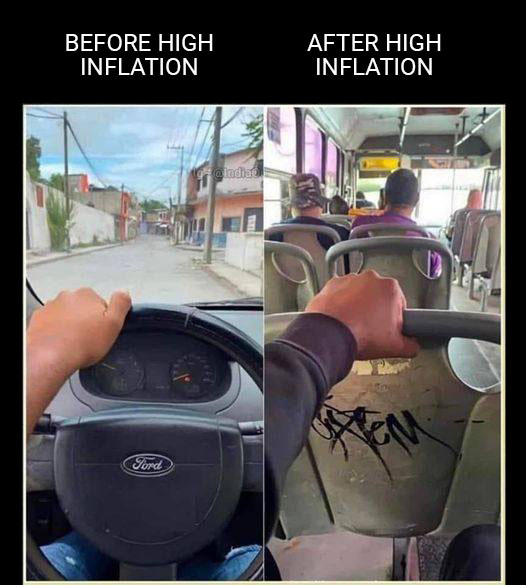 In recent days, global wheat prices have dipped from record highs, but they remain high. According to Rabobank commodity expert Carlos Mera, they're projected to stay that way for a while.
Fighting will delay the wheat growing season in Ukraine, which is about to begin. As individuals in the country take up guns, it's unclear if there will be enough farmers to till the land, or whether they will be able to get machinery and other vital supplies that would normally arrive through Black Sea ports.
"No one knows whether Ukraine will be able to export anything for the rest of this year, next year, or in the near future," Mera added. In addition, the country exports half of all sunflower oil.
Businesses don't want to risk running afoul of sanctions or cope with the complexities of traveling near a war zone, so getting Russian items onto the global market has become increasingly difficult.
Russia and Ukraine serve as a breadbasket for import-dependent countries in the Middle East and North Africa. As a result, many people will be severely impacted. The suffering will be felt in the United States and Europe as well, because the rise in costs for key agricultural items will harm firms that produce food in every market.
In a recent report, the Agricultural Market Information System stated, "Any substantial disruption of production and exports from these suppliers will no doubt drive up prices further and erode food security for millions of people."
Beyond wheat and oils, a crisis is looming. Russia, along with its partner Belarus, is a major exporter of fertilizers, which are required to produce a variety of crops. However, everyone is avoiding their stock at the moment.
"No one wants to touch a Russian product right now," said Deepika Thapliyal of Independent Commodity Intelligence Services, a fertilizer expert. "If you look at all the traders and purchasers, they're all terrified."
Adding Fuel to the Fire: The Increasing Cost of Natural Gas
Natural gas prices are compounding the problem. Fertilizer producers outside of Russia and Belarus require gas to manufacture nitrogen-based products such as urea, which is used to improve production and even promote the rich green color of crops.
However, Yara's CEO, Holsether, claims that expenses have risen too high to keep operations functioning at scale. He has no idea when European production will be back up to full capacity.
"A major portion of the industry is at risk of not being able to provide items to farmers, which will have an immediate impact on crop output," he said.
Farmers have an incentive to spend what they need for fertilizer right now because the price of their products is also rising. This isn't an option for everyone, though. According to Chris Lawson, the head of fertilizers at CRU Group, a market intelligence organization, urea has been trading near $1,000 per metric tonne, over four times the price at the start of 2021.
Countries that do not produce fertilizer domestically may find it difficult to obtain it, with serious ramifications for the global food chain.
"You can't grow large fields of wheat, barley, or soy without fertilizer," said Johanna Mendelson Forman, a war and food expert at American University. She stated that farmers in Mexico, Colombia, and Brazil are already concerned about shortages.
Andrey Melnichenko, a Russian fertilizer and coal tycoon, defied President Vladimir Putin on Monday and appealed for peace in Ukraine, warning that a worldwide food crisis looms.
According to Melnichenko, the battle "has already resulted in increasing fertilizer prices that are no longer affordable to farmers. It will now result in even higher food inflation in Europe, as well as possible food shortages in the world's poorest countries," he continued.
The G7 agriculture ministers stated on Friday that their countries would use humanitarian aid to help alleviate the war's effects where possible. However, they may be hampered by a scarcity of supply and rising pricing.
"If Ukrainian fields stand fallow this year, assistance agencies like ours will be forced to find new markets to compensate for the loss of some of the world's greatest wheat," warned David Beasley, executive director of the World Food Programme, in a Washington Post op-ed published this week. "However, this will come at an astronomically high price."
Beasley pointed out that Ukrainian wheat has also been critical in feeding people in conflict-torn nations such as Afghanistan, Sudan, and Yemen.
"The vast bulk of wheat is consumed by humans, and this is irreplaceable," said Rabobank's Mera.
And the consequences will not be limited to countries suffering from famine or war.
Food affordability is a concern for lower-income buyers everywhere, according to Mendelson Forman. According to the Urban Institute, nearly one in every seven American individuals experienced food insecurity in the previous 30 days in April 2021.
"We're used to a globalized commerce system to buy various kinds of food," she explained. "People will see it in their wallets and at the food stores," says the author.
With costs going up for fertilizer, a shortage of product and increased shipping costs, it looks like the cost of food will continue to increase.
The Only Way To Combat Inflation Is to Make More Money. Here's How:
Tired of missing out on the huge gains in the market?
Wishing you knew which trades had the best odds of succeeding?
Would you like to know EXACTLY how & which trades to place WITHOUT having to spend years learning?
Well now you can let our Team of Trading Experts & Exclusive AI Trading Software do the work for you!