Are you interested in trading and have chosen your tradin style? Are you searching for the best swing trade alerts available to help with that decision?
Let me begin by commending you on your wise decision and wisdom in using other people's expertise and experience in this area.👍
When I worked for other people (I had some pretty interesting bosses!), I always strived to learn as much from them as possibl e.
I believed that by learning from their successes or errors, it would help me progress more rapidly.
They could at least learn from their costly errors and avoid repeating them. One thing I observed about the wealthiest among them: they all leveraged other people's skills and abilities.
Wealthy bosses were always employing some form of leverage – whether that meant using an employee's skills and knowledge to get more done quickly, or completely out sourcing something that wasn't part of their core competency. There was no limit to how these wealthy bosses leveraged things; most often it was a combination of methods.
When you observe others being successful and progressing, you can copy their methods or adapt them for your own needs.
Investment can be an excellent strategy – particularly if you're just getting started.💰
As individuals and traders, each of us will possess certain strengths and areas in which we excel, while having other areas where we may not be quite so adept.
Some might be adept at recognizing popular stock charting patterns, while others could have an eye for detecting major macro shifts that are about to take place.
Some individuals possess exceptional talent for setting up trades or mastering specific styles of trading.
With so many resources at your disposal, you have an excellent opportunity to take advantage of some of them by signing up for various online trade alerts.👀💻
Now that's out of the way, let's dive deeper and investigate this further.🔍
The Best Swing Trade Alerts Ranked
The Empirical Collective – Full disclosure: this is the service my team and I provide. And while I might be biased, it doesn't necessarily that we are wrong in thinking we provide a fantastic service. After all, if you disclose your trades, the results speak for themselves.
And we tracked the trades we made during the first part of 2020 and they are as follows:


Now, that's an impressive list. So rather than having you go through everything and calculate it, let me simplify things and do the calculations for you.🧮
Calculating the total of all trades and averagin g them out results in a wining average of over 94% and an average per trade return of mor e than 24%.💸
Now, regardless of how you slice it those are some pretty amazing numbers for any options advisory service.
To make things even better, we focus on swing trading, so our members don't have to be chained to their computers all day long in order to follow our trade alerts.
And just to make all the "experts" upset, we pull this off by buying options. I know they ball up their little fists in rage and scream at the top of their lungs that the odds are against us and that buying options is for suckers…… but the results speak for themselves.
My team and I wanted to provide a service that EVERY trader (regardless of trading experience or account size) could follow.
I think some of these experts get more satisfaction about confusing people with complex trades than they do about getting results.
Besides, so many of their exotic option strategies require either HUGE cash deposits in a margin account before a broker would ever let you think about trading them, and even if you did that, so often these trades are so complex there's almost no chance you'd be able to adjust or place a trade on your own.
So with all those things taken into consideration, I feel our service is one of the best that's out there if you're wanting to swing trade options.
And that's what we trade – options.
If you're searching for somethin else entirely, unfortunately this probably isn't it.🙁
---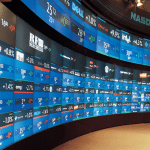 If options aren't your thing and you're looking for more of a standard stock swing trading alert service, I'd recommend checking out Superman's alerts. He's got a great track record and focuses on a swing trading style.
Now, he's got a great real-time chat room that he operates during the trading day – which is great – but you don't have to follow it all day long (as if you were day trading).
You can follow his trades around your schedule and you're in good hands with his service as he trades small and micro cap stocks that he feels are ready to explode in value. (On that note, if you want a quick way of identifying stocks ready to breakout, sign up for my email list on the top right hand side of this site and I'll give you a quick, simple way that you can do just that.)
---
Options Payday Alerts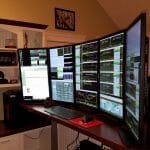 Fir st and foremost, let me just say that Jeff Tompkins is an incredible individual. His ability to simplif y complex ideas and strategies into understandable chunks makes him truly remarrkable.👌
With his options payday alerts, he gives you alerts as to new trades or trade adjustments as necessary and ALL of his trades are entered after trading hours so that orders will be executed the next trading day. So you can live your life and trade around YOUR schedule.
---
Trader Review Stock Trading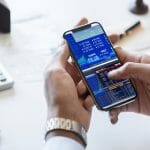 Remember how I listed certain trader's abilities and how one was being able to spot profitable stock trade set ups? Well, this service researches the market and gives promising looking ETFS, commodities and stocks a run through their technical analysis skills in order to return the best looking trade set ups possible.
These are long-term trades based on their technical analysis, so if you're looking to swing trade the ETFs or commodities, this might be something for you to look into here. (Please note: this service is no longer active.)
---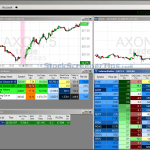 To follow along with the idea of services that alert you to stocks that have great looking setups according to either historical data, recent trends or strong technical charting patterns, I highly recommend Trade Ideas.
And while this isn't a trade recommendation service in the traditional sense, it's artificial intelligence software that continually scans the market and alerts you to the best potential trade set ups.
It scans the market (of thousands of stocks) and identifies the patterns and trends that indicate not only positive setups, but negative ones as well and then pops up a little alert message as it happens to let you know.
It also evaluates the results of the trading day, analyzes it against historical data and then gives you a pre-market update as to what trades you might want to make for the next upcoming trading session.
It's highly customizable to where you can set it to scan for trades that match your particular strategy, or you can use some of their own pre-programmed strategies that they have available.
PROS:
analyzes all the major stock markets including the crypto markets
can be used to test & backtest strategies automatically to let you know how successful a strategy might be in the future
will return the odds of success for a particular trade set up
scans thousands of stocks based on pre-defined strategies or upon your own custom strategies and alerts you as to what's happening
enormous amount of current, real time data
the software learns and adjusts based on data it receives so it constantly imporoves
can auto-trade for you if you are able to set up your  brokerage account with it
has a real-time trading chatroom available that you can get help with strategies and trade ideas throughout the trading day.
CONS:
Unfortunately, you cannot place trades from with in the software (you must have your broker's platform running sim ultaneously in order to execute a trade).
Due to all of its information and customizable options, there is an inherent learning curve assoc iated with using it – plus the monthly subscription isn't exactly cheap either!💸
However, StockTrades doesn't scan for options (only stock trade set ups). Therefore, if you don't trade options, this might not be a major concern to you.
Overall, I believe this software is an invaluable tool for filtering through thousands of stocks to alert you when a great trade opportunity presents itself. Without using something like it, staying organized would be nearly impossible.👍
The Best Swing Trade Alerts Online – Conclusion
First of all, let me commend you on having already made a decision to choose a trading style that best suits you.
Not a lot of people are smart enough to do this, so for you to have evaluated your options and chosen swing trading as your style, I give you a lot of credit.
Well, that and of course, it's my preferred trading style too so I figure that great minds think  like 🙂
Even more than that, the fact that you're looking to leverage other people's skills and abilities to further your trading results also speaks to your wisdom.
But to sum it all, up I'd recommend the following services based on the route you're wanting to go:
If you want to trade options, I'd recommend my service through "The Empirical Collective" or Options Payday Alerts. (Don't know what trading options is all about? Or are you interested in learning why one might trade them? Then you can read my article "Can You Get Rich Trading Options?" or the book, "How to Make Big Money Fast Trading Options")
Either one of these are great services that qualify for the best swing trade alerts award.
You'd rather swing trade micro cap stocks? Then I'd go with Superman's alerts.
If you're a bit more in the DIY side of things, I'd recommend using the Trade-Ideas software. I just think it's an incredible bit of software if you've got the time to learn it.
If you're wanting to trade ETF's and commodities (as opposed to the small cap stocks) you can try the Trader Review service. (But for the record, as both the Trader Review and Trade Ideas software are both aimed at providing technical analysis through identifying certain charting patterns, I'd give the nod to Trade Ideas).