If you're looking to get into options trading, one of the best things you can do is find a mentor. A good mentor will be able to teach you the ins and outs of options trading and help you avoid making costly mistakes. But how do you go about finding the right mentor for you? In this article, we'll give you some tips on how to find the best options trading mentor for you.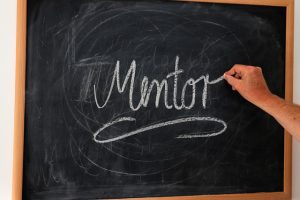 And while mentorship is a great option, most people either can't find (or can't afford a good mentor), so the next best thing is to join a service that has experienced traders like The Empirical Collective.
What is an Options Trading Mentor?
An options trading mentor is someone who provides guidance and advice to help you make better decisions when trading options. A good mentor will have a wealth of experience and knowledge to share and will be able to offer insights and suggestions that can improve your chances of success.
Finding a mentor can be a great way to improve your options trading skills, and there are a number of ways to go about it. You can ask around among friends or colleagues who trade options or look for online forums and groups where traders exchange ideas and advice. Once you find a potential mentor, it's important to do your homework and make sure they are reputable and knowledgeable before making any commitments.
Trading Mentorship – The Best Characteristics of a Good Options Mentor
Finding a good options trading mentor can be a big part of your success in this competitive field. Here are some of the best characteristics to look for in a mentor:
A good options trading mentor will have a proven track record of success. Look for someone who has been trading options for many years and has consistently made profitable trades.
A good mentor will be patient and willing to answer any questions you have. They should be able to explain complex concepts in simple terms so that you can understand them.
A good mentor will be available when you need them, whether it's for a quick chat or a longer session. They should be responsive to your needs and flexible with their time.
A good mentor will be trustworthy and reliable. They should be someone you can trust to help you make wise decisions with your money.
A good mentor will have a broad knowledge of options trading strategies and the markets in general, including equities, commodities, futures, and currencies.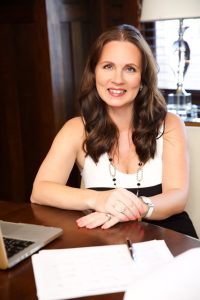 Where to Find the Best Options Trading Mentor for You?
If you're looking for an options trading mentor, there are a few places you can look. You can start by asking your broker or financial advisor for recommendations. You can also check online forums and chat rooms for traders, and see if anyone there has any good recommendations.
Once you've found a few potential mentors, the next step is to do some research on them. Check out their website and social media presence, and see what others have said about their services. Make sure they have a good reputation and that they seem like they know what they're doing.
Finally, set up a meeting or call with each of your potential mentors to get to know them better and see if they're a good fit for you. Ask them about their experience, their success rates, and how they would approach teaching you options trading.
If you're having trouble finding a mentor, you may want to read our article on finding the best stock options advisory service, or our article on some of the best option alert services.
What are the Benefits of Having an Options Trading Mentor?
Having a Mentor is beneficial for several reasons:
They have been in the industry for an extended period of time
They have a vast amount of knowledge
They know what works and what doesn't
They save you time by sharing their experience instead of you having to learn how to trade options the hard way
They hold you accountable
Help develop realistic goals
Speed up the process because they know all the steps already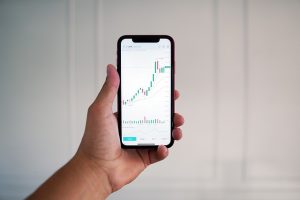 1. Having a mentor can help you develop a better trading plan and increase your chances of making consistently profitable trades.
2. A mentor can also help you troubleshoot your trading strategies and identify potential problems before they become big problems.
3. A mentor can also provide you with feedback and advice on a variety of aspects of your trading, including risk management, trade execution, and market analysis.
4. In addition to all of that, having a mentor can help you develop a better understanding of the options trading market and how to best use your trading skills.
5. Finally, having a mentor can provide you with support during tough times, when the market is tough, or when you experience a trading loss.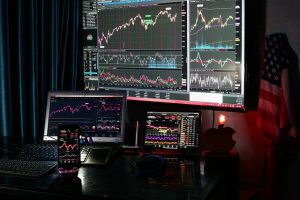 What is the Risk to Look Out for When Looking for Trade Mentor?
When looking for a trading mentor, it's important to consider the risks involved. Here are a few things to look out for:
Make sure the mentor has a good track record. There's no guarantee that the mentor will be successful in every trade, but you want to make sure they have a good overall success rate.
Be aware of any potential conflicts of interest. For example, if the mentor is also selling trading software or services, they may have the incentive to push you towards using those products.
Make sure you understand the mentor's style and approach. If their trading style is different from yours, it may not be a good fit. You want to make sure you're comfortable with the mentor's approach before starting to trade with them.
Be prepared to invest time and money into the relationship. A good mentor will be worth their weight in gold, but they won't come cheap.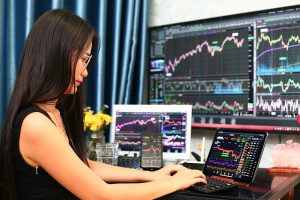 What is the Cost of an Options Trading Mentor?
An options trading mentor can cost anywhere from a few hundred to a few thousand dollars. However, the average cost of a good options trading mentor is around $1,500. The reason for the high price tag is that a good mentor will not only teach you how to trade but also how to think like a trader. A good mentor will also be able to provide you with 1-on-1 support and answer any questions you have. While the cost of an options trading mentor may seem high, it is worth it if you want to be successful in trading.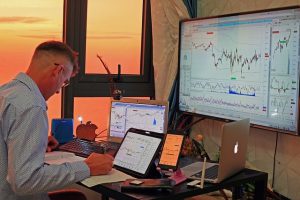 Frequently Asked Questions