Many Americans are burn out & willing to work for less
if they find a a better work life balance.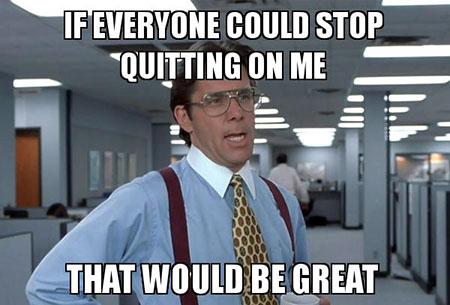 In 2021, the 'Great Resignation' resulted in around 47 million people quitting.
Many of them did so in exchange for lower compensation.
According to a January online study of 1,000 persons by Real Estate Witch, 53 percent of those who quit their positions indicated they made less money in their new jobs.
According to the poll, the average wage decrease was roughly $8,000, but some workers would be ready to take a pay cut much lower.
The poll went on to say that those who resigned but had yet to find another employment said they would take a $23,000 wage loss on average.
What prompted them to choose a lower-paying job? Work-life balance and overall satisfaction.
More than 60% of those polled indicated they were happy in their new positions, and the percentage of those who said they were extremely satisfied climbed by about 50% compared to how they felt in their previous jobs.
Those whose jobs include a high degree of thinking, such as programmers, chemists, and attorneys, were the subject of a previous survey of workers conducted by Paro (a company that provides accounting and financial solutions for organizations).
According to the study, the group that was polled favored work-life balance over earning more money.
"The pandemic and their experiences have transformed their beliefs," said Paro CEO Anita Samojednik. "Right now, the wage is simply insufficient."
Of course, some workers who changed occupations did see their take-home income increase.
According to a poll conducted by The Conference Board, roughly one-third of individuals who lost their employment due to the epidemic are now earning 30% more in new occupations.
However, roughly 27% of people who changed employment claimed their new position paid the same or less.
Think BEFORE You Jump
Taking a wage reduction, of course, would have a direct impact on your finances and may not be appropriate right away, according to Tania Brown, a certified financial advisor in Atlanta.
If you're thinking about choosing a lower-paying job, she says there are a few things to think about before making any decisions.
The first step is to determine why you wish to quit your current position. Are you exhausted? Will a different profession or career provide you with more satisfaction? Do you intend to relocate?
Answering questions like this can help assure that you don't make a hasty judgement that you'll come to regret later, according to Brown.
"Emotions have no logic," Brown explained, "and you're attempting to make a math judgement based on emotion. It's simply not going to work."
You might want to wait if you're only a few months away from paying off debts or achieving another financial objective.
Furthermore, you may discover that you don't want to leave your work, but rather want additional freedom or a shift in your function.
If this is the case, now is a good opportunity to request a different schedule, take on new duties, or add more flexibility to your employment, according to Samojednik.
"There's a lot more leeway," she explained. She said she's seen a lot of individuals dabble with freelancing on the side of a full-time job to try out a new work or become their own boss.
Run The Numbers…
If you realize that changing careers is actually what you want, you'll need to perform some serious calculations, according to Brown.
This involves examining your present budget and financial objectives to determine whether you can still achieve them on a lower salary.
If you need to limit your spending, Brown recommends living as if you've already taken a wage reduction for a few months to see how it goes. It will offer you a taste of what life would be like if you take a pay reduction, and it will help you determine whether a pay cut is actually what you desire.
You should also consider how generating less money may affect your long-term ambitions, according to Brown. How will your increased salary affect the deadlines for those milestones if you're saving for a house or expecting a child? Is it worth it to you to wait if it will take longer?
If you're part of a family, you should also seek advice from other family members. That includes discussing the adjustments with your husband and children, such as fewer trips or less money for extracurricular activities, and determining if it is feasible for everyone.
"This needs to be a family issue," Brown added, "since your decision affects everyone in the household."
Skyrocketing inflation will cause even more financial pressure, but after two years of dealing with the pandemic, it's causing a lot of workers to evaluate their priorities.
And for many, making a few dollars more but sacrificing their mental health in the process just isn't a viable long term solution.
In fact, there's been an influx of people into our trade alerts as many professionals look to outsource some of their income generation as they focus on enjoying their life.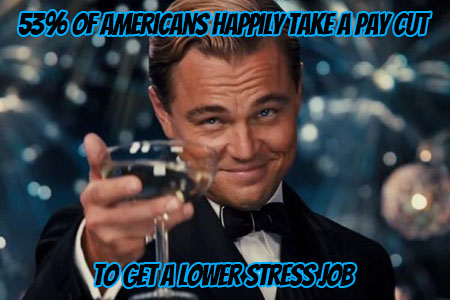 Get Hedge Fund Beating Options Trades Delivered to Your Inbox!
Tired of missing out on the huge gains in the market?
Wishing you knew which trades had the best odds of succeeding?
Would you like to know EXACTLY how & which trades to place WITHOUT having to spend years learning?
Well now you can let our Team of Trading Experts & Exclusive AI Trading Software do the work for you!
PS – Our trades have an average win rate around 94% and have returned QUADRUPLE digit yearly returns.