Some of the links below may be affiliate links, and if you purchase something through them, I might earn a small commission.
You probably have all kinds of questions running through your head: Is Earny safe? How does Earny work? Is Earny legit? Or even if it's legit, does Earny work at all?
Or maybe you're stuck at the beginning wondering, "What is Earny?"
Well, if you have any questions like that, our Earny review is about to clear everything up for you.
If you love shopping online, one of the best ways to save money is through apps. Some, like Earny, will analyze purchase information and give you cash back when prices drop on things you've already bought- this includes everything from clothes to electronics!
Of course, if you're looking to find the best deals on Amazon (up to 80% OFF), you'll want to check out the free deal tracker at Cachang.com.
Earny offers a slightly different angle, which we'll see as we get further into this. You can also visit their website for even more info by clicking here.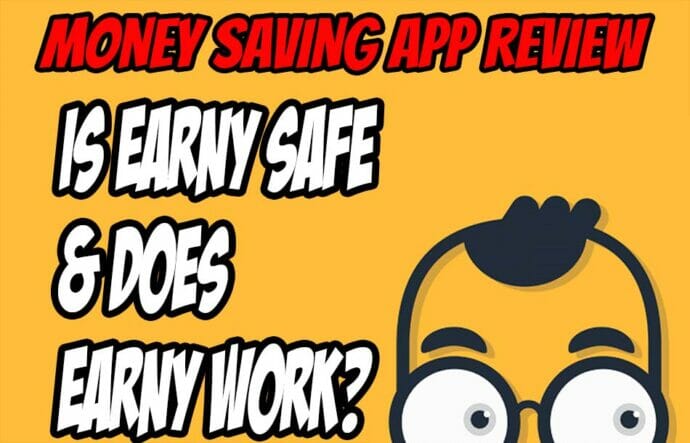 The Earny Review
For the record: The key difference between the two apps are: Cachang's army of "deal tracking robots" scours the web for incredible deals BEFORE you buy, while Earny helps you get money back for things you've ALREADY bought online.
Earny works with retailers to give you a refund when prices drop on something you've bought. And they do this for you automatically.
Most companies have price protection policies like this.
But instead of you having to research and spend time looking up each retailer's website one by one (which would take FOREVER if you do a lot of online shopping), Earny does all the work for you!
In addition to that, they offer a 90-day price protection guarantee through their online retailer network.
Now, there is one thing you have to know: Earny is free to download but to use it, you will have to pay either a monthly or yearly membership fee.
Of course, if you do a lot of online shopping, this $7.99 monthly fee or $47 yearly fee might not be a big deal compared to the potential savings. As you can see on their website, pricing isn't listed.

But, if you'd rather not pay, check out Cachang.com as a similar free alternative.
How Does Earny Make Money?
Earny provides a win-win situation by giving you the chance to get your money back on purchases already made. The company will take small percentages from refunded costs as their fee for automatically getting the rebate for you.
It's pretty quick to get started. You download the Earny app, install it, and you're ready to get started.
From there, you can add your online shopping accounts to Earny, and it will check to see if you're eligible for any rebates.
It will even do this for any products you buy off Amazon and track late shipments to try and get you compensation for that!
So How Does Earny Work?
Essentially, Earny is a service that scans your email inbox and monitors price drops for your online purchases. When you sign up for Earny, they'll scan all of the receipts from any items bought and then work on making sure that you get the discount when it detects a lower price in-store or online (like Amazon).
And when it finds a discounted price, it sends you a notification – so you don't have to worry about looking!
Earny is the simplest way to get your money back after prices drop on your bought item. All it takes are a few mouse clicks, and Earny does all of the work for you!
From Walgreens to Hulu and from Best Buy to Walmart, Earny has you covered.
Inside the app, they have a dashboard that tracks all your cashback refunds for you.
Is Earny Legit?
Sometimes these companies that offer cashback seem almost too good to believe.
But the answer to the question, "Is Earny Legit?" is, "Yes."
Earny offers an easy way in which consumers can receive cash back through their credit card company's price protection policy.
If you sign up for Earny, the company will need access to your email and credit card information to verify purchases.
While it may seem like having personal data like this could put users at risk if hacked or phished, their system is really secure.
With that said, your personal information may be shared with third-party vendors that Earny works with.
This means that you may receive offers from their partners via email after signing up for the service.
Now, if you'd rather not give out your personal information, you might be better off just using a free website to find deals before you buy.
But they work with some incredibly big brands:
Booking.com

Expedia

Orbitz

Priceline

Travelocity

Amazon

Athleta

Banana Republic

Best Buy

Bloomingdale's

Costco

Gap

JCrew

Home Depot

Jet

Kohl's

Macy's

Newegg

Nike

Nordstrom

Old Navy

Overstock

Sears

Target

Walmart

Zappos
How Earny's Refund System Works
Earny is unique because it allows its users to file claims through their credit card company when prices drop.
This means you'll get cashback on your credit card (or through your Paypal account) as opposed to being reimbursed with future in-store discounts, or gift cards!
They also try to work directly with the retailer and use their price protection guarantees.
In addition to this, they will also work to help get you some form of compensation for any Amazon orders that come to you late.
Is Earny App Safe to Use?
Earny is the best way to keep track of your purchases and refunds – regardless of where you are.
Its simple app gives you access to all sorts of information about past transactions, including what refunds have been processed for each purchase type.
It also gives you the option to update your preferences or how you'd like your cashback to be processed.
So once you've installed the desktop or mobile app – there's nothing else you need to do.
Earny takes care of the rest.
How Do You Get Your Cash Back From Earny?
Earny pays out in real cash, not just gift card credit from other stores or manufacturers' coupons like some companies.
You can either get paid back through your credit card or your Paypal account.
Of course, the dashboard in the app or desktop program lets you check your balance while also showing how much was refunded.
Is Earny Safe?
Online security is crucial these days. Especially with more and more transactions taking place online.
So it's important that you know if Earny is legit before actually handing over your information.
And, in the case of Earny, your information is safe.
Your credit card details are never exposed to anyone outside of Earny.
And as the refund payment comes directly from your credit card company, there's no need to worry about your bank account being accessed for deposits as well.
The reason why they need your credit card information is so that they can use your credit card company's price protection policy to your advantage and verify your purchases.
All of this results in you getting your refund a lot faster.
Concluding Thoughts: Is Earny Worth It?
Earny is an innovative site that helps you get cashback on your purchase.
They partner with a vast network featuring the biggest online retailers, and they work to secure refunds when prices drop – making it incredibly easy for users!
The feature that I love most about this company?
The price protection plan works through your credit card, which increases the odds of you getting money back and gives you real cash back on your card.
And I think this is a big advantage instead of relying on a retailer's price protection policy and how they may choose to refund you.
That's where I think Earny shines – you get real cashback.
No weird points, future discounts, or gift cards – the refund comes as cashback.
And that's pretty hard to beat.
The only drawback is that your info might be shared with Earny's partners. (Well, that and the fact that you have to pay for their service.)

And this can result in you getting promotional emails from them.
But in terms of the money you can get back, it might be a good trade-off.
So if you're interested, you should check out their website here.
Of course, if you don't want to give out any information at all, you could visit a site like Cachang.com without having to give up any personal information.
x

A Clever Way to Make a Happy Little Robot Your Slave
The tide of automation is continually creeping closer to each one of us.In most cases, we don't even realize it's happening.
Much of this change happens behind the scenes, quietly improving our user experience or lowering the production cost of what we buy.
It affects everyone, even reaching industries in ways previously thought possible.
In fact, I know a dairy farmer who bought a couple robots for his farm.
So now, rather than getting up at 5 am to milk the cows, a robot does it for him.
But it does even more than that.
In Pavlovian-like fashion, it bribes each cow with grain to enter the milker and scans each cow as it does.
Then it decides to either feed and milk the cow, or kick it out. "No food for you!" (REF)
(It does this if it hasn't been long enough between milkings.)
If it milks the cow, the milk is analyzed completely.
It checks the quantity, quality of the milk.
And while it's at it, it checks the health of the animal and then logs all of this info in a computer.
In all, the robot does a better job than he ever could.
And now he doesn't have to milk his cows multiple times every day.
I was reminded of this example as I was writing my review of the Earny cash back app.
Because like the robot milker, Earny does a lot of the hard work for you and you get to enjoy the benefits.
It checks the online purchases you've made to see if any of them go on sale.
If they do?
Earny sends you an alert and then helps you to get some money back.
It does this silently in the background.
So you don't have to do this manually.
It's a neat little tool.
But I wanted to find out if there's a downside….
Your Minister of Capitalism,
Brett Davison
[wptpa id="5″]
Get Hedge Find Beating Options Trades Delivered to Your Inbox!
Tired of missing out on the huge gains in the market?
Wishing you knew which trades had the best odds of succeeding?
Would you like to know EXACTLY how & which trades to place WITHOUT having to spend years learning?
Well now you can let our Team of Trading Experts & Exclusive AI Trading Software do the work for you!
PS – Our trades have an average win rate around 94% and have returned QUADRUPLE digit yearly returns.
---
When people searched for "earny reviews" or "is earny safe," they were also interested in finding answers to these questions:
What are the cons of Earny?
You have to pay $7 per month or $47 per year.
In addition to that, you have to give them your personal credit card information. Of course, this is necessary for the program to search through your emails to check for lower prices, but it is still a security concern for some.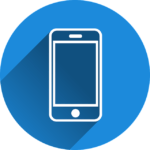 Is the Earny app accredited by The BBB?
No. They have not yet been accredited by the BBB.
If you consider using them, it would be in your best interest to confirm this with the company before giving them any private information.
What are some benefits of using an Earny account?
It automatically compares your purchase price to the same item on the retailer's website. It will notify you if it found a better price at ANY time. 
It will also work with you to compensate if an Amazon order comes late.
What is the Earny app?
It's a great tool for customers who have shopped online and wish to reclaim the price difference from a retailer by providing proof of purchase to receive money back.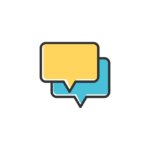 How does Earny work?
It is a program that scans your receipts and then monitors your purchases to see if what you bought goes on sale.
If it does, it works to get you a cashback refund on the difference between the sale price and the price you purchased it at.
Does Earny charge a fee?
Yes. While it's free to download, it costs $7 a month or $47 per year to use the program.
What does Earny?
It's a cashback app that monitors your online purchases and lets you know if it goes on sale at a lower price.
The app tries to get you the difference as cashback if it does.
How do I cancel Earny?
From inside your account, navigate to the settings page and select "Delete Account" under the tab called "Account." After selecting this option, you'll be asked to confirm that you want to delete your account. Please note that once your account is deleted, your data will no longer be available. And once your account has been deleted, it can't be restored.
What is Earny for mail?
It's a free app available for desktops, iPhones & Androids that automatically tries to snag refunds from the places you shop most, like Amazon, Sephora, Walmart, or Starbucks.
It will try to find a refund for the items on your purchase at another store and apply it to your account as credit. It provides price change guarantees for up to 90 days after purchase.
Is earny safe Reddit?
Yes, it's considered safe. You have to submit your credit card information because the app has to check your purchase history against sale prices for the products to see if you're eligible for a rebate.
Is the Earny app legit?
Yes. The latest version of the app is now formally certified as the only refund processor for any Amazon purchase.
The process works like this: First, you install their app (iOS and Android). Second, sign in to your Amazon account through it. Third, purchase an item at Amazon using your usual login credentials. Fourth, if the item goes on sale or is late, the app will try to get you cashback.
Is Earny legitimate?
Yes. It's a legitimate company providing price and refund checking for most of your online purchases.