There are plenty of ways to make extra money these days – and some of them are even lazy ways to make money! Some people prefer to work more hours or take on extra responsibilities at their job. Others might want to start their own business or invest in a new venture. But what if you feel lazy & just want to make some extra cash without a lot of effort?
Then you're in the right place, as we've put together a list of 19 of the best lazy ways to make money to help you get started with an easy side hustle.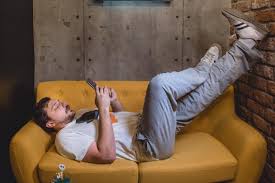 Start a Blog
Have you ever thought about starting a blog to make some extra money? It's a great way to earn a little extra cash, and it's not as hard as you might think! In fact, it's one of the best lazy ways to make money.
To start a blog, you'll need to choose a platform and buy a domain name. There are lots of different platforms to choose from, so do your research and find one that fits your needs. Once you've chosen a platform, buy a domain name that reflects your blog's topic. Be sure to choose something memorable and easy to spell! Next, set up your blog's basic settings. This will include creating an account, selecting a theme, and adding some basic information about yourself and your blog.
Once you've done that, you'll be able to start writing!
And the more you write, the more your blog will grow!
For tips on how to make an aesthetic blog, click here.
Work as a Freelance Writer
Freelance writing can be a great way to earn extra money, especially if you have a few writing skills and some experience. There are a number of different ways to find freelance writing work. One option is to search online job boards, but there are also A LOT websites that list freelance writing opportunities.
You could also contact businesses directly and offer them your services.
Joining a freelance writing network or group, can also help you find work and connect with other writers, which may help you network and find additional opportunities.
Sell Items Online
Have you considered selling items online? Selling items online is a great way to make some extra money. You can sell anything from clothes to furniture. There are many platforms available where you can sell your belongings. Here are a few of the most popular:
eBay
eBay is one of the most popular platforms for selling items online. It's easy to use and there are many buyers looking for items to purchase. It was founded in 1995 by Pierre Omidyar, and it quickly became popular as a way to sell used goods. Today, eBay is a global marketplace where people can buy and sell new and used items.
For sellers, eBay provides a platform to reach a wide audience of potential buyers. Overall, eBay is a convenient and safe way to buy and sell items online.
Etsy
Etsy is an online marketplace that specializes in handmade and vintage items. In addition to offering a platform for individual creators to sell their wares, Etsy also provides buyers with a unique shopping experience. Unlike many other e-commerce sites, which can feel impersonal and overwhelming, Etsy has a more intimate feeling. Browsing the site, it's easy to imagine the person who made each item, and many creators include personal touches, such as handwritten notes or custom packaging. Whether you're looking a way to sell your one-of-a-kind craft or a special piece Etsy is an excellent place to start selling it.
Amazon
Amazon is another popular platform for selling items online. It is a huge online retailer that sells just about everything you can think of, from groceries to electronics to clothing. They are also the largest provider of cloud storage and computing services in the world. Amazon was founded in 1994 by Jeff Bezos, and it has since grown into a massive company with over 600,000 employees. In addition to their online store, they also have a market for third-party sellers, similar to eBay.
You can sell both new and used items on Amazon, and there is a large audience of buyers available which is perfect way to earn some extra money.
Facebook
Facebook Marketplace is a feature on the Facebook app that lets users buy and sell items with people in their local community. Users sell anything and everything from furniture to clothes to electronics on Marketplace, and all of the listings are organized by category.
To sell something on Marketplace, you simply post an ad in your area, listing all the relevant details.
Plus, since Facebook is such a large platform, there are always plenty of buyers looking for different products.
Whether you're looking for a great deal on a new piece of furniture or you're trying to declutter your home by selling some of your stuff, Facebook Marketplace is the perfect place to start.
Participate in Online Surveys
Did you know that you can participate in online surveys and receive money for your participation? There are many survey companies that will pay you for your time. All you need to do is sign up with the company, complete the surveys, and receive your payment.
One great thing about participating in online surveys is that you can do it from anywhere. You don't have to go out of your way to participate in a survey panel. All you need is a computer and internet access. This makes it a great option for those who want to make some extra money but don't have a lot of time to spare.
There are many different types of surveys available, so you're sure to find one that fits your interests. Most survey panels offer short surveys that can be completed in just a few minutes. Others offer longer surveys that may take up to 30 minutes or more to complete, but pay more because of the extra time it takes to fill them out.
For more on this topic, you can see our Survey Voices review here.
Become an Online Tutor
By becoming an online tutor, you can help students in a variety of subjects, while sharing your knowledge and skills. Plus, online tutoring is a flexible way to work from home.
Here are some tips for becoming an online tutor:
Choose the right platform. There are many different platforms for online tutoring, so choose one that fits your needs and skills. Some popular platforms include Tutor.com, Chegg Tutors, and Wyzant.
Set up your profile. Make sure your profile is professional and includes all of your qualifications and experience.
Choose your subjects wisely. Don't try to tutor everything; specialize in a few subjects that you know well. This will help you build credibility with students and parents.
Start small. There is no better way to build up your reputation as an online tutor than by working with a few students at first. This will allow you to give them a great tutoring experience, and could lead to you getting recommendations or testimonials that you can use in the future to get more students.
Sell Photographs
If you're looking for a creative way to make some extra money, consider selling your photographs. Photography can be a fun and rewarding hobby, but it can also be a great way to make some extra cash. There are a number of ways to sell your photos, including online marketplaces, stock photography websites, and art galleries.
Online marketplaces like Shutterstock and iStockphoto are popular among photographers because they offer an easy way to sell your photos. All you need to do is create an account and submit your photos. Once they're approved, they'll be available for purchase by anyone who's interested. You'll earn a commission on each sale.
For more information on this, see our article on how you can get paid to take pictures for Google here.
Watch Videos
There are many ways to make extra money, and one of the easiest is to watch videos.
Advertisers will pay you to watch their videos, and all you have to do is sign up for an account on a website like Swagbucks or InboxDollars. You can then watch videos from your computer or phone, and earn points that can be redeemed for cash or gift cards.
It's a simple way to make a little extra money, and you can do it while you're watching TV or relaxing in front of the computer. Just make sure you're signed up for more than one site so that you can maximize your earnings.
Some people have even been asking if there's a way that they can get paid to watch Tiktok videos…you can find the answer here.
Give Reviews
Companies are always looking for people to write honest reviews of their products and services, and for good reason – positive reviews can help boost sales and encourage new customers.
If you're interested in writing online reviews, there are a few things you should keep in mind. First, it's important, to be honest in your reviews – if you don't like a product or service, say so. Additionally, it's important to be specific in your reviews – provide details about what you liked and didn't like about the product or service. This will help other consumers make an informed decision about whether or not they want to purchase the product or service. Finally, remember to always obey the site's terms and conditions when writing reviews.
Freelance Voiceover
Have you ever considered working as a freelance voiceover artist? If you have a good voice and are comfortable with speaking in public, this could be a great way to earn some extra cash.
There are many opportunities for freelance voiceovers. You can find work online or through local casting agencies. The pay can vary, but if you're willing to put in the work, you can make a good income as a freelance voiceover artist.
One of the best things about this career is that you can work from home, which gives you flexibility and control over your schedule. If you're looking for a way to make some extra money, consider becoming a freelance voiceover artist.
If you've got a great – or unique – sounding voice, you can join an online market place like Fiverr and sell your services online with ease.
Sell Second Hand-Books
It can be difficult to come up with extra money when you need it. However, a great option to make some quick cash is to sell your old books. You can either sell them online or at a local store. If you decide to sell them online, make sure that you compare the prices of different websites before settling on one.
It's also important to make sure that your books are in good condition so that you can get the best price possible.
If you decide to sell them locally, go to a few different stores and see what they are willing to pay for your books.
In either case, it's important to take the time to research what prices are fair so that you don't end up selling your books for less than they're worth.
Some people have found that when they are at a local garage sale, they can quickly look up how much a book is worth online. Then if the garage sale is selling the book for less, they can buy it at the garage sale and then sell it online for some quick cash.
Walk Pets
Offering to walk someone's pets for them is a great way to make some extra money while getting some exercise at the same time.
There are a number of websites that allow you to sign up as a pet walker.
Be sure to check for sites that cover your local area.
You can set your own rates, and you can choose the types of animals you're willing to walk.
To get started, create a profile on one or more of these websites, and start advertising your services. Be sure to include photos of yourself with the pets you've walked, as well as references from past clients. Once you've got a few clients, be sure to keep them happy by providing excellent service. This includes arriving on time, following the pet's routine closely, and being responsive to any questions or concerns they may have.
You can also put up flyers around gated communities or areas where there are a lot of elderly folks. This will allow you to get some business, while helping seniors take care of their pets.
Join An Affiliate Marketing Program
Affiliate marketing is a great way to earn extra money and it's a very simple process. You simply sign up for an affiliate program, add a link or banner to your website, and start promoting the products or services of the company you've partnered with. When someone clicks on your link or banner and makes a purchase, you earn a commission on that sale.
There are many different affiliate programs available, so it's important to find one that aligns with your interests and goals. Once you find a program that you like, research the products or services they offer and come up with a marketing plan. This could include creating blog posts, writing product reviews, or creating social media posts. If you're looking for a way to make some extra money without doing so much work, affiliate marketing is definitely worth considering.
Two of the top affiliate networks that you can sign up for are: Clickbank, Amazon, and JVZoo.
Test New Games
Playing video games can be a fun way to spend your free time, but did you know that you can use them to make some extra money? There are a number of websites that will pay you to test new games. This can be a great way to make some extra money and help out new developers. All you need is a gaming console or computer and an internet connection.
One of the best websites for testing new games is BetaBound. They are always looking for testers for new games, and they pay $10 per hour. You will need to provide feedback on the game, and you may be asked to participate in focus groups or interviews. They also offer other opportunities such as writing reviews or creating videos.
Another great website for testing games is PlaytestCloud. They are always looking for gamers of all ages and levels of experience to test their games.
Deliver Groceries
Delivering groceries is a great way to make some extra money. It's also a great way to get some exercise. You can work for a grocery store or become a delivery driver for a grocery delivery service.
The best way to find out about job openings is to check the websites of local grocery stores and delivery services. You can also check online job boards, classified ads, and social media pages. When you apply for a job, be sure to include your resume and a cover letter. Be sure to dress neatly when you go for an interview. And be prepared to answer questions about your experience delivering groceries or food.
Another related idea is to be come a DoorDasher and deliver food to people through DoorDash. Some people can make over $200 per day doing it!
Rent Your Car
You can rent your car out to earn some extra money. This can be a great way to make some extra cash, and it's also a good way to get your car seen by more people.
There are a few things you need to do in order to rent your car out. You'll need to create an account with a rental company, and you'll also need to provide them with some information about your car. The rental company will then give you a list of approved drivers who can rent your car. You'll also need to provide the rental company with insurance information. The rental company will take care of everything else, including processing payments and providing customer service. You can choose how much you want to charge for renting your car, and you can also set restrictions on when it can be rented.
Rent Your House
If you have an extra house or apartment that you're not using, you can rent it out to earn some extra money. By doing so, you can earn a nice income without having to do much work. Just be sure to screen your tenants carefully and to keep up with regular maintenance.
You can list your property on websites like Airbnb, VRBO, and HomeAway to get started. These websites allow you to set your own rates and manage your own bookings. You'll need to make sure your property is clean and ready for guests before they arrive. You may also want to consider hiring a cleaning service for guests.
If you're hesitant to rent out your entire house, consider renting out just a room or two. This can be a great way to make some extra cash while still being able to live in your home. Plus, it's a great way to meet new people.
Become a YouTube or Tiktok Vlogger
There are many ways to make money on YouTube or TikTok, but one of the most popular is through vlogging. Vlogging is simply posting videos of yourself talking about various topics. Some people make a full-time living just by vlogging.
If you're interested in becoming a vlogger, there are a few things you need to know. First, it's important to create high-quality videos. Viewers will only watch your videos if they are interesting and well-made. You also need to develop a unique personality that viewers will want to watch. Finally, it's important to be consistent with your postings. Viewers will lose interest if you don't post new videos regularly.
Babysit for Friends or Family Members
Babysitting is a great way to make extra money, and it can be especially convenient if you babysit for friends or family members. You may already be familiar with these people's needs and preferences, which can make the process go more smoothly.
Here are a few tips if you're thinking about babysitting:
Establish some ground rules before you start babysitting. Will you be charging by the hour, or will you charge a flat rate? What are the hours of service? How much notice do you need before accepting a job? These are all important things to discuss upfront so there aren't any surprises later on.
Decide if you or the person you're babysitting for will supply what's needed. Make sure you have all the necessary supplies on hands, such as diapers, wipes, food, and toys before you start your babysitting shift. It's also helpful to have contact information for both parents in case of an emergency.
Be flexible. When you're babysitting, it's a good idea to be flexible and willing to change plans if something unexpected happens.
Be patient. Children can be unpredictable, so it's important to be patient when babysitting. If a child is acting up, try to remain calm and figure out what the problem is.
Have fun. Remember, babysitting is all about having fun! Try to engage the children in activities that they enjoy so everyone has a good time.
With these tips in mind, babysitting for friends or family members can be a great way to make some extra money!
Become a Taste Tester
Do you have a passion for food? Do you like to try new things? If so, you may want to become a taste tester for new types of food. Food taste testers are people who are hired by companies to taste-test new products. They may also be asked to provide feedback on the products. This is a great way to make extra money and try new foods.
There are several things that you can do to become a food taste tester. One option is to look for job postings online. Another option is to network with people who work in the industry. You can also contact companies directly and ask if they are looking for food taste testers.
When applying for a food taste testing job, be sure to highlight your culinary skills and your passion for food. Be prepared to answer questions about your favorite foods and your experience with tasting new products.
Final Thoughts
Ok so there you have it: 19 lazy ways for you to make money. I'm sure a few of them you hadn't thought of before.
Unfortunately, any form of making money will require at least SOME form of effort. But we've tried to collect the ones that could require the least amount of effort for you.
Frequently Asked Questions
How to make $50 online now?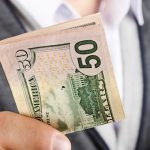 There are many ways to make money online, but not all of them are immediate. If you need money today, here are five ways to make $50 online: Sell items you no longer need on eBay or Craigslist. This can be anything from clothes and furniture to electronics and appliances. Offer your services as a pet or house-sitter. There are websites like Care.com that connect pet owners and house sitters in your area. Take online surveys or participate in paid focus groups. There are several websites that allow you to sign up and start taking surveys right away. Look for ways to save money. If you have been making extra money by renting out your spare room or garage, see if there are any local services that would like to pay you for your time. Start a blog and monetize it.
Are there really jobs for lazy people?
There might be a perception that lazy people can't find work, but there are actually plenty of jobs for those who want to take it easy. In some cases, the laziest people are the most successful because they know how to take advantage of others' hard work. For example, a person who is lazy might work as a freelancer and only do the work that is absolutely necessary. There are also plenty of jobs for people who want to relax all day. For instance, someone could work as a lifeguard or in customer service. These positions usually don't require much brainpower and can be pretty relaxing.
How can I make $100 everyday?
What is the best job for a lazy person?
There is no definitive answer when it comes to finding the best job for a lazy person. Some individuals may be content working a traditional nine-to-five job, while others may prefer to work from home or find a more flexible position. The most important thing is that the individual finds a job that meets their needs and allows them to live a comfortable life without too much stress. For someone who wants little responsibility and enjoys spending their days lounging around, a career in sales may be the best option. Sales representatives often work from home, set their own hours, and have the potential to make high incomes. This position also allows for plenty of down-time, which can be used for relaxation or catching up on errands. Another great option for lazy people is freelancing. Freelance positions allow individuals to set their own schedules and work with clients they choose. The main drawback is that you are only as good as the last project, so you can't count on income if you don't have a steady stream of work.
How can I make money with no effort?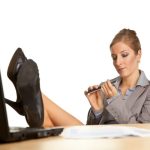 There are a few ways that you can make money with little or no effort. One way is to sell items that you no longer need, such as clothes, furniture, or electronics. You can also use online services such as eBay or Craigslist to sell your items. Another way to make money with little effort is by taking surveys online. There are many survey companies that will pay you for your opinion. Finally, you can earn money by playing games online. There are websites that pay you to play games and watch ads.