When you're looking at signing up for an option trade alerts service, it's always a good idea to look into them. And with that in mind, we're looking into Right Way Options Reviews.
Of course, with that said, in my opinion, no options trading service is able to even come close to the value and trade win rate of The Empirical Collective.
What is this all about?
Right Way Options specializes on options trading. And they also have different seminars and trading rooms to try and help traders learn the basics. They offer something called The Top Gun Trading program, which focuses on intraday trading. Their trading room is open between 9am and 11am EST.
The idea is to combine live sessions and trader commentary to help others learn about chart setups, momentum trades, & trade management.
A Service Provided By Hit And Run Candlesticks
Right way options is a product of Trade Hawk & Option eyes, sold through their website Hit & Run Candlesticks.
On their webpage, they say their trades are based on longer term option and stock trades. Based on this statement, I'd have to assume that they're trading leaps for their option trades.
But they say their trades have a long term time frame – so they are focused on swing trading.
Which, for most people, is a much better option than trying to day trade.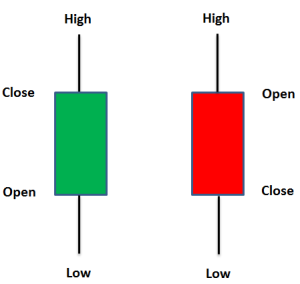 Right Way Options Membership Choices
From their website, it looks like they charge $223 per month for their regular trade alerts if you want to pay month to month.
If you want to pay quarterly, the price is $594.
They also have a semi-annual payment option of $1,188 or an annual payment option of $1,787.
This pricing easily puts them at the high end of the spectrum in term of the cost of their membership.
Especially when you compare that with a membership inside The Empirical Collective which is a fraction of the price, which we discovered in our best options picking service article.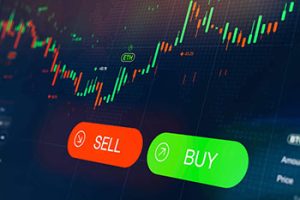 What's Included with Membership to Right Way Options
When you sign up, they give you access to a trading room and then send trade alerts to your phone.
And, depending on the membership payment option you select, you may get anywhere from two to seventeen trainings consisting of ebooks and video training.
There's no mention of the number of trades that they give out.
Trade Results – Can They Justify Their Options Trading Price By Making You Money?
Instead of listing an average trade win rate, or yearly return average, they have provided monthly return statements.
I looked at a few monthly returns, and most of them seemed to be single digit returns.
But when you look at a statement, they do seem to track year to date return and the overall return if you'd have invested with them back in January 2018 like this: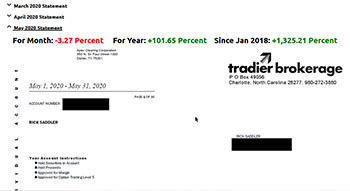 Now, they looked to be providing updates like this for some time, but it doesn't look like they've done any updates in the last two years.
They are still posting on their social accounts, but they haven't kept up with their trade results.
I'm not sure what conclusion to draw from this, but it doesn't look good – especially when they're charging so much.
And it looks that much worse when competitors like The Empirical Collective, who provide current examples of their trade results.
Right Way Options Reviews
Overall, my view of their options trade service is this: I can't see how they can justify the price of their trading service.
Based on how they've laid out their membership purchasing options, it looks like they're trying to get you to commit to buying a year of service up front by bribing you with a a stock and options trading course.
They've shown some trade results, but those results didn't look particularly impressive.
Especially as other option trade alert companies seem to offer better returns for a lower price.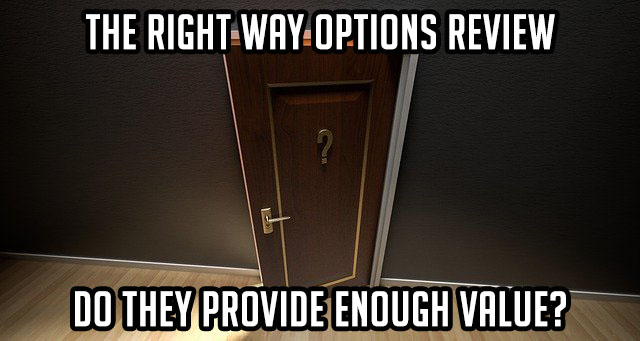 When people were looking for right way options reviews, they were also interested in these topics
Reviews for hit and run
This Hit & Run Candlesticks thing is a group the tries to help traders in transitioning from losers to winners. It's designed to help newcomers with education, training, and live aid.
Hit & Run Candlesticks provides trading instruction in three areas: technical elements, Right Way Options for options trading simplicity, and Top Gun Trading for day trading mastery.
Monthly, quarterly, semi-annual, and annual memberships are offered for Hit & Run Candlesticks. The membership price provides traders with access to a live trading room, live pre-market review, and trading education 24 hours a day, seven days a week. Chart patterns, candlestick indications, trends, trend lines, support and resistance, price movement, and other technical characteristics may all be learned by students.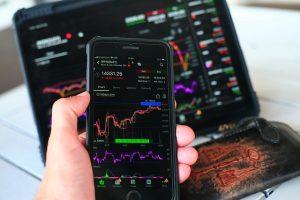 How to choose the right options strike price
Here are a few things to keep in mind if you're trying to use the right strike price.
A put or call option's strike price is the price at which it can be executed.
A trader with a high risk tolerance may choose a strike price above the stock price, while a prudent investor may prefer a call option strike price at or below the stock price.
A put option strike price that is at or above the stock price is also safer than one that is below the market price.
Losses can arise from choosing the improper strike price, and the risk grows as the strike price moves further out of the money.
Can you buy a put option on stocks?
Yes. If you think the price of a stock will drop, you can buy a put option on a stock. With that said, the stock you want to short has to have liquid options that are available to trade.
So just having options available to be bought and sold on a particular stock isn't just enough – you have to ensure that there is a market for those options.
In other words, you have to ensure the option contracts are liquid. And you determine whether or not they're liquid by checking the bid ask spread on the options. If there's a big difference between the bid ask spread then it isn't liquid.
Right way trading company
The Right Way Options trading service is run by Trade Hawk and the company Options Eyes. They aren't really a company on their own, but rather, a service offered by Trade Hawk.
What is the best investing broker?
A lot of people choose low price broker options like RobinHood. And they are fine, but once serious, most people eventually change to a company like TD Ameritrade.
With zero trade commissions, top-of-the-line educational programming, enhanced trading platforms, and a user-friendly mobile app, TD Ameritrade provides a full-service brokerage experience that can meet the needs of both new investors and advanced day traders taking positions in a variety of asset classes. Because of the instructional information and overall simplicity of use, TD Ameritrade is one of the finest solutions for new investors.
TD Ameritrade has been bought by Charles Schwab, but it continues to operate as a distinct organization, so we'll look at how it rates as a standalone brokerage to see whether it's a suitable fit for your investment requirements.
What is the best investing platform for an option order?
Questrade is a good option. They offer their trading via a desktop platform, their app, IQ Edge, and Questrade Global. A lot of beginners really like Questrade as they're really simple to use and their platform is really intuitive.
CIBC Investor Edge. The Investor's Edge website and the CIBC Mobile Wealth app are the only two trading platforms offered by CIBC Investor's Edge. There are no sophisticated trading systems available.
The website is simple to navigate, but their app has received mixed reviews. On the App Store, it has a rating of 3.3 stars out of 5 stars, while on Google Play, it has a rating of 3.5 stars out of 5. Those with Wood Gundy, Imperial Investor Services, or Private Investment Counsel accounts can also use the app.
The charges for options trading are $6.95 per trade + $1.25 each contract. Commissions are $5.95 per transaction + $1.25 per contract for students (who must have a CIBC Smart Account for students). Active traders (those who trade 150 times or more every quarter) pay $4.95 per trade + $1.25 per contract. The commissions for trading on American exchanges are the same as for trades on foreign exchanges, but in US dollars.
There are no account minimums to start trading, and CIBC offers simple instructions on how to make options trading.
Interactive Brokers. They offer trading via Client Portal (the company's website), Trader Workstation, and IBKR Mobile are Interactive Brokers' three trading platforms (its app).
The website is easy to navigate, and making a deal is straightforward. The app has a 3.8 out of 5 star rating on the App Store and a 3.5 out of 5 star rating on Google Play.
In comparison to its competitors, commissions are relatively modest. For less than 10,000 transactions each month, they start at $1.25 per contract, with a minimum price of $1.50 per order. If you make 10,001 to 50,000 transactions per month, the commission is $1.15 per contract, $1.05 per contract if you make 50,001 to 100,000 trades per month, and $1 per contract if you make more than 100,000 trades per month. There is, however, a $1.50 minimum payment.
For less than 10,000 trades per month on American exchanges, charges range from $0.25 to $0.65 per contract, depending on the option's pricing. The minimal fee is $1 USD. The smaller the fees, the more contracts you trade. When you trade more than 100,000 contracts every month, they might cost as little as $0.15.
They don't have an account minimum that you have to meet before you start trading.
What are real time trade alerts?
A "real-time" stock alert is one that arrives immediately after a trigger is triggered. This form of warning is very immediate and requires a continuous supply of market data.
Consider setting up an alert for a new 52-week high in Apple stock. With a real-time alert, you'll know the second Apple shares hit a new high — not minutes later. As a result, rather than chasing after the market, you may react to price action as soon as it occurs.
Whether or not you need real-time alerts depends a lot on the trading you do: if you daytrade you will need instant real-time alerts. If swing trading, you might not need instant updates – if there's a bit of a lag it's often not quite as critical.
What is the best option Alert Service?
The best option alert service is easily The Empirical Collective. The amount of value they offer their subscribers is unmatched. And the price of their membership is very inexpensive right now, but they say it will increase soon.
What market platforms offer the best experience?
I recommend Questrade, RobinHood or the thinkorswim platform by TD Ameritrade.
Hit and Run Reviews & Right Way Options Reviews
The Trader Vision 20/20 Monthly Subscription is also included with Hit & Run Candlesticks. The subscription costs $149 for the first 60 days and then $37 per month after that. Trader Vision 20/20 helps traders build a standard trading method, improve the quality of their deals, detect and eliminate trading difficulties, manage their emotions, and measure their success. Overall – and to sum up Right Way Options Reviews – I would say that you should avoid Hit and Run Candlesticks and their Right Way Options trading service as they're just too expensive.