There are many different services out there offering trade alerts, but which one is the best paid service for options trading?
The real question is: who offers the most value?
Based on our research – in comparing with other services – we feel that The Empirical Collective is hands down the best.
The Empirical Collective was designed to help their members increase their investment portfolios by providing stock option trading services with entry and exit option alert signals.
They utilize AI to provide them with a list of great trade ideas and then filter it through the experience of experienced technical analysis traders. Once a trade has been found, they announce them via immediate email so that their members may make the same trade and profit.
Rather than just providing great trade alerts, they also give their users access to exclusive tools they've developed.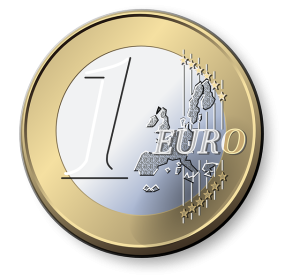 The Option Trade Alerts
On their website, they show example trades that produced a trade win rate of 95.918% and then further elaborate that their typical win rate is around the 90% mark. Which is pretty exceptional.
Of course, you can never take past returns as being a guarantee of future returns, but at least it shows that they've been successful.
They also mention that they average about 2 trade alerts per week and provide a link to their past closed trades.
Of course, if you're going to follow trade alerts, you have to accept the fact that you are not buying a guarantee of 100% trade success (even though The Empirical Collective offers a trade performance guarantee), but that you're just increasing your odds of trading profitably by using the systems and skills of advanced traders.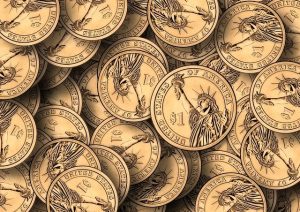 Trading Tools
In addition to their trade alerts, The Empirical Collective also offers their members access to their custom research tools.
The Social Sentiment Tracker
One of their main tools is a social sentiment tracker that checks many different online trading boards and gives a summary on the stocks that over 19 million traders think will go up or down.
So rather than having to spend hours doing all this research yourself, at a glance you have all the collected data at your fingertips. And it's generated every couple hours so you can keep tabs on it throughout the day.
By doing this, you can quickly see if there are any stock positions that you should look into (like if there is going to be a huge short squeeze on GME or AMC again).
Future Development
In addition to the Social Sentiment Tracker, they are also developing a U.S. Government Stock Transaction Tracking system.
This tracker will be designed to track all the trades that are disclosed by the U.S. Representatives, U.S. Senators & members of Congress.
So you can see what the people behind the curtain are trading.
In addition to that, they are building an Off-Exchange Trade tracker that will shed some light on huge blocks of shares that have been traded outside of the regular stock markets.
Again, this is being developed to give their users even more insight into where the big money is moving.
Additional Trade Ideas
In addition to their trade alerts, The Empirical Collective also provides research on small cap stocks that they feel have the potential to 10-1000x in the next couple of years.
These are companies that are positioning themselves to dominate emerging industries, or who have unique offerings designed to disrupt the status quo or meet customer demands in a unique way.
Pricing
Many trading services charge per year (often $2500 or more per year), and those that don't are generally $100/month or more.
And with The Empirical Collective charging $59 per month (at the time of writing at least, but they say the price will increase) they are easily offering more value than any other service on the market.
All things considered, we think The Empirical Collective offers more for significantly less than any other service on the market.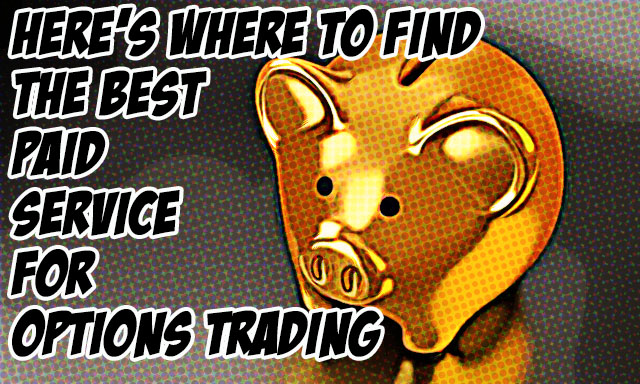 People wondering about the best paid service for options trading were also curious about the pros and cons of trading options.
The Good Things About Trading Options
If you're trading options trading, you don't need nearly as much cash on hand as you would if you were trading stocks.
You can trade options even if you have a small trading account.
There is an opportunity to make huge returns due to the high leverage of options trading.
Even small 3-7% rise in the stock leads can bring gains of 100 percent to 200 percent for the same options. (This opens the door to big opportunities to make money with big macro moves or other market moving events.)
Traders can make money if the market is headed up, down, or sideways by if they're trading options.
You can trade options to help diversify your portfolio.
The Bad Things About Trading Options
To properly trade, you need to develop your own trading system that will be able to constantly provide winning trades – regardless of market conditions. This requires years of research, trial & error, and refinement.
Finding the next great trade takes an incredible amount of time & research.
It's a tough learning curve. Financial charts can be tough to understand, requiring years or decades of practice.
The jargon of trading can be very perplexing. Many people feel that to perfect the skill of trading, you'll need at least 10,000 hours. And they aren't wrong.
Staying on top of open trade positions can be exhausting, making it hard to keep up with the market's pulse.
You have to be able to effectively manage your risk when trading – in addition to everything else.
Trading successfully necessitates a strong level of self-assurance, as well as faith in your decision-making ability.
Delays in making judgments, making bad decisions, and making mistakes may be tremendously damaging to a portfolio.
A strong desire to trade stocks and options is required for trading success.
To be able to focus and make informed judgments, your personal life must be stress-free.
To prevent distraction and have self-confidence, your physical health must be in tip-top form.

The Webull trading platform
With its clean design for desktop and mobile apps, Webull will appeal to the mobile-first generation of casual investors, but the brokerage also offers an astonishing selection of tools for aggressive traders. With that said, it lacks access to a few common asset classes, doesn't have much instructive material, and can leave real newbies in the dark.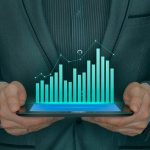 The Motley Fool Alert Service
The Motley Fool's alert service is quite expensive, where you have to pay for a full year before you can start your membership. Aside from that, their returns are marginal at best. Most of the good reviews on the internet come from people who are promoting The Motley Fool itself.
The Gatsby Trades Questions
Similar to Robinhood, Gatsby is a stock and option trading program that does not charge commissions. Due to having a $0 commission on trading options is its key selling point. As a result, Gatsby is one of the few sites that allows you to trade options for free.
Benzinga Trade Alert Services
Benzinga is a professional trade alert offering, and it's monthly charge of $350 per month shows that they aren't messing around.
What is the best options trading advisory service?
Simply put, The Empirical Collective offers more value than any of the best options alert service out there.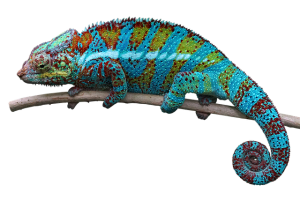 What is a trading alert service?
You can use swing trading alerts services to profit from short-term market fluctuations. To follow a swing trading approach, The Empirical Collective provides trade details & explicit recommendations on when to initiate and exit positions.
Is TradeStation good for day trading?
TradeStation is a piece of desktop trading software and it's quite sophisticated, making it ideal for professional investors and day traders. Customizable charts for research, automatic method trading, and complex order management are all available on this platform.
What to keep in mind when searching for the best options trading advisory service or an options trade alert service
The most important thing is that they match your trading style. Don't sign up for a service that day trades if your schedule only allows for swing trades.
And whatever you do, make sure you use proper trade management and only use money you can afford to lose if you're trading.
The Motley Fool Options and Stocks Investing
The Motley Fool is one of the most well-known names in financial journalism. Tom and David Gardner founded the firm in 1993, when they began offering their investing advice online. This was back when AOL was still alive and well, before services like MarketWatch and Yahoo Finance existed.
Due to their innovative approach to investing, the Gardner brothers immediately gained an internet following. The Wall Street Journal and Investors Business Daily catered to seasoned investors and Wall Street hotshots, while The Motley Fool talked directly to everyday investors. Simply simply, The Motley Fool speaks the people's language. The Gardner brothers taught fun investment concepts that anybody could understand.
Options Trade Alerts
Motley Fool Options is an options notifications service that debuted in 2009, nearly seven years after Stock Advisor (the stock-picking service). The Motley Fool Stock Advisor was a huge hit, and the company wanted to offer a comparable service for options traders.
The major feature of the Motley Fool Options service is option alerts. The teaching is ok, but most people look for their option notifications.
Every month, the Motley Fool publishes a few new option ideas. These option notifications are great for swing traders and investors. While the warnings are useful, day traders are more likely to choose a more active service. In fact, one of the reasons Motley Fool Options stands out is that it employs an easy-to-follow trading strategy.
The majority of casual investors and traders do not have the time to monitor the market 24 hours a day, seven days a week. While Motley Fool Options take more attention than stocks, they are still quite simple to operate. The team produces suggestions for longer-term traders so that you don't have to worry about your holdings all day.
Trade Types
I imagined Motley Fool Options to be a fairly simple options notifications service when I originally signed up. I anticipated the firm to suggest a few large-cap equities for long-term calls and puts. In fact, the service is significantly more thorough.
The choices tactics used in the suggestions are diverse. To begin, the team suggests both purchasing and writing options. The team may propose purchasing calls, writing puts, or a mix of the two, depending on the warning.
Furthermore, the suggestions extend beyond simple call/put techniques. The options strategy is given the same amount of attention as the trading thesis by the team. If the team were optimistic on Apple, for example, they wouldn't merely suggest "buy AAPL calls." They'd devise an options strategy that maximized gain while reducing risk.
One thing to keep in mind is that if you go with The Motley Fool, this service will include SELLING options. This will require a lot more trading capital (and will require your account to be approved to sell options first).