CTRify Review – The Web Site Overview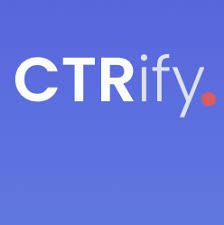 CTRify is a platform that uses AI to optimize webpages for higher rankings in Google. And in this CTRIFY review, we'll go over exactly what services they offer to help you do just that.
So let's start with a basic overview of what CTRify actually is.
What is the CTRify Platform?
CTRify is an AI-powered SEO solution that can help you optimize your webpages for higher rankings and ultimately make more money.
Ctrify basically has two different services to help you with this: UX Signal Campaigns, and Off page SEO link building.
UX Signal Campaigns & Quality Signals Ranking
The CTRify UX Signal Campaigns use advanced algorithms to analyze your website metrics and help you generate a campaign to improve your Google rankings in seconds for their UX signal campaigns.
Essentially, they determine the number of visitors that should search and click on your website and how long they should stay on your website.
There is an option called "pogo sticking" that you can activate, where the same users will click on websites that rank higher than you in the serps and then click back to the serps very quickly before going to click on your website.
The idea behind doing this is that it's supposed to give your website a positive boost in the eyes of Google, as the searcher looked at a competing website but clicked away very quickly, before they went to your site and stayed on it for a longer period of time.
These campaigns can help positively influence the quality perception of Google's rank algorithms for every single URL of any site and all their ranked keywords, boosting your website higher in the search engine listings.
I've found these campaigns to be extremely effective since I've started using them. For more specifics, you can see their website here.
Off Page Seo Linkbuilding System
There are a couple of different options that CTRify makes available here too.
Automated PBN Blog Building
Using this option you can set up your own blog that CTRIFY creates & hosts that you can then use to link back to a website that you want to boost higher in the serps. The majority of this is automated with just a few clicks.
You can edit, post and design the site just how you'd like it.
And they also have an option to search for recently expired domains that you can buy if you're wanting to set up a blog. (I've found it to be fairly limited, so you might just start with new domains but it's worth checking out at least.)
And you can use their system to automatically generate content for your blog as well, in order to keep it fresh.
This is an extremely easy process, and makes managing your PBN's really simple – especially if you don't want to deal with all the technical headaches that come with trying to set up PBN's on different hosts and so on.
Their system even builds contextual backlinks to your new PBN website to give it DR 20-30 within a few months, helping to make your PBN even more powerful.
In addition to this, they have a wordpress plugin to help you integrate their system with your existing blogs if you want to manage them through the CTRify dashboard.
Buying Backlinks
CTRify also has a bit of a marketplace set up where you can buy SEO backlinks from other CTRify users, or you can buy links on other premium websites.
Honestly, I think the premium backlinks that they offer seem a bit over priced (you can buy similar backlinks for much cheaper here), and I haven't bought any backlinks from other users as they seem to be in foreign markets (hosted in Germany) and most of them are in languages other than English.
So, I haven't found this part of their service helpful, but it it might work fine for your purposes.
How Does CTRify Work?
You will need to sign up for a membership, which will give you access to creating a certain number of websites & give you a certain amount of credits.
After that, CTRify works on a credit buying system, where it takes a certain number of credits in order to perform actions.
So when you sign up for CTRify you will have to fund your account in order to receive credits. (They will often have new user credit bonuses or special sales where you can get extra credits when you purchase a certain amount.)
Generally speaking, each credit costs about $0.15 each and you can top up your credits if you run out.
Each action takes a certain number of credits to create a PBN, make blog posts, or set up actions for a UX campaign).
This credit based option gives you quite a bit of flexibility when it comes to setting up your campaigns & PBNs.
CTRify Features and Benefits
With its ability to analyze your website metrics, generate a campaign in seconds, and orchestrate thousands of signals during a calculated period of time, CTRify will positively influence the quality perception of Google's rank algorithms for every single URL on your site and all their ranked keywords.
CTRify has the ability to work with any site: Whether you have one or a hundred websites, CTRify has the ability to help you improve your SEO ranking performance.
The platform is easy to use: With its simple interface and step-by-step instructions, it's easy for even beginners to get started using CTRify!
CTRify provides detailed reports so you know exactly what's working (and what isn't): Not only do they provide comprehensive reports showing how well each individual campaign was executed , but also customized recommendations based on YOUR specific needs .
This tool gives you total control over each URL and keywords, so you can influence them to increase your website's CTR.
AI does all of the calculations and heavy lifting for you: With its advanced AI capabilities, CTRify takes care of all the hard work for you.
Increased SEO traffic is easy and affordable with this tool: Increase your website's visibility by using effective keyword strategies without spending a fortune on advertising or marketing campaigns.
Get total control over each page and how it performs: Understand which pages are performing well and which need improvement – making it easy to make changes as needed!
CTRify Pricing
Pricing is subject to change, but for $197 you get access to their $197 USD/month plan, 1 free A.I. website generation and 1 license valid to activate the Pro Version of thier WordPress Plugin that you can use on up to 10 domains.
If you need additional credits, they cost $0.15 each, although you can sometimes get special discounts (such as new member discounts) from time to time.
Who is CTRify Made For?
Anyone who wants to improve their website's quality perception through Google's rank algorithms, or improve their website's search engine rankings can use CTRify.
Final Thoughts
I think that CTRify is a fantastic tool to use, as it is effective and simplifies your life quite a bit.
I've seen some great results from using their services, so I think from a functionlity and results based view it works well.
With that said, the initial $197 to sign up may scare off a few people. So I would say that unless you are going to promote a website or offer that can bring in significant cash (or you're providing these services to a client, where you can mark up the cost and bill it), you may want to do more of the work yourself.
But even with that said, I've found the UX campaigns to be extremely effective so I think it's worth it on that basis alone.
You can find more information on their services here.
Frequently Asked Questions when people were looking for a ctrify review
What is a UX signal?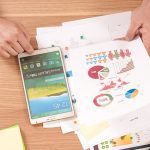 A UX signal is a type of feedback that helps indicate how users are interacting with a product or service. This can include things like click-through rates, time on site, and other engagement metrics. UX signals can help give insights into how well a product is designed and how user-friendly it is. This is usually mentioned in regards to Google and how users interact with their website.
What is UX in SEO?
UX in SEO refers to the user experience of interacting with a website or app, with the goal of optimizing that experience to rank higher in search engine results pages. This can involve everything from the design and layout of the site to the way content is presented and organized. How long a user spends on a website is often integrated into this score as well.