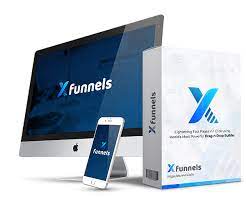 As an online marketer, you're always looking for the best tools to add to your arsenal. You want something that will make your life easier and help you make more money. So when you hear about a new tool like XFunnels, you want to know if it's worth your time and money. So…. is XFunnels the best funnel builder you can get?
To answer that, let's take a look at what XFunnels has to offer and see if it's right for you.
XFunnels Overview:
Founder: Jai Sharma
Product: Xfunnels
Launch Date: 2018-Sep-08
Launch Time: 11:00 EDT
Front-End Price: $29
Sales Page: Click Here
What is XFunnels?
XFunnels is part of the Mintware Suite — it's a sales funnel builder that enables you to create websites from scratch or use it's pre-made templates. Mintware was created in 2017, and XFunnels developed from a concept to the sales funnel software we are familiar with in 2018.
Xfunnels is an online application that makes creating websites, pages, and product funnels a breeze. It utilizes drag-n-drop technology, speech commands, and live templates.
XFunnels Review – The Brains Behind It All
I bet you immediately recognized Jai Sharma's name as being familiar.
Without a doubt, Jai Sharma and his team did a wonderful job with their prior launches. If you've been around this industry (or watching it for a bit), you've probably heard of some of his previous projects like: LetSetCom, SellinMessenger, or Funnel Messenger. He is not only an expert in digital marketing, but he also has a proven track record of growing companies to seven figures.
Users have consistently been wowed by what his team has been able to produce when it comes to product features and usability. And Xfunnels follows the same pattern.
What are some of the Features of XFunnels?
Here's a summary of the Xfunnels features that might interest you most.
The ability to create beautiful, high-converting sales funnels with ease.
Being able to add an unlimited number of pages to your funnel.
Having the opportunity to split test different versions of your funnel to see which converts better.
The ability to integrate with a wide variety of third-party applications and services.
A built-in page builder that makes it easy to create custom pages for your funnel.
A wide variety of templates and themes that you can use to get started quickly and easily.
How Does XFunnels Work?
Here's a step-by-step guide on how XFunnels works:
1. Choose a template
The first step is to choose a template from the wide range of options available. You can select a template based on your industry and business type.
2. Edit the Template
Once you've selected a template, you can edit it to suit your specific needs. You can add or remove elements, change colors, and more.
3. Add Your Products
The next step is to add your products or services to the funnel. You can do this by adding buy buttons, opt-in forms, and more.
4. Publish Your Funnel
Once you've designed your funnel, you can publish it and start driving traffic to it and begin making money. This is where the magic happens. It's time to put your funnel to work for you!
Who is XFunnels Made For?
XFunnels is a powerful funnel builder that is best suited for businesses that want to increase their online sales. It is packed with features that will help you create high-converting sales funnels so that you can maximize your revenue.
The XFunnels Pricing?
XFunnels has three different pricing plans which include: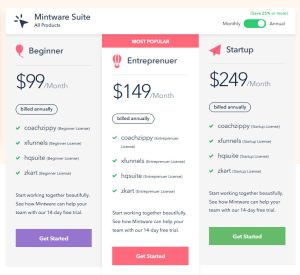 Beginner ($99/Month) Plan Details
50 Funnels
250 Pages
30 Responsive Templates
Advanced Drag'n'Drop Builder
50 Responsive Blocks
5 Modal Pop-Ups & Bars
Entrepreneur ($149/Month) Plan Details
500 Funnels
2500 Pages
100 Responsive Templates
Advanced Drag'n'Drop Builder
150 Responsive Blocks
10 Modal Pop-Ups & Bars
Startup ($249/Month) Plan Details
Unlimited Funnels
Unlimited Pages
150 Responsive Templates
Advanced Drag'n'Drop Builder
200 Responsive Blocks
20 Modal Pop-Ups & Bars
What are the Pros and Cons of XFunnels?
We'll go over all the pros and cons of this popular sales funnel software so that you can make an informed decision about whether or not it's right for your business.
PROS:
Easy-to-use interface
Can create custom funnels
It has a very flexible and powerful editor
Has a decent range of features and integrations
Affordable pricing plans
CONS:
Lacks some features of more expensive funnel builders
Is XFunnels Worth It?
If you're looking for a powerful and easy-to-use funnel builder, then XFunnels is definitely worth considering.
What are the Alternatives to XFunnels?
ClickFunnels
ClickFunnels is a sales funnel builder that helps businesses market, sell, and deliver their products and services online. It was founded in 2014 by Russell Brunson and Todd Dickerson.
ClickFunnels allows businesses to create landing pages, opt-in forms, sales pages, and other marketing materials. It also provides users with templates and drag-and-drop features to make creating these materials easy and fast.
ClickFunnels integrates with various payment processors, email service providers, and CRMs. This allows businesses to automate their sales processes and track their results.
Overall, ClickFunnels is a powerful tool that can help businesses increase their online sales, and one of the most popular options.
LeadPages
LeadPages is a software company that enables businesses to create and manage landing pages. It was founded in 2012 by entrepreneurs Tony Clark and Tracy Matthews. The company is headquartered in Minneapolis, Minnesota. LeadPages has over 40,000 customers in over 100 countries. However, it lacks some of the features and flexibility of ClickFunnels.
OptimizePress
OptimizePress is a WordPress plugin that helps you create high converting landing pages, sales pages and membership sites. It's easy to use and comes with a drag and drop editor, so you can create beautiful pages without any coding knowledge.
OptimizePress also includes a built-in email autoresponder, so you can capture leads and build your list. Plus, it integrates with all the major email marketing platforms, so you can send your leads to wherever you want. Overall, OptimizePress is an easy-to-use solution that will help you increase your conversions and grow your business.
Systeme.io
Bringing everything you need is in one easy location, Systeme.io claims to be the only tool you'll need to manage your online business. You can terminate the list of individual marketing tool subscriptions you now have by using our services.
To make it as simple as possible for your business to succeed, Systeme.io contains all the capabilities that XFunnels offers in addition to a ton more.
When People Searched for an xfunnels review, they frequently asked these questions
Can I publish my funnels from Xfunnel directly to social media platforms?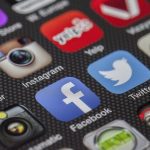 Yes, you can publish your funnels from Xfunnel directly to social media platforms. To do this, simply click on the "Publish" button in the top right corner of your funnel builder. From there, select the social media platform you'd like to publish to and follow the prompts. Keep in mind that not all features and elements of your funnel will be available on all social media platforms. For example, Facebook does not allow for opt-in forms or certain types of pop-ups. However, you will still be able to share your funnel's URL with potential leads and customers on any social media platform.
Is publishing a complete funnel in XFunnel easy?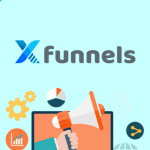 Yes, it's easy to publish your work in XFunnels. You can either use the built-in publishing tool or export your work as an ebook. With the built-in tool, you can simply select the work you want to publish and click on the publish button. This will generate a PDF of your work which you can then upload to your website or distribute electronically. If you want more control over the look and feel of your ebook, you can export it as an EPUB file. This will give you more flexibility in terms of design and layout. You can also choose to include DRM protection if you wish.
What is the importance of landing pages?
A landing page is a web page that allows you to capture a visitor's contact information through a lead capture form. A lead capture form typically consists of a series of fields, such as name, email address, phone number, and so on. The purpose of a landing page is to convert website visitors into leads. That is, the goal of a landing page is to get people to fill out the lead capture form so that you can then follow up with them and try to sell them your product or service.