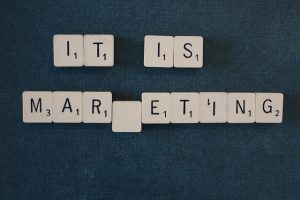 In the world of online marketing, there are a lot of options to choose from. So, when you come across something like Chad Bartlett's Affiliate Marketing Boss program, you may be wondering if it's actually worth your time and money. And that's exactly why I've written this affiliate marketing boss review.
So without further ado, let's get into this quick look at one of the most popular affiliate marketing programs available today to help you decide if it's something you should investigate further.
What is the Affiliate Marketing Boss?
Affiliate Marketing Boss< is an affiliate marketing training program created by Chad Bartlett. It is affiliated with a program called Builderall which is basically a competitor and alternative to Clickfunnels.
The Affiliate Marketing Boss is mainly focused on developing an integrated digital marketing platform such as Builderall.
What is Builderall?
Builderall is a cloud-based digital marketing platform that enables users to create websites, landing pages, sales funnels, and more. It is an email marketing tool, webinar platform, e-commerce builder, making it a comprehensive platform that enables users to create online businesses with little to no experience.
Who is Chad Bartlett?
Chad Bartlett is an affiliate marketer, entrepreneur, and YouTuber. Aside from teaching others how to make money with affiliate marketing, he also provides a link to an affiliate marketing educational product on his YouTube channel.
He has been making money online for nearly 5 years. According to him, he was a broke college student at Santiago Canyon College when he started making $5K per month online from his mom's guest room. He dropped out shortly after and moved to the beach.
After hitting over 7 figures in commissions he though he'd just end up sitting on the beach and drinking a beer.
But the business really caught his attention, and he began testing new strategies and methods every day to try to grow his affiliate business even more.
How Does the Affiliate Marketing Boss Work?
Chad the creator of Affiliate Marketing Boss lets you sign up to the Builderall bundle for a 14-day free trial, which also gives you free access to his Affiliate Marketing Boss program. This will give you the same tools he uses to facilitate promoting affiliates, so you can sign up as an affiliate for it, too.
Overall, the Affiliate Marketing Boss is a pretty comprehensive and powerful platform that can give affiliate marketers the tools they need to succeed.
What are the Features of the Affiliate Marketing Boss?
The following are the bonus things you will get when you buy the Builderall plan from one of Chad Barlett's links:
The Complete Affiliate Marketing Boss System
Access the AMB course, and you will discover the precise simple steps and strategies that Chad's used to sell thousands of Builderall accounts. Many people have copied and used his system to help make sales very quickly.
The Complete Chad Bartlett's Course Done-For-You Landing Pages
Chad bartlett's course included all of the pages that he personally made to make several 6-figure incomes with Builderall. You won't have to waste time, as you can just plug the templates in right away and get started right away – eliminating the need to build, test and tweak your landing pages.
Done-For-You Winning Ad Campaigns
Chad has also included the most successful advertising campaigns that have earned him 6-figure commissions. These campaigns were specifically developed and tested, serving as a way to fast-track your own success. Use these campaigns as a blueprint for additional campaigns of your own devising.
Live Weekly Mentorship Calls + Replays
Want to have somebody keep you in line? Hop on a Zoom call with Chad (LIVE) four times per month, where he shows you exactly what you need in order to succeed.
Chad Bartlett Affiliate Marketing & The Builderall Platform Training
Chad wants it to be as easy as possible for you to learn and to get the most out of your Builderall tools, so he's included a complete course on how to use Builderall tools to start your online business.
Affiliate Marketing Boss Review (The Pros and Cons)
Pros
Chad Bartlett Affiliate Marketing Boss is very honest and easy to understand
Chad is honest about his marketing efforts.
Most opinions Chad has & expresses about affiliate marketing are based on experience and seem pretty honest.
With Affiliate Marketing Boss, Builderall seems easy to promote as an affiliate.
Affiliate Marketing Boss offers a 14-day free trial.
Cons
Promoting Builderall may not suit certain niches.
Some of the methods used in Affiliate Marketing Boss need you to invest in paid advertising, which can add to the overall cost.
Chad Bartlett Review: How Much Does it Cost to Join Affiliate Marketing Boss?
It is free to join the Affiliate Marketing Boss, you just need to sign-up for their 14-day trial. After the trial period, the program charges you $69 per month. Aside from that, there are other optional upsells in the program which range from $100-$997.
Is the Chad Bartlett Course a Scam or Legit?
The Affiliate Marketing Boss program is not a scam. It is a legitimate course that appears to offer a lot of value. There are a lot of courses out there that are a waste of time, but Affiliate Marketing Boss seems pretty transparent, and is seen as being a pretty good course.
What are the Alternatives to Affiliate Marketing Boss?
If you're just getting started, I recommend that you start by taking the free courses that I offer here, as they're perfect for beginners looking to build long term assets to generate income.
Another option is Wealthy Affiliate – an online marketing platform that provides training, tools, and support to help people succeed with affiliate marketing. The company was founded in 2005 by Kyle Loudon and Caron Lim, two internet entrepreneurs who had success with affiliate marketing themselves.
Wealthy Affiliate offers a variety of training materials, including courses, tutorials, and live weekly webinars. The company also has a vibrant community of members who are always willing to help each other out. (For more on this, see my article on how to make money with the wealthy affiliate here.)
Either of these options are a great place to start if you're interested in making money through affiliate marketing. The training and support they offer will give you the best chance of success.
Frequently Asked Questions
What is affiliate business?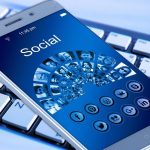 An affiliate business is a type of e-commerce business in which a company rewards affiliates for each customer brought to the company by the affiliate's own marketing efforts. The concept of affiliate marketing is simple: businesses pay commissions to third-party publishers on sales generated by customers referred from the publisher's website.
What is the best affiliate marketing niche?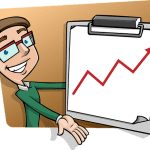 There is no definitive answer when it comes to the best affiliate marketing niche. However, there are a few key factors that you should consider when choosing a niche for your affiliate marketing business. First and foremost, you should choose a niche that you are passionate about. This will help you to stay motivated and focused on your business goals. Secondly, it is important to select a niche that has a large enough audience to generate significant traffic and sales. Finally, you should also consider the competition level in your chosen niche. If there is already a lot of competition, it may be difficult to get started and stand out from the crowd. However, if the niche is relatively new or underserved, you may have an easier time getting started and attracting attention from potential customers. If you're having trouble finding a niche, be sure to check out our free course on our website here.
What is an affiliate link?
How do affiliate marketers get paid?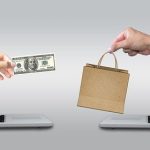 Affiliate marketers are paid for referring customers to businesses. They receive a commission from the business when a customer makes a purchase or completes a desired action, such as signing up for a newsletter. There are two common types of affiliate marketing programs: pay-per-sale and pay-per-lead. In a pay-per-sale program, the affiliate marketer earns a commission based on the sale price of the product or service they have promoted. In a pay-per-lead program, the affiliate marketer earns a commission based on the number of leads they generate, regardless of whether or not those leads result in sales. Some businesses offer hybrid programs that combine features of both pay-per-sale and pay-per-lead programs. For example, they may offer a base commission rate with bonus commissions for high performers.