US Government Investigating the "Risks" & "Benefits" of Crypto
[ CRYPTO MARKET ] The government is investigating
"Consumer and investor protection", "financial stability"
and other STUFF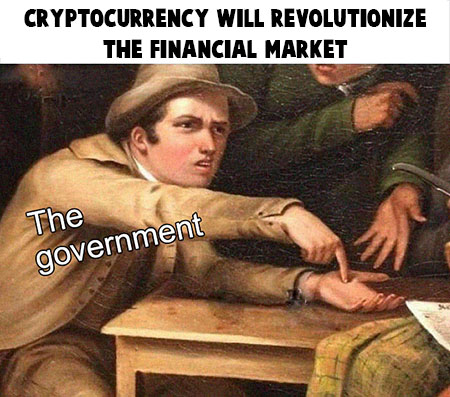 On Wednesday, US President Joe Biden issued an executive order directing the federal government to investigate the dangers and advantages of cryptocurrencies.
It's been a long time coming, and the crypto industry has been waiting for it, not least because of mounting regulatory concerns throughout the world about the young digital asset market.
There had been rumors of a rift between White House officials and Treasury Secretary Janet Yellen, which had caused the policy's implementation to be delayed.
The bitcoin market learned about the executive order overnight after the Treasury unintentionally issued a statement calling it "historic" and leaking certain facts ahead of time.
On Wednesday, the order was ultimately signed. According to a White House information sheet, it asks for federal agencies to take a uniform approach to the regulation and monitoring of digital assets.
The guideline places a strong emphasis on consumer protection. There have been several reports of investors falling prey to cryptocurrency scams or losing large quantities of money as a result of cyberattacks on exchanges or users.
The Biden administration has asked the Treasury Department to analyze crypto and make policy suggestions. Regulators should also "provide proper control and safeguard against any systemic financial risks presented by digital assets," according to the report.
While governments have been careful to dismiss any systemic dangers associated with cryptocurrency, worries about the role of stablecoins have grown. These are digital tokens that are supposed to be tied to actual currencies like the US dollar.
Tether, the world's largest stablecoin, has drawn the wrath of authorities amid claims that its token is not properly backed by dollars kept in reserve. Tether claims that its coin is completely backed, although its reserves are made up of short-term financial liabilities such as commercial paper, not only cash.
Stablecoins were noticeably omitted from the White House announcement on Wednesday, despite Yellen's stated desire for Congress to provide legislation for the industry.
Another major objective of Biden's executive order is the abolition of unlawful crypto activities.
President Biden has called for a "unprecedented emphasis of concerted action" from government agencies to combat illegal finance and national security threats presented by cryptocurrencies. He's also calling for international cooperation on the subject.
Last month, US authorities confiscated $3.6 billion in bitcoin — their largest cryptocurrency seizure ever — in connection with the 2016 breach of crypto exchange Bitfinex.
Following Russia's invasion of Ukraine, officials are increasingly concerned about the use of cryptocurrency to enable sanctioned Russian people and corporations circumvent the sanctions.
However, proponents of crypto argue that laundering money with digital currency is extremely difficult since all transactions are recorded publicly on the blockchain, which is an immutable record-keeping system.
Biden also mentioned the enormous energy cost embedded into digital currencies like bitcoin, but it was a more subtle remark. He wants the government to look into methods to make crypto innovation more "responsible" (less harmful to the environment).
To confirm transactions and produce additional units of money, Bitcoin uses a method known as proof of work. To mine bitcoin, a decentralized network of computers competes to solve challenging arithmetic riddles. A miner's chances of getting paid in fresh bitcoin increase as their computer power increases.
This has alarmed officials throughout the world, with China banning cryptocurrency mining entirely last year. This prompted a crypto mining migration from the nation to the United States and other countries, including Kazakhstan.
The White House statement includes wording aimed at giving the United States a competitive advantage over other countries when it comes to crypto development. This is especially important now that cryptocurrencies have been essentially outlawed in China.
The Department of Commerce has been entrusted by Biden with "creating a framework to advance U.S. competitiveness and leadership in, and exploiting, digital asset technology."
Several crypto industry leaders, including the CEOs of Coinbase, Kraken, and the Winklevoss twins' Gemini exchange, have urged for such action.
Biden "has the chance to assure America stays the world leader for technical innovation for years to come," according to the Blockchain Association, which represents a number of well-known crypto firms.
Finally, the Biden administration wants to look into creating a digital currency.
It comes as China has taken the lead in the development of central bank digital currencies, or CBDCs, with an increasing number of people utilizing smartphones to make payments and manage their affairs.
Biden has been tight-lipped about whether the United States should develop its own digital currency. Rather, he is urging the government to make CBDC research and development a "top priority."
Last year, the Federal Reserve began looking into the possibility of issuing a digital dollar. The central bank issued a long-awaited research outlining the benefits and drawbacks of such virtual money, but it has yet to say whether the US should create one.
While CBDCs have the potential to significantly speed up payment settlement, governments are considering a variety of concerns about financial stability and privacy.
The new policy agenda eliminates a major source of uncertainty for a sector that has already seen multiple regulatory snags and scandals.
But does government intervention into how a decentralized currency can or can't be used fundamentally alter the core idea of cryptocurrency itself?
The US Securities and Exchange Commission fined crypto start-up BlockFi a record $50 million earlier this year on charges that its retail lending product violated securities rules. The fine was part of a wider settlement of $100 million that included payments to 32 jurisdictions.
Coinbase ran into some problems with the watchdog as well, although it was able to avoid penalties. Coinbase was threatened with legal action by the Securities and Exchange Commission (SEC) for a programme similar to BlockFi's that offered consumers interest payments on their crypto holdings. Following that, the corporation abandoned its ambitions for the service.
On Twitter, Jeremy Allaire, CEO of crypto startup Circle, wrote, "This is a watershed moment for crypto, digital assets, and Web 3, equivalent to the entirety of government waking to the commercial internet in 1996/1997."
Investors in cryptocurrencies appeared to agree. Bitcoin prices soared beyond $42,000 on Wednesday as investors cheered the US executive move.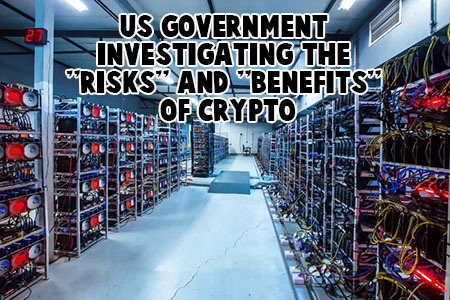 Get Hedge Fund Beating Options Trades Delivered to Your Inbox!
Tired of missing out on the huge gains in the market?
Wishing you knew which trades had the best odds of succeeding?
Would you like to know EXACTLY how & which trades to place WITHOUT having to spend years learning?
Well now you can let our Team of Trading Experts & Exclusive AI Trading Software do the work for you!