The Best Stock Market Gifts for Dad – 10 Unique Gifts for the Stock Market
If you're out of gift-giving ideas and want to find the best stock market gifts for Dad, you've come to the right place!
Instead of giving him something he doesn't want, give your Dad a financial gift that will make him feel like the boss of all bosses.
Financial gifts can help with investment portfolio management and show your love for him simultaneously!
So let's get into this!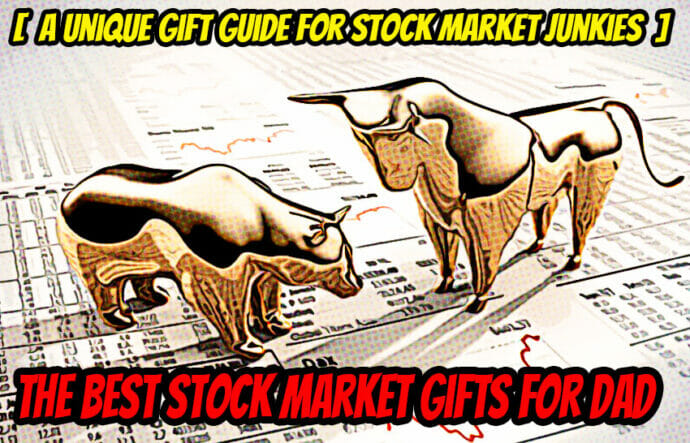 Get Him a High-Yield Dividend Stock
High-yield dividend stocks have been a great option for investors to diversify their portfolios.
For one thing, these high-yielders give out much more attractive dividends than average dividends.
Dad will be able to make bank as the underlying stock increases in value too!
And every quarter, he gets that juicy dividend that they payout.
Another benefit from this is the downside risk of dividends is usually small.
Of course, there's always risk associated with any stock, but if you stick to solid companies, the risk is pretty low.
Set Him Up With a Savings Fund
If you don't want the risk of stocks, set up a savings fund for your Dad.
You can invest all the money into the account upfront, or you could put a little in at a time.
And over time, the earnings will continue to grow and compound. One of the best ways of doing this is via the Acorn app here.
Of course, Dad could add to it as well.
Personal Finance Books or Subscriptions
Give Dad the gift of knowledge this year and get him a personal finance book or subscription to an investment service.
There are tons of options out there, so you should be able to find one he'll love!
You could get him a subscription to Barron's. The Wall Street Journal or The Economist – or another investment magazine.
You could also sign him up for stock picks service like The Empirical Collective (click here for discounted access).
Get Him a Mutual Fund
A mutual fund is a great gift for any dad. They can allow you to invest in an asset class that your father might not be familiar with but will certainly appreciate and enjoy having as part of his wealth management strategy going forward.
A diversified portfolio of stocks and bonds or other investments may seem boring compared to what's trending right now. Still, over time it has been proven – many times over-to generate higher returns than almost anything else on earth!
Just make sure you know the fund's fee structure for both management fees and withdrawal fees.
Credit Monitoring Software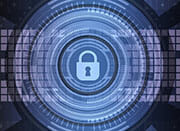 Imagine the joy on your Dad's face when he gets a gift that will help keep him safe from identity theft and hacking. Getting this thoughtful present is easy, but remember you need some personal information to get it delivered promptly!
This year consider giving Dad something very unique in a credit monitoring program.
With the rise of hacking and identity theft, you'd be giving your Dad a gift of peace of mind.
And when it comes to cases of identity theft, it's better to be prepared than full of regret after.
Get Him a Bond
Bonds are an ideal gift for any dad with a financially conservative history, as they involve such low risk.
With so many different maturity dates and corresponding interest rate options, there's sure to be something that you can get him!
You can even buy the bonds and have them deposited in your Dad's account for him!
Dads can invest in bonds to provide a guaranteed steady income for years. There are two types of bond options – fixed-rate annual or semi-annual, which has lower returns but less risk because it will be paid off within five years if dads retire before that date.
The 20+ year long-duration bonds offer greater interest rates with slightly higher risks involved since they're poised not only to cover their own cost but also what would happen during inflationary periods too!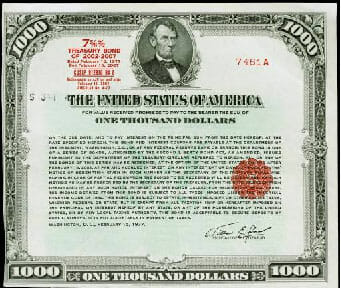 Buy Dad Some Art
There are many ways to invest in the art world. One way is through Masterworks, which invests your money on behalf of you and issues shares for each piece they buy from an artist or gallery—you can even spread that investment over multiple pieces!
The beauty of this type of investment? They have low minimums, and your holdings are diversified through smaller share amounts among different art pieces.
And Masterworks does all the heavy lifting for you by recording what you've bought with the SEC.
So all you have to do is sit back and enjoy the increasing value of the art you've purchased!
Get Dad Started in Real Estate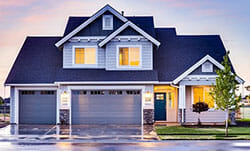 The best investment you can make is in a stable commercial real estate project that will generate returns without any risks.
Fundrise has an online platform where investors invest their money into projects as part of a huge investment group, so they can access deals they normally wouldn't have access to.
It's a great way to get involved in real estate as a form of a passive income!
Fundrise is the perfect solution for those who have always wanted to invest in real estate but don't want the hassle or time commitment. With a $1,000 minimum investment, you can get access to three different portfolios with up to 12 underlying funds that will allow Dad to start his investing journey while still being hands-off!
Of course, if you don't have $1,000 to invest, they'll let you get started with just $500. But you won't have access to certain portfolios.
Get Dad a Cool CD
CDs offer guaranteed returns, so they're great for people who don't need the money right away.
So make sure Dad won't be trying to withdraw any money from it as there's usually a penalty if you take it out before the term ends!
You can put $1K into Dad's account and choose a term length that makes sense.
Often, with CDs, people forget they have them, and then it's a nice little surprise when it matures later on.
Trading Related Memorabilia
There are limitless possibilities in this area.
There are all sorts of shirts like a trader shirt, investor shirt, or forex shirt that you can find on Etsy.
Or you could get him a bronze bull or bear statue or paperweight for his desk.
When you start looking into the memorabilia arena, the possibilities are limitless.
x
A Gift Sooo Terrible, It Would Make Krampus Blush
I couldn't help myself.I tried to resist the urge, but I was too weak.
And I caved into the delicious maliciousness of it all.
My boss HATED Donald Trump.
Myself, I'm not too concerned about politics in general.
My general view is that if a new party comes into power, it's often just a different face on the same monster.
But I digress.
So my boss had major hate for "The Donald."
And my boss was a passive-aggressive narcissist – so I didn't particularly like him.
So when it came time for Christmas, I was in a bit of a quandary.
"What do I get the little guy?" I wondered.
"Do I go with something generic like chocolate? A case of that fancy beer he likes? Do I even need to get him anything?"
Then a terribly wonderful thought crept into my mind.
I pushed it away at first.
I couldn't… Could I?
It was a thought so dirty it would make Krampus blush.
(According to Central and Eastern Alpine folklore, Krampus is a horned devil-like creature who works withSaint Nick. And his job is to scare children who have misbehaved during the Christmas season.)
The idea?
To give a political donation in his name to Donald Trump.
It dawned on me that in doing this, his name just might show up somewhere on a list of donors who supported The Donald.
And he'd be forever linked as a Trump supporter.
It was a next-level joke gift.
But it turns out you can't give a political donation in someone else's name.
So I settled on getting him a red "Make America Great Again" hat.
I don't know if the "Christmas Cheer" he'd been guzzling had a hand in it, but he thought it was hilarious.
While not as good as the original idea, the gift was still a hit at the annual Christmas party.
But sometimes, no matter how hard you try, you just don't know what to get someone.
This is why I've come up with a list of gifts that you can get the stock/finance geek in your life in this article:
https://theministerofcapitalism.com/blog/best-stock-market-gifts-for-dad/
I hope it helps!
Your Minister of Capitalism,
Brett Davison
[wptpa id="9″]
Get Hedge Find Beating Options Trades Delivered to Your Inbox!
Tired of missing out on the huge gains in the market?
Wishing you knew which trades had the best odds of succeeding?
Would you like to know EXACTLY how & which trades to place WITHOUT having to spend years learning?
Well now you can let our Team of Trading Experts & Exclusive AI Trading Software do the work for you!
PS – Our trades have an average win rate around 94% and have returned QUADRUPLE digit yearly returns.
---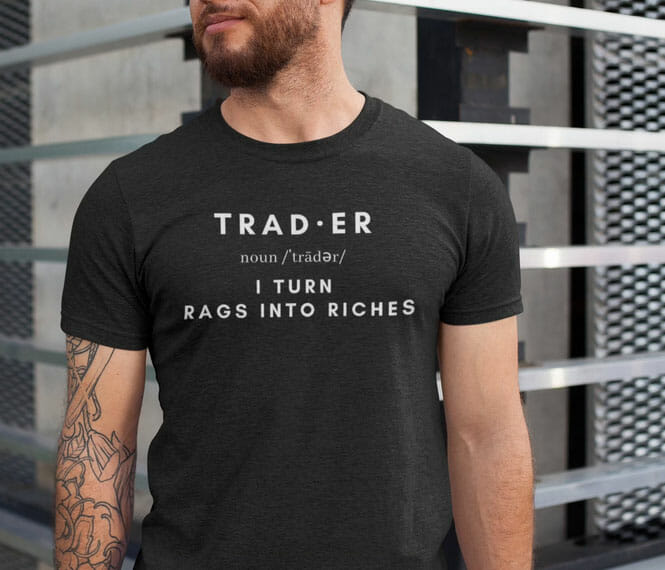 When people were looking for stock market gifts for dad they also had these related searches.
What are good gifts for financial geeks?
Books on budgeting, investing, and financial literacy. Anything that will help people learn about money without boring them to death!
Here are a few suggestions:
The Only Investment Guide You'll Ever Need by Andrew Tobias.
Only Buy Something New When You… by Alice Knight
A Random Walk Down Wall Street by Burton G. Malkiel
MAKING MONEY: A Young Person's Guide To Corporate Finance and Investing (Book) (Young Person's Guides Series) by Dr. Laurence J. Kotlikoff, Vasant Dhar, and David Hahn
What are good gifts for investment bankers?
Something finance-related 🙂
A bitcoin miner. It can be operated remotely so their employees can cash in on cryptocurrency without impacting their lifestyle.
Some stocks. Maybe in the tech sector or biotech industry.
Or you could find a gift idea that helps them increase their creative capacity in the office or at home.
Nerf guns are also a well-received favorite of many high-powered individuals! Likewise, investing in creative exploration with activities like drawing lessons, photography workshops, and startup weekends could yield big dividends for any aspiring banker.
The reality of investment banking work means they're catching up on email and working late into the night, even on weekends. Gift ideas like eye masks or wearable fitness trackers can also be great options.
What are good investment gifts adults?
Some good investment gifts for adults include books on personal finance and investing, online courses in financial planning or investing, and tools such as financial planners or investment calculators.
Many people find it helpful to learn about personal finance and investing through self-study, and these types of gifts can be a great way to help someone get started. Financial planning courses can give someone the skills they need to create a budget and save for retirement, while investment courses can teach them how to grow their money by buying stocks or mutual funds. Tools like financial planners or investment calculators can help people track their progress and make better decisions about investing their money.
What are good gifts for stock market enthusiast?
Here are some great gift ideas for the stock market enthusiast.
Personalized stock certificates are a fun way to show someone that you know they would be interested in purchasing stocks and that you want to give them an incentive.
A monthly subscription to Wall Street Journal, Barron's, WSJ Top Stocks, or Motley Fool newsletter – These can be renewed as long as there is interest from either party of the gift-the giver who wants to continue giving this gift and the recipient who enjoys receiving it each month with investment advice.
Trading membership through a trade alerts company such as The Empirical Collective.