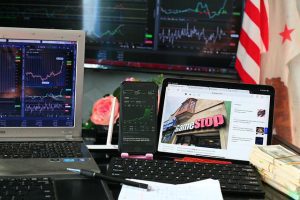 Over the past year, Reddit's WallStreetBets group has caused a stir in the stock market. First, they targeted GameStop, driving up the stock price to unprecedented levels. Now, they've turned their attention to new stocks like $BBBY. In this article, I'll show you how to find WallStreetBets next target.
If you want to jump ahead to the punchline, you can find the stocks that WSB is targeting next by heading over to WSBcheck.com as they track the most talked about stocks over the past day (both bullish & bearish) as well as showing WSB's most talked about pick from the last hour.
For additional information, keep reading…
What is WallStreetBets?
WallStreetBets is a subreddit on Reddit where users discuss and share information about investments, stocks, and other financial topics. In this subreddit, users post everything from the next stock they think will rise or fall to some of their own trading results.
This has led to posting some of their losses (see our article on wallstreetbets losses) and wins.
Of course they're known for the infamous wallstreetbets options that they trade, which amplify their wins and losses, as option trading can be the best way to go long or short without having to put up a lot of money.
The Top 10 Stocks WallStreetBets Are Targeting Next
Here are the top 10 WallStreetBets next target stocks that you should be aware of. (Please note: this list will change frequently, and to say ontop of the most recent WSB predictions you should use a wallstreetbets sentiment tool like the one found at WSBcheck.com
Bed Bath & Beyond Inc (BBBY)
WallStreetBets has been abuzz with discussion of Bed Bath & Beyond Inc (BBBY) stocks recently. Many members of the group are bullish on the stock, citing the company's strong fundamentals and recent turnaround efforts. Others are more cautious, pointing to the stock's high valuation and potential headwinds from the ongoing pandemic.
Overall, there is a lot of debate about whether Bed Bath & Beyond is a good investment at current prices. However, one thing that everyone seems to agree on is that the company is worth watching closely in the coming months.
With its share price, down sharply from last year's highs, Bed Bath & Beyond could be an attractive target for value investors if its turnaround efforts start to bear fruit.
Globalstar Inc (GSAT)
The WallStreetBets community also talk a lot about Globalstar Inc (GSAT) lately. The satellite communications company has seen its stock price skyrocket in recent months, and investors are hoping to ride the wave even higher.
WallStreetBets users have been discussing various strategies for playing the GSAT stock, and many seem to be bullish on the company's prospects. Some skeptics have raised concerns about Globalstar's high debt levels, but bulls contend that the company's cash flow is strong enough to service its debt obligations.
Overall, there seems to be a lot of interest in GSAT among WallStreetBets users, with many seeing it as a potential hidden gem in the markets.
Amyris Inc (AMRS)
Amyris Inc (AMRS) has been gaining the attention of WallStreetBets for the past few months. The company, which is a leading synthetic biotechnology company that manufactures and sells clean beauty, personal care, and health and wellness consumer products has seen its stock price more than double in the past week.
Some members of the forum are attributing the surge in price to a recent article published by Bloomberg, which highlighted Amyris's efforts to develop a treatment for Covid-19. Others believe that the company's strong fundamentals and positive outlook are finally being recognized by investors.
Some analysts are warning that the rally may not be sustainable, but WallStreetBets is confident that Amyris will continue to outperform expectations. The group's interest in Amyris has helped to drive up the stock price by more than 10% in recent days. Whatever the reason, there is no doubt that Amyris is currently one of the hottest stocks on WallStreetBets.
Global Business Travel Group Inc (GBTG)
WallStreetBets has turned its attention to Global Business Travel Group Inc (GBTG), a publicly traded company that provides business travel services. WallStreetBets believes that GBTG is a good investment opportunity, citing the company's strong financials and growth potential.
The community has been bullish on GBTG, with the stock price rising significantly since the group's attention was first drawn to the company. Many people are now wondering if this is a sustainable trend or if it's simply a flash in the pan. Only time will tell, but one thing is for sure: WallStreetBets has definitely put GBTG on the map.
Diamond Offshore Drilling Inc (DO)
Another company that turns the attention of WallStreetBets is Diamond Offshore Drilling Inc (DO). The stock has been struggling in recent years, but the Redditors see value in the company and believe that it is a good investment. They have been actively buying up shares and pushing the price up, much to the dismay of short sellers who have bet against the stock.
Diamond Offshore Drilling is a relatively small company, but it is one that could be a big winner for WallStreetBets if they are successful in their campaign. So far, they seem to be off to a good start and have already made some significant gains.
Marin Software Incorporated (MRIN)
In the past week, WallStreetBets has been discussing the topic of Marin Software Incorporated (MRIN). Some have argued that MRIN is a good investment, while others have argued that it is not.
Those who believe that MRIN is a good investment argue that the company has a strong history of financial stability and growth. Furthermore, they believe that Marin Software Incorporated's products are in high demand and that the company is well-positioned to continue growing in the future while those who believe that MRIN is not a good investment argue that the company's products are not as innovative as those of its competitors. They also argue that Marin Software Incorporated's stock price is already too high and that it is unlikely to continue growing at its current rate.
The stock of the digital marketing company has been volatile in recent days, as members of the forum debate whether or not to take a position. Whatever the outcome of the debate, one thing is clear: WallStreetBets is once again proving to be a force to be reckoned with in the world of finance.
Newegg Commerce, Inc. (NEGG)
Newegg Commerce, Inc. (NASDAQ: NEGG) is an online retailer based in California. On July 12, Fintel Company recommended purchasing NEGG commercial securities prior to being struck by a short squeeze. The share price of the company has more than tripled in the past seven days amid interest in WallStreetBets.
Newegg Commerce, Inc.'s (NEGG) soaring and declining share prices are heavily influenced by activity on social media, with little peculiar to the company's business model. It is now a top stock on WallStreetBets, just like Alibaba Group Holding Limited (BABA), Virgin Galactic Holdings, Inc. ( SPCE), and MicroVision, Inc. (MVIS). As the community shows their bullish bets on the company. Some members of the group are calling Newegg a "sleeping giant" in the e-commerce space.
SoFi Technologies, Inc. (SOFI)
SoFi Technologies, Inc. (SOFI) is the WallStreetBets next target stock. The online lending platform has seen a surge in popularity in recent months, thanks to its low-interest rates and user-friendly interface.
It has been one of the hottest stocks on WallStreetBets, with users touting its potential as a disruptor in the financial sector. The company has come under fire from critics who say its business model is unsustainable, but SOFI seems to have the backing of the WallStreetBets community.
SOFI is just one of many companies that have been targeted by the online group of amateur investors, who have made a habit of driving up stock prices with their collective buying power.
Tesla Inc (TSLA)
Tesla Inc (TSLA) the electric carmaker has been on a roll lately, thanks to its strong performance in the stock market. WallStreetBets is attracted to Tesla because of its high potential growth potential.
Tesla is one of the most popular stocks on WallStreetBets, with over 2,000 posts about it on the forum in the past month alone. The group has already made significant profits from Tesla this year, and they believe there is still more upside potential. While Tesla is not without risk, the potential rewards are too great for WallStreetBets to ignore.
Square Inc (SQ)
When it comes to finding the next target for their stock manipulation schemes, WallStreetBets is always on the lookout for companies that are ripe for the picking. And right now, it looks like Square Inc (SQ) is squarely in their sights.
Square Inc is a financial services and mobile payments company that has been on a tear lately, thanks in part to the coronavirus pandemic. The company's stock has more than doubled in value since March 2020, and it shows no signs of slowing down.
WallStreetBets has already started to build up a position in Square Inc, and they are planning to use their influence to push the stock even higher. This could be great news for investors who get in early, but it could also spell trouble for the company down the road if things go wrong.
How r/wallstreetbets Succeeds
The main reason for their success is their willingness to take risks. Many of the members of WallStreetBets are not afraid to put their money on the line and make big bets. And when they're all working together they can generate an incredible amount of volume and can move the market, which can lead to some large profits. Of course, there are the occasional losses as well – just as there is with any sort of trading.
When wondering what wallstreetbets next target will be, people often asked these questions as well…
Are we currently in a bear market?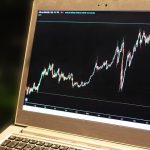 It's been a rough couple of months for the stock market. The S&P 500 has fallen more than 20 percent from its all-time high in late January, and many other indexes have done even worse. So are we currently in a bear market? Yes. By definition of a bear market is typically a decline of 20 percent or more from the previous high and by that measure, we're there. Of course, even after the recent sell-off, the long-term trend for stocks is still up. That's why some experts argue that we're not in a bear market until we see sustained downward momentum over a prolonged period of time.
What are the most talked about stocks in wallstreetbets stocks today?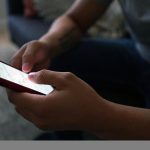 WallStreetBets has been blowing up lately with stocks such as GameStop, AMC, and BlackBerry. People are buying these stocks because they see potential in them and they expect the prices to go up. Of course, this can change every hour, so it's best to consult a wallstreetbets sentiment tool like WSBcheck.com
What is the best crypto 2022 investment?
As the crypto market matures, more and more investors are looking for the best crypto to invest in for 2022. While there are many options available, these three cryptocurrencies stand out as the best investment choices for the upcoming year. Bitcoin (BTC) is the clear leader in the crypto market, and its stability makes it a safe bet for investors. BTC is also a good choice for those looking to hedge against inflation. Ethereum (ETH) is another top choice for cryptocurrency investors in 2022. ETH has seen explosive growth in recent months, and its popularity is only increasing. The Ethereum network is also home to many popular decentralized applications (dApps). Ripple (XRP) is a unique cryptocurrency that offers fast and affordable transactions. XRP is already being used by major financial institutions, and its adoption is only going to increase in the coming years.
Which coin should I buy today?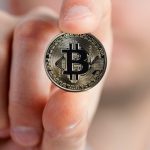 When it comes to investing in cryptocurrency, the question 'which coin should I buy today?' is a common one. With over 1,500 different coins and tokens currently on the market, it can be tough to know where to start. However, there are a few things you can look at when trying to decide which coin is right for you. First, consider what you want to use the coin for. Are you looking to invest for the long term, or do you need a currency that you can use for everyday transactions? If you're looking to invest, then you'll want to research the coin's history and future prospects. If you need a currency for everyday use, then you'll want to make sure the coin is widely accepted and has low transaction fees.